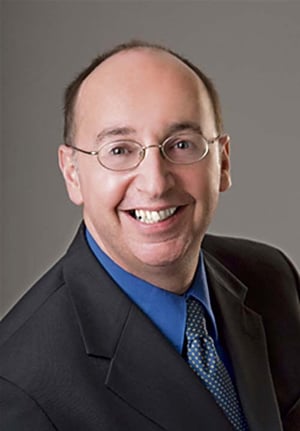 [Editor's note – The quick wins scandal, sparked by a leaked BC Liberal memo that detailed plans to re-engage with ethnic voters and find so-called "quick wins" in the provincial election by apologizing for the Chinese head tax (among many strategies), led to an internal government review that found several staffers breached the code of conduct by mixing party work with their government jobs.
Deputy Minister John Dyble (whom Premier Christy Clark appointed to a $310,000-a-year job two days after her March 14, 2011 swearing-in) conducted the report. It was delivered to Clark and tabled in the Legislature on March 14, the last day of the spring session and the second anniversary of Clark's Premiership.
As a result of the Dyble's review, John Yap stepped down from his position as multiculturalism minister and Clark's deputy chief of staff Kim Haakstad resigned.
Bob Mackin previously reported on the recent release of documents used for the review, many censored in whole or in part. Here are more highlights from those files.]
When Deputy Minister John Dyble was assigned the task of investigating the Liberals' multicultural outreach strategy, he gained access to thousands of emails that painted a picture of how government resources were used to promote Christy Clark and the BC Liberals to specific ethnic groups ahead of the last election.
Had this report not been undertaken, even the most enterprising investigative journalist would have never uncovered many of those emails.
That's because an effort was made to keep such business on private, rather than government, channels – and therefore outside the jurisdiction of the Access to Information Act.
Brian Bonney forwarded more than 1,100 emails from his government account to one of three personal email accounts during his tenure as communications director for the Ministry of State for Multiculturalism, according to the report.
No records?
A Nov. 26, 2012 email from Rishi Sharma, aide to multiculturalism minister John Yap, to Clark's communications aide Shane Mills and others was titled "FYI - FOI" and dealt, in particular, with two Freedom of Information requests ranging from June 1 to Oct. 31, 2012.
One was seeking copies of correspondence regarding "multiculturalism program community liaison consultants" involving the Premier's office, the ministry of state for multiculturalism, and EmbraceBC.
Another sought correspondence between Brian Bonney and the community liaisons, Ann Woo, Lita Nuguid, Kim Kum (Clara) Chow and Pavan Bahia.
When Bonney was asked for responsive documents on Nov. 13, 2012, he replied: "no records."
But there were records, both within government email and private channels.
For example, in an Aug. 29, 2012 message to community liaisons, Bonney wrote:
What followed was a list of scheduled events, media availabilities and scheduled interviews, news releases and personal appearances for Liberal cabinet members in the all-important days before the last major pre-election cabinet shuffle.
His Sept. 5, 2012 Gmail message encouraged the community liaisons to boost their boss.
"Well, we should all contact Minister Yap, as you can, and offer your congratulations for the promotion to a full cabinet position with Advanced Education, Innovation and Technology as well as Multiculturalism! What great news!"
Suspicions aroused
The use of private emails accounts by other caucus staffers aroused suspicions from an ethnic media outlet even before the multicultural outreach strategy memo was leaked.
In fact, less than two weeks after Clark's deputy chief of staff at the time, Kim Haakstad, presented that strategy to colleagues in the premier's office in Jan. 2012, Liberal caucus aides expressed anxiety to Bonney about questions from ethnic media.
One of those was Chinese multicultural liaison Bill Yuen, who lost a bid to become a Vancouver NPA city councillor in 2011 and was the Liberal runner-up to Adrian Dix in Vancouver-Kingsway in 2009.
A Jan. 24, 2012 email from Yuen to Bonney, copied to fellow liaison Pato Chan (who is also the Burnaby North Liberal riding association president) described what happened when Yuen passed out a government business card that included his personal email address.
Yiu is the NDP multicultural outreach specialist who lost bids for provincial and federal office in South Vancouver, most recently to the Liberals' Suzanne Anton in Vancouver-Fraserview.
Efforts made to keep NDP out
Likely Yiu wouldn't have thought much of efforts to keep the provincial NDP away from multicultural events and photo opportunities.
On May 29, 2012, Bonney sent an email to multiculturalism ministry staffers, Premier Clark's outreach directors and the BC Liberal campaign directors.
The email plugged the front page of that day's 24 Hours newspaper -- which featured a photo op of Premier Clark and Multiculturalism Minister John Yap at World Partnership Walk (an annual Ismaili Muslim charity walk at Stanley Park) -- and boosted the skills of caucus multicultural liaison worker Sepideh Sarrafpour.
(Coincidentally, on Feb. 28, 2013, Clark avoided traveling to Victoria to tackle the then-day-old Quick Wins scandal so she could meet senior members of the Ismaili Council of Canada, Samira Alibhai and Malik Talib, at her downtown Vancouver office.)
The disclosure also included an exchange between BC Liberals chief fundraising officer Michele Cadario and North Vancouver-Lonsdale MLA Naomi Yamamoto.
Ethnic tensions
Further email records, from Sarrafpour and others, show the extent to which government staffers tried to manage the Liberal party's reputation with various ethnic groups.
On June 12, 2012 email, Sarrafpour wrote to Minister John Yap about complaints by attendees of a multicultural roundtable meeting.
On Sept. 6, 2012, Bonney emailed one of Yap's aides, Fiera Lo, with advice on event scheduling to avoid conflicts.
'Quick Wins' metamorphosis
The documents released as part of Dyble's review also included damage control talking points for Premier Christy Clark and cabinet members following the "quick wins" memo leak.
They included this line: "I understand those recommendations in the draft document were not implemented -- and that's good. That means, ultimately, judgment was applied the right decisions were made."
However, a draft communications plan for the ministry of state for multiculturalism, however, reads like much like the quick wins memo. It includes an appendix labelled "Stakeholder Engagement Plan."
The key primary audiences for the ministry's targeted communications were: Chinese, Korean , South Asian, Filipino, European; and secondary targets: First Nations, Latin American, Southeast Asian (Indonesia, Malaysia, Singapore, Thailand, Vietnam), African, Japanese, and West Asian (Iraq, Israel, Kuwait, Syria, Turkey, Palestine, Armenia).
The communications plan contemplated building stakeholder lists and spreadsheets, sending invitations to meetings, roundtables and forums, and formulating a common calendar of ethnic events, holidays and festivals.
"Invite the Premier and other Ministers where appropriate -- look for opportunities for (Clark) and ministers to be involved in much larger events and good news announcements, (news releases), Op Eds or (letters to the editor) involving large cross section of communities or large gatherings of one community."