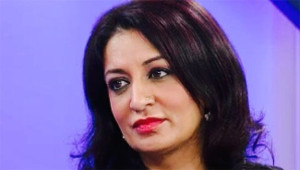 Surrey Coun. Barinder Rasode said she still hasn't decided whether to run for the mayoralty of B.C.'s second biggest city. If she does, only one person on her politically diverse campaign team could be in line for a job.
"The only person I have made a commitment to that if I run and am successful is to Tara Foslien," Rasode said of the former aide to Mayor Dianne Watts. "I would bring her back as my director of communications if I'm successful."
Watts isn't running for a fourth term, but Coun. Linda Hepner is aiming to keep the mayor's chair controlled by Surrey First, the party from which Rasode broke away late last year. Meanwhile, ex-mayor Doug McCallum has announced his comeback bid.
Rasode has assembled a team headed by Mark Marissen and Moe Sihota. The former is a veteran federal and BC Liberal strategist and ex-husband of Premier Christy Clark. The latter is the ex-NDP cabinet minister who was president of the party when it lost the 2013 provincial election under Adrian Dix.
From Clark's team to Rasode's
The latest name to join Rasode's backroom is Dimitri Pantazopoulos, a federal Conservative who was the BC Liberals' pollster last year. Pantazopoulos was imported from Ontario in 2011 to be Clark's principal secretary and later became assistant deputy minister of intergovernmental relations. Pantazopoulos has worked on campaigns for Stephen Harper, Stockwell Day and Rob Ford. His involvement with Rasode is certain to be an eyebrow-raiser.
Rasode has an NDP pedigree, having been an aide to former MLA and MP Penny Priddy, and she boasts the endorsement of the New Westminster and District Labour Council.
"[Marissen and Sihota] let me know that Dimitri would be doing that polling, I agreed," Rasode said. "And to be completely upfront with you, they won't even show me the results of the polls, they just say the candidate doesn't need to know."
After the surprise Liberal election win, Pantazopoulos resigned, joined Maple Leaf Strategies' Vancouver office and became a registered lobbyist with clients including private booze retail chain Liquor Stores NA and garbage hauler BFI. Rasode's campaign isn't Pantazopoulos's only local concern. He is also polling for Kirk LaPointe's bid for mayor with Vancouver's Non-Partisan Association.
Pantazopoulos said he supports Rasode's concern for fiscal responsibility in Surrey. "She's a strong personality, she represents a different approach to doing things in Surrey and all of those things I found to be consistent with the types of people I've worked with in the past."
'I do not lobby municipal governments': Pantazopolous
Pantazopolous denied his involvement in local politics is intended to further the interests of any of his corporate clients.
"Everything I do is within the letter and the spirit of the law, at this point in time I do not lobby municipal governments in the province of British Columbia," he said. "I don't do any activities, other than perhaps observe council."
Said Rasode: "This is my campaign with my name attached to it, which is why I will be part of the decision making process, and people like Dimitri who will be hired to do work won't be a part of the building platform or strategy. That's what I have Moe and Mark for."
Rasode revealed that, before leaving Surrey First, she met with Ontario-based Liberal strategist Don Guy, but "he's too expensive, like, really expensive." Guy was chief of staff to former Premier Dalton McGuinty and was a strategist on the Clark Liberals' team.
"I was really intrigued by the BC Liberal use of social media in the campaign," she said. "I had reached out to Don Guy while I was still with Surrey First. Councillors Hepner and Tom Gill and I had dinner with Don Guy last year downtown Vancouver, because we were trying to start thinking about the Surrey First election. I did meet with him, but with the two of them."