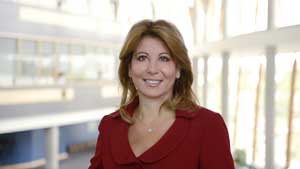 It took more than five years, but the City of Surrey's lobbyist registry is finally posted online.
Two months before the 2008 civic election, Mayor Dianne Watts announced the policy to require lobbyists advocating for rezoning, development permits and official community plan amendments to register with city hall. It was among several of Watts' measures aimed at increasing transparency and accountability in Surrey, including a whistleblower policy.
"A registry will assist in ensuring that interactions between staff or council members with paid lobbyists are a matter of public record fully accessible to all citizens," said a 2008 staff report to city council. "The registry allows the public to be made aware in advance of issues that may affect their interests or those of the public in general."
By 2008, the federal government and five provinces, including B.C., had lobbyist registration laws. Only Quebec had mandatory province-wide municipal lobbyist registries.
Under the Surrey policy, lobbyists would have to register within 10 days of agreeing to lobby for a client. There was no requirement to report individual meetings with Surrey officials. Federal, provincial or municipal officials and Aboriginal Peoples and bands were exempt from registering.
The policy required the city clerk's office to keep track of the registry, but public inspection was to be "in the manner and at the times that the clerk may determine." That meant a curious individual had to show up in-person at city hall -- until this year located eight kilometres from the nearest SkyTrain station -- during business hours to see the current year's registry only.
Registry helps 'restore trust' in gov't
A Freedom of Information request filed Jan. 24 sought copies of lobbyist registrations or a list of registrants and their clients since 2008. A month later, the City of Surrey released the 2013 registration forms, but claimed the remainder were in storage and would have to be retrieved for a fee. A May 8 letter said it would take seven hours to retrieve, compile and copy the 2008 to 2012 portion of the registry for a cost of $120.
After an inquiry from The Tyee, Coun. Barinder Rasode asked staff about the fee estimate. A week later, the annual lists were published on the Surrey city hall website. "Going forward, new lobbyist registration data will be added monthly to the website," said a May 22 letter from Surrey FOI analyst Lisa Cesario.
There were 54 registrations in 2009. By 2013, it tripled to more than 150. There have been 46 registrations in 2014. Those registering run the gamut, from architects, engineers and telecommunications companies to builders and real estate agents. Rasode said posting the annual lists was only the first step. She said they are not easily located on the civic website and the subject matter for the lobbyist policy in B.C.'s second-biggest municipality is too narrow.
"There is nothing wrong with lobbying, but creating a complete lobbyists' registry can help restore trust in the decision-making process at city hall," Rasode said.
"(It) should include all lobbying -- like Toronto and Ottawa does. (It) should include economic development, service contracts, city initiatives, grants and funding, signage, etc. If you are being paid to sway opinion at city hall, you should have to register."
Watts, who is not running for re-election, was unavailable for an interview, but her communications manager Oliver Lum said the registry is a work in progress.
"The next phase of the online project is to create a descriptive web page, with a downloadable registration form and additional links to the registrant information," Lum said. "This will be done as we develop the content and create the web form."
Toronto: biggest and first
Toronto opened Canada's first municipal lobbyist registry more than six years ago after it was recommended by Justice Denise Bellamy in her 2005 inquiry into the scandalous $43-million MFP Financial computer services contract that eventually cost taxpayers more than $80 million.
"The city's lobbyist registry should cover all who are paid to attempt to influence elected officials or city staff on behalf of others for a specific purpose," Bellamy recommended. "No one should be permitted to engage in any lobbying activity at the city without first registering in the lobbyist registry."
The 2013 annual report by Toronto's lobbyist registrar said there were 1,279 active lobbyists and 4,705 reports of lobbying activity, more than quadruple the 1,072 activities of 2010, the year Rob Ford won the mayoralty. Planning and development was far and away the most popular category, with 935 registrations. There were nine contraventions of the lobbying bylaw for unregistered lobbying and four each for lobbying in relation to a procurement process, giving gifts or improper influence.
In B.C., the ruling Liberals introduced amendments during the legislature's spring session to expand municipal terms from three years to four, but avoided imposing any additional responsibilities, such as a lobbyist registry.
As Surrey's report noted, sections 8 and 12 of the Community Charter, the provincial law for local governments, afford local governments the power to regulate business activities within their jurisdiction.
"Local governments can establish different classes of persons, places, activities, properties or things and therefore are allowed to 'discriminate' in the municipal sense," it said. "As such, paid 'lobbyists' can be differentiated from members of the public who seek advice or wish to make representations to public officials."
Vancouver, the biggest city in the province, has been silent on the concept of a lobbyist registry. A request for comment on the topic from the office of Mayor Gregor Robertson received no response.
It is highly difficult to know who is meeting with appointed or elected officials at Vancouver City Hall, where Vision Vancouver promised before it was elected in 2008 to increase accountability and transparency. FOI requests last year for visitor sign-in sheets to the Office of the Mayor and Office of the City Manager received "no records" responses. Calendars that are provided to FOI requesters are routinely delayed by two months and subject to redactions.