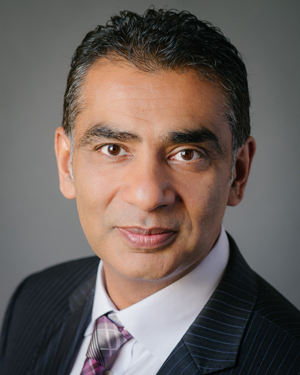 NDP Advanced Education critic David Eby is questioning why Premier Christy Clark is keeping Amrik Virk as the minister responsible for British Columbia's post-secondary system after the release of a damning report related to Virk's actions on the board of Kwantlen Polytechnic University.
"It's a real indictment of the premier's judgement that he remains in his current position, which is a position of huge public trust," said Eby. "I don't think he can stay, but it's not up to me."
After Eby raised questions about executive compensation at Kwantlen in the legislature earlier this year, Finance Minister Michael de Jong appointed assistant deputy minister Rob Mingay to investigate payments made to college executives and whether they were properly disclosed to the public.
Virk was on Kwantlen's board at the time and chaired its human resources committee.
"On objective assessment, there were failures to disclose under the compensation disclosure guidelines," Mingay found in his 40-page report released today. "In my opinion, more detailed disclosure under the guidelines was required to comply with the [Public Sector Employer's Council, Or PSEC] compensation reporting guidelines."
The premier was traveling back from Kitimat Tuesday afternoon and unavailable. "Amrik Virk has taken responsibility for how compensation was disclosed at KPU three years ago," she said in a statement provided via a spokesperson. "He's committed to making sure the rules and the intent of rules are followed. I have spoken to him and have absolute confidence in him and his ability to serve as minister of Advanced Education."
Pre-employment dollars
The report details payments made to former KPU vice-president and provost Anne Lavack and to current president and vice-chancellor Alan Davis.
In Lavack's case, the payments included a $50,000 pre-employment consulting fee that pushed her total compensation above what the government approved, as well as $50,000 to cover expenses to move from Regina.
Davis also received a $50,000 pre-employment contract that was not reported as part of Kwantlen's executive compensation disclosure statement. The board considered paying Davis $100,000 through the school's foundation and leasing him a vehicle, although in the end did neither, Mingay wrote.
The report made recommendations to educate executives on reporting requirements, formalize a process to make board members aware of their responsibilities, include pre-employment and post-employment contracts in what's reported to PSEC, and make terms of moving allowances available for PSEC to review.
"PSEC compensation reporting guidelines should be rewritten to emphasize that transparency is the overarching intent of the guidelines," it said.
Virk spoke with reporters in the morning, but was in meetings later in the day and unavailable for an interview.
"As a volunteer member of the board in 2011, I take responsibility for the issues surrounding the president's compensation," he said in a prepared statement. "The legislation and its intent must be followed."
The government is working to improve reporting from Crown agencies, he said. "I appreciate the importance and value of transparency and disclosure," he said. "Along with all members of this government, I will work to ensure the post-secondary sector embraces and implements both the review recommendations and the taxpayer accountability principles Premier Clark announced on June 11."
Whistleblowers vindicated, says Eby
Eby said the report is a vindication of the whistleblowers at Kwantlen who brought the information forward. "I'm very happy the report took an honest and critical look at what was happening at Kwantlen and what was happening with the minister."
Virk had human resources experience from his time working for the RCMP and his job description was to make sure the college followed provincial policy, Eby said. He was also on the sub-committee that hired Davis.
"The minister had an incredibly important role on the board of Kwantlen," said Eby.
Students are concerned about tuition fees rising, but they believe it's to pay for higher quality education, he said. Instead the advanced education minister treats that money as if it can be handed out to executives without following government rules, he said.
The government chose not to put Mingay's report on its website, citing Section 30.1 of the Freedom of Information and Protection of Privacy Act. The Tyee has posted it here.
Eby said the government has a responsibility to be transparent and there's no reason Mingay's report on a topic of broad public interest should be an exception.
He also noted that Mingay said he was aware of additional issues at Kwantlen that were beyond the scope of his investigation. Eby said the NDP is asking the auditor general to investigate those issues.