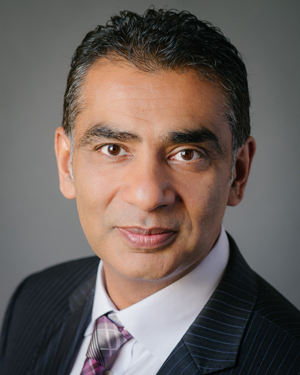 After 10 years of critique by government opposition and students, the provincial government is scrapping the Private Career Training Institutions Agency and folding the regulation and quality assurance of private colleges into the Ministry of Advanced Education.
Introduced by the B.C. government in 2004 to replace the arm's-length Private Post-Secondary Education Commission in private college regulation and quality control, the Private Career Training Institutions Agency board consists of three members appointed by the ministry and seven members selected by the colleges themselves. This perceived imbalance in industry's favour led many to question whether the board was biased in favour of the colleges it was intended to regulate.
Advanced Education Minister Amrik Virk said the agency was dissolved because it wasn't able to handle the challenges of B.C.'s new private college reality, challenges that include an increase in student loan approvals for private college students, a high default rate on those loans, and an increase in international student enrollment.
"We had to be able to assure the public that this was indeed arm's length, and the current structure was no longer arm's length," he said, adding government regulation of such institutions is the model used in the rest of Canada.
"Government must look after consumer protection, and quality of education as well," he said. "The decision made now is to dissolve the board and bring [the Private Career Training Institutions Agency] back into government to ensure the quality [and] reputation of our system internationally is very important and remains high."
New Democratic Party critic David Eby isn't surprised it took a decade of complaints before the government scrapped the agency. "I think it takes a long time to realize that you're wrong. But I'm glad that the Liberals have realized that and have corrected this longstanding problem, which is the ineffectiveness of [the agency] in terms of protecting B.C. and international students from inadequate programming."
The decision comes as part of government's ongoing core review led by Bill Bennett, minister of energy and mines. Other changes announced today include creating a new provincial digital library to provide public access to most of the province's grade school, post-secondary and public library catalogues, as well as the creation of a database tracking international education partnerships, the number of B.C. students and faculty overseas, and the number of international students in B.C.
Lack of language school regs a 'death knell': Eby
Questions have been raised about the agency's ability to ensure the delivery of a good quality education since 2007. That year, former B.C. attorney general Geoff Plant's Campus 2020 report called for a review of the agency after the suspended registration of Kingston College in 2006 and the closure of Landsbridge University in 2007, which called into question the strength of the agency's regulatory review capabilities.
The review conducted the following year by former British Columbia Institute of Technology president John Watson called for improved student protection including a bill of rights, holding institutions accountable for their own education quality, more government appointments to the agency's board, effective quality assurance, and the regulation of private English Language Learning schools.
Few of these recommendations were adopted and more student scandals have since occurred, including the Shanghai Traditional Chinese Medicine College granting false qualifications to students, who were then refused a tuition repayment by the agency because the six-month window to report the incident had closed.
The lack of regulation for English Language Schools has also caused problems. Changes to federal student visa applications have meant the federal government wants a list of approved B.C. language schools. But because the regulation of private language schools in B.C. is not mandatory, Eby said the B.C. government has been unable to provide that list.
"I think the death knell for [the agency] was the federal government requiring minimum standards for language schools before they would issue visas, and the provincial government was forced to look at the fact that language schools have never been regulated, that they had no standards," he said.
Student loan defaults have also been higher among private college students, with a 17 to 18 per cent default rate compared to public student loan defaults of just seven to eight per cent. It's cost the government $40 million over the last three years, said Minister Virk.
"I want to examine, are the right students getting the right loans for the right programs? Are these programs that the labour market supports?" he said, adding this will be part of the ministry's ongoing student loan review.
Sandra Carroll, deputy minister of Advanced Education, has been appointed to administrate the agency, which Virk said had been without one for some time. Carroll will not be paid or receive any benefits for the position, which she is taking on in addition to her ministerial duties.
Virk estimates folding the agency back into the ministry will cost about $450,000, but will save government $1.5 million over three years. Legislation to "collapse" the agency will be introduced within the year.
Better student tracking, at home and abroad
Minister Bill Bennett said the point of government's core review is not necessarily to save taxpayers money, but "more about finding ways to do things better for taxpayers."
From the information provided on government's proposed provincial digital library, it seems like this move will do both. Bennett estimated post-secondary institutions will save $1-2 million in research licensing fees with the new library, while the public will have easier access to research created at public institutions.
"The idea is to be able to access most everything" in all libraries in the province, said Bennett. But he added libraries themselves, which he views as "very important gathering places" that serve a variety of functions, will not be affected by this digital venture.
Making more information available is also why government wants the BC Council on International Education, a government body that promotes partnerships between public and private Kindergarten to Grade 12 and post-secondary schools and their international counterparts, to create a database tracking the number of ongoing partnerships it has created, as well as the number of students studying in B.C. and local students and faculty studying and working abroad.
"Over time, the changing face of international students [and] the complexity continue to change, becoming more complex and at the same time more global," said Virk. "We wanted to make sure: are we at the right place, at the right time? Are we duplicating efforts? Where are the gaps? Are we focusing appropriate attention on one particular country? Who's there? What are they doing?"
He hopes the new database will help monitor the work of the province's internationally accredited schools, as well. He did not disclose how much money the council will receive to create the database, nor how long it has to do so, but it is required to publicly report on its progress.
Eby approves of the idea of a student database, but would like to see B.C. students tracked within the province before we start tracking international students.
"I've been pressing the ministry to track student outcomes domestically to compare them to other provinces and internationally," he said, adding, "it looks like fewer B.C. students are at B.C. schools and that's likely because of unaffordable tuition rates in the province."