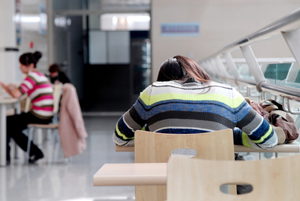 The days of the Private Career Training Institutions' Agency may be numbered, but B.C.'s ombudsperson said an investigation into its practices is still needed in order to learn from its mistakes.
Kim Carter said her office hasn't kept track of the number of complaints it has received about the agency, the province's industry-led, private post-secondary regulator. It's been more a "steady stream" than a flood over the years, she said, but the fact her office receives complaints at all merits an investigation.
"Anything that comes to us indicates that there is a problem, and usually a larger problem," said Carter. People bring their complaints to the ombudsperson's office because it's the "last place they can go," she said.
Carter said most complaints about the agency fall into three categories: tuition refunds; limitations placed on complaints (students must prove they were misled by a college and report it within six months for the agency to consider it); and insufficient monitoring of colleges' educational standards.
Last month, Advanced Education Minister Amrik Virk announced the agency's board of directors -- comprised of people associated with the colleges they were supposed to be monitoring -- had been dissolved.
Deputy minister Sandra Carroll will take over administration of the agency until legislation to fold it into Virk's ministry is introduced and passed later this year. Minister Virk said that will cost about $450,000, but save the ministry $1.5 million over the following three years.
Public asked for input
Carter raised complaints made about the agency with the ministry last year, three months after the government released a report on quality assurance for post-secondary institutions in March 2013.
The report made a series of recommendations including using one body to determine quality assurance for all post-secondary institutions, private and public; determining a common definition for "quality"; and unifying tuition refund policies across institutions.
The report covered many of the issues Carter wants addressed. But after almost a year passed without implementation of the recommendations, in February Carter informed both the ministry and agency she would commence with an investigation.
Two months later, the ministry announced it would fold the agency's role into the ministry.
Carter said she doesn't know if the dissolution is related to her investigation, but it won't affect her ability to investigate.
"I think it's a very opportune time now [to investigate] because they're clearly looking for a new model," she said. "There has been an acknowledgement that there is a benefit to changing things. This is an opportunity right now to make sure the new model doesn't have challenges that the old model has."
The ombudsperson website has a confidential online questionnaire for members of the public wishing to give feedback on their experience or the experience of someone they know with the Private Career Training Institutions Agency. Answers will be incorporated into Carter's investigation.
No set deadline
There is no set deadline for the release of Carter's findings, nor will her recommendations for the new quality assurance mechanism be binding.
But Carter said her previous report, "Striking a Balance", which investigated whether government had the power to ensure certain environmental regulations were being met on a municipal level, resulted in government implementing 24 of her 25 report recommendations.
"There's a lot of power to being able to publicly identify issues and make recommendations for change," she said, "and I think that's magnified when there's actually a change process going on."
While she won't make predictions on what changes she may recommend regarding quality control of private colleges in B.C., Carter emphasized her main goal is ensuring protection for students in private institutions is equitable to that of students in public ones.