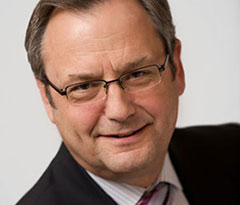 John Les, who retired as the MLA for Chilliwack before May's election, filed Aug. 8 with the Office of the Registrar of Lobbyists to lobby for Belkorp Environmental Services Inc. through Aug. 1, 2014. Les's intended outcomes are to discuss solid-waste management, promote recycling operations and oppose garbage incineration in the Fraser Valley air-shed.
Les's first and only target contact is Environment Minister Mary Polak, but Les declined to tell The Tyee whether they had spoken on the topic.
Belkorp is the parent company of Wastech Services, the Metro Vancouver-contracted operator of the Cache Creek Landfill that was paid $29.34 million in 2012. Coquitlam-based Wastech's contract with the regional district is up for renewal in 2016. Meanwhile, Metro Vancouver wants to build a $500-million "waste-to-energy" garbage incinerator by 2018. While he was parliamentary secretary to Premier Christy Clark, Les went public as an incinerator foe after cabinet gave approval in principle in July 2011.
Les's registration came almost a month after former high-profile Clark aide Dimitri Pantazopoulos began lobbying for garbage hauler BFI. There is nothing in B.C.'s Lobbyists Registration Act to prevent ex-politicians or senior bureaucrats from lobbying after their employment ends.
"Obviously I have a contract with Belkorp, I have a long-term interest in waste management issues specifically as it relates to whether or not (Metro Vancouver) would build another incinerator somewhere in the Lower Mainland with the results and effects it would have on air quality in the Fraser Valley," Les told The Tyee. "I continue to be interested in public policy, beyond the environmental issues. The proposed incinerator would be an economic disaster for the ratepayers."
Former Chilliwack mayor Les was elected a Liberal MLA in 2001, 2005 and 2009. In the final week of the latter campaign, Les appeared at a Chilliwack photo opportunity with Environment Minister Barry Penner where Wastech announced it successfully delivered garbage from Vancouver to Cache Creek in a liquefied natural gas-powered truck. The company wanted to use bio-gas sourced from the Cache Creek dump to power its entire fleet but is now planning to connect a methane-burning power plant to the BC Hydro grid instead.
Les mum on lobbying fees
From July 2009 to October 2010, Belkorp's lobbyist was Ken Dobell, former deputy minister to Premier Gordon Campbell from 2001 to 2005. Belkorp and the Village of Cache Creek were granted environmental assessment certification in early 2010 for a $100 million, 42-hectare expansion to prolong the 1989-opened facility's life for 17 to 25 years.
Les wouldn't say how much Belkorp is paying for his services. The 12-year MLA stands to receive a $48,289 annual pension in less than four years when he turns 65. After his final term ended in April, he became immediately eligible for 15 months of transitional assistance based on the full MLA annual pay of $101,859.
"I may or may not (take on other clients), I am not looking to do this in a major way, but if issues and potential plans come along that I find of interest I may well do more of this type of thing," Les said.
"You don't put 15 months of your life aside and not be involved in anything. That would seem rather bizarre."
Registrar wants cooling-off period
In her January 2013 Lobbying in B.C.: The Way Forward report, B.C.'s Registrar of Lobbyists Elizabeth Denham recommended provincial politicians and senior bureaucrats be subject to a two-year lobbying ban after leaving office, but with the ability to apply for an exemption.
By comparison, senior federal bureaucrats and members of Parliament and the Senate are prohibited from lobbying for five years post-employment. Despite the Accountability Act, high-profile former Conservative MPs like B.C.'s Stockwell Day and Quebec's Andre Bachand market their services as "strategic advisors" to companies seeking government-relations counseling.
"Both the lobbyists and public office holders with whom we spoke recognize that lobbyists who are former high-ranking public office holders can have influence that is, or is perceived to be, more amplified than is appropriate," said Denham's report. "There was general recognition that high-ranking public office holders who become lobbyists immediately after leaving public office may be able to better employ ongoing relationships with former colleagues that are much closer than any relationship an 'outsider' might hope to develop."
Denham called two years "a significant period in the life of a provincial government," and noted that it is already a cooling-off period of sorts for cabinet minsters and parliamentary secretaries in the Members' Conflict of Interest Act. Section 8 sets a $5,000 fine for those convicted of making representations on another person's behalf with respect to a contract or benefit unless 24 months have expired from the date of holding office. The law does not apply if "conditions on which the benefit is awarded, approved or granted are the same for all persons similarly entitled."
"(Les) may not be actually lobbying the government to stop Metro Vancouver but to force Metro Vancouver to abide by the conditions they have already set down, so that he may not actually be trying to achieve something new but simply be holding the government's feet to the fire," said IntegrityBC executive director Dermod Travis.
When the province approved the Metro Vancouver incinerator in-principle within its solid waste management plan, it told the regional district that it "should not be considered a license to burn garbage." The province required the Metro Vancouver to divert 70 per cent of waste through recycling, composting or other programs by 2015 and 80 per cent by 2020.
"That doesn't excuse him from the fact that there does need to be a real cooling-off period in the province for senior government bureaucrats and elected officials, before they can interact with departments in the government, with other ministers or with other MLAs when they stand to benefit from that activity," Travis said.
Garbage industry is hiring lobbyists
Les said he is "quite familiar what the requirements are" and is respecting the law. "I'm confident I'm fully within the requirements as laid out," he said.
Les conceded that while Wastech would benefit if Metro Vancouver's incinerator plan could be stopped, he said others would too. Perhaps Fraser Valley residents opposed to increased air pollution.
When The Tyee broke the story in August about Pantazopoulos registering to lobby for BFI, both Pantazopoulos and the B.C. Public Service Agency said no post-employment rules for ex-senior managers were broken.
They both said the one-year cooling off period didn't apply to Pantazopoulos because he is not lobbying the Intergovernmental Affairs Secretariat, of which he was an assistant deputy minister until resigning May 22, the week after the surprise Liberal election win.
Pantazopoulos took a leave of absence on Aug. 24, 2012 to work on the Liberal campaign as a pollster and strategist. He is now a partner with Maple Leaf Strategies. Six of his 10 target contacts are Fraser Valley MLAs, including Polak, deputy premier Rich Coleman and Finance Minister Mike de Jong.