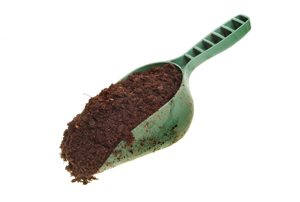 Recycling human manure may be the ultimate form of sustainability.
Advocates call it "extreme composting," and the practice of saving poop to turn it into soil is catching on in places like Los Angeles and Chicago.
Metro Vancouver is sold on it too. This region's wastewater treatment plants are already recycling human waste. The end product, known as biosolids, is currently being marketed as an unrestricted product that can be used for all types of projects, from mine reclamation to landscaping and even agriculture.
But some experts aren't so sure about the safety of biosolids in farming, or even as soil for public parks.
Biosolids used to make top soil
Basically, this is how it works: Everything that gets flushed down the region's toilets ends up at one of five wastewater treatment plants. At three of the plants currently recycling waste, solids are separated from the liquid through a primary treatment process, creating something called sludge. The sludge is then put through a pasteurization process and dewatered, creating class A biosolids, which are shipped off to a third party that mixes them with sawdust and sand to eventually be sold as soil.
According to the City of Abbotsford, 95 per cent of the biosolids produced at the James Treatment Plant are destined for mine reclamation purposes.
The remaining five per cent is used for poplar tree farms, land fill closures and the production of a growing medium product called Val-E-Grow.
Metro Vancouver produces 50,000 tonnes of biosolids, most of which also goes to mine reclamation activities. "We take the biosolids right in and use it to grow alfalfa or grass in that area," explained Peter Wishart, a senior engineer at Metro Vancouver.
About five thousand tonnes of Metro Vancouver's biosolids are destined for Yardworks, which takes the material and mixes it with sawdust and sand to create a growing medium sold as topsoil.
Even though officials from both Abbotsford and Metro Vancouver say that the product is mainly marketed to landscapers, both agree that it could be sold to anyone. The web pages for both Val-E-Gro (the Abbotsford product) and Bio-Soil (the Metro Vancouver product) say it could be used to grow vegetables.
"Under the organic matter recycling regulation it's an unrestricted product, so it's your choice if you want to use it for farming," said a representative from the City of Abbotsford.
Composing biosolids is one way to reduce or eliminate pathogens.
Compost is commonly made from organic matter and green debris, such as grass clippings and brown leaves, and involves four main components: organic matter, moisture, oxygen, and bacteria. As the bacteria decompose the materials, they release heat, which eliminates harmful components.
Neither Metro Vancouver nor Abbotsford compost their biosolids before shipping to a third party, although both put biosolids through a heating process.
According to Metro Vancouver, their biosolids are constantly analyzed and are probably more heavily regulated than any other soil out there.
The problem of pathogens
However, there are still questions about how safe biosolids are. The most common concerns are generally pathogens and heavy metals, but a quick chat with anyone in this field will broaden the list.
Geoff Hill works for Harvest Power, a company that produces renewable energy and soil enhancement products like mulches, soils and organic fertilizer products made from animal manure. (Products made from human waste cannot be deemed organic).
Hill says that the concern with pathogens from an academic standpoint comes down to defining what constitutes a pathogen.
"People make the assumption that by testing out for coliforms, the rest of the pathogens have been destroyed, but you're not testing for other pathogens," said Hill, adding that some pathogens that might get left out include viruses and hook worms.
John Paul is the founder of Transform Compost Systems. One of his projects involves using composted biosolids from the City of Kelowna in local vineyards. (Kelowna, unlike Metro Vancouver, does compost its biosolids before selling it to a third party.)
Paul says he normally refers people to a report called "Emerging substances of concern with biosolids" as a guideline. The report says there's a lack of knowledge regarding the presence of substances like pharmaceuticals, personal care products and industrial contaminants, among others, in biosolids.
"That report suggests that we don't have any control over what people throw down their toilets," Paul said.
When asked about this, Metro Vancouver said there was no issue with pharmaceuticals because the product is monitored on a daily basis.
Hill says another way to assess risk is by considering the end use. "The end use in a public park has a higher risk than soil for the side of highway road ditches, since nobody goes and runs around those," he points out.
"A heightened risk would be if you use it as soil to grow food in, because there's a direct transmission route now. In most parks people don't eat plants from the ground," he added.
The risk can be higher if you're growing salad crops or surface crops, since it's more likely people will consume the dirt. On the contrary, if it's an orchard the risk is smaller.
"My personal preference is, if we're going to re-use biosolids, to compost them at the very least. In terms of the potential risk, people should be able to have the choice," says Paul.
A question of consumer choice
A representative from Yardworks, the only company licensed to sell biosolids from Metro Vancouver and Abbotsford, says customers know what Val-E-Gro and Bio-Soil are made of.
She added that they usually sell the product to landscapers, although sometimes other people buy the product.
When it comes to growing food, the representative (who declined to give her name) said: "I only don't recommend it because people are not comfortable with it, but if someone wanted to grow vegetables with it, that's fine."
"That's how we grow our own vegetables, the biosolids are safe," she added, even though they sell a different soil for people looking to grow food.
Farmers are already doing this in the U.S. According to an article published by NPR, about 50 per cent of the biosolids produced in the U.S. are returned to farmlands.
Metro Vancouver maintains that according to regulations, there's nothing to say that it can't be used to grow food. "We've left that up to the people purchasing it and as far as I know it's not used for agricultural activities," said Metro.
The city even put up a video about Nutrifor, another product made from biosolids, in which Michael Van Ham, a senior environmental scientist at SYLVIS, says that biosolids already include all the nutrients that we need to consume, making them ideal for growing food again.
But do the people selling vegetables grown with biosolids have to inform their customers of this fact?
Metro Vancouver said they are not aware of any regulation that would require them to, since it is not something that they are actively involved in.
One thing for certain, says Paul, is that "producers and consumers need to understand what we're putting into our soil and what we're putting into our water."