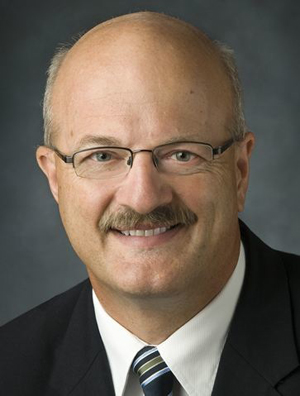 The British Columbian government is investigating after a Tyee report found that an employment agency based in the province was charging miners in China $12,500 each for the opportunity to work in Canadian mines.
A spokesperson for the Ministry of Jobs, Tourism and Skills Training said in an email the recruitment tactics by Canada CIBS Investment and Trade Inc. appear to go against the province's Employment Standards Act.
The investigation comes after the Tyee posed as a Chinese miner looking for work in Canada and was told a $4,700 fee upfront followed by an additional $7,700 in fees to be paid off over a 20-month period to a recruitment agency were required to get a job.
"No one can charge a fee to a person to help that person find a job or provide information about prospective jobs," said the ministry. "Foreign workers cannot be required to pay for immigration assistance as a condition of being placed in a job."
They also said a foreign worker cannot be required to pay back any costs the employer paid to an employment agency or anyone else to recruit the worker.
According to the ministry, a company can be fined up to $10,000 if found guilty of breaching the act and pointed out foreign workers are the responsibility of the federal government.
HD Mining doesn't need to use independent recruiters: spokesperson
The United Steelworkers Union has been hammering the provincial government on the issue of foreign workers for days, alleging the Temporary Foreign Worker Program is being abused to cut costs for mining companies.
Canadian coal miners make around $34 an hour while Chinese workers, according to a recruiter, will be paid a maximum of $25 an hour.
"I'm pleased obviously that finally some oversight has checked in," said USW spokesperson Stephen Hunt. "If we allow them to do this stuff, there has to be some people to stand up and say 'no.'"
In a Vancouver Sun article keying off the Tyee report, NDP immigration critic Jinny Sims said the federal government shoulders some of the blame for such abuses by expanding the Temporary Foreign Worker program, and she expressed skepticism that the companies hiring them had done all they could to find Canadians to fill the jobs.
"Nobody can convince me that we cannot find workers to work in the mines in B.C. from around Canada," she is quoted in the Sun article.
"We believe that Canadians must always have first crack at job opportunities," Alyson Queen, a spokeswoman for Human Resources Minister Diane Finley, told the Sun.
It is still unknown for which mining company the recruitment firm is working, but one company -- HD Mining International -- has insisted it has nothing to do with the practice.
"My boss certainly does not support those types of practices," said spokesperson Jody Shimkus.
Shimkus said miners brought over from China by HD Mining already work for the company in China.
"We do not need to use any independent recruitment bodies," she said.
According to its website, HD Mining is "a private corporation formed by two majority partners, Huiyong Holdings (BC) Ltd. (55 per cent) and Canadian Dehua International Mines Group Inc. (40 per cent). Five per cent is held by another party."
Employees 'don't need to pay any agent fee': Canadian Dehua Mines president
Canadian Dehua Mines president Liu Naishun also said his company does not use recruiters and said he's never heard of Canada CIBS Investment and Trade Inc.
"The coal mine workers hired by Dehua's cooperation partners are all hired from their Chinese coal mines and all of them have at least three years of experience in the underground coal mines," wrote Liu in an email translated from Chinese to English.
"These employees don't need to pay any agent fee."
Liu defended his decision to bring foreign workers to Canada because the skills for underground mining are limited in B.C., and insisted he does employ locals.
"All the employees in my company are Canadians," he wrote.
"Every year I provide dozens or even more than 100 jobs for Canadian citizens, directly or indirectly. At present, there is more than 25 long-term full time staff. Meanwhile our company cooperates with at least 10 Canadian companies to provide services related to mine exploration."
A recruiter also mentioned they will be looking for miners to work at a gold mine in Saskatchewan soon, at a cost of $15,500 in fees to the miners.
But a spokesperson from the Saskatchewan government said they are not aware of any plans to bring in foreign workers for gold mining.