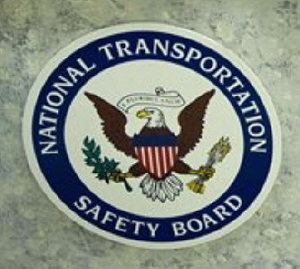 The U.S. National Transportation Safety Board (NTSB) has concluded that Calgary-based Enbridge "took advantage of weak regulations," tolerated a "culture of deviance" on safety and failed to detect and properly respond to the largest and costliest oil pipeline spill in U.S. history.
NTSB Chairman Deborah Hersman also noted that Enbridge's poor handling of the rupture reminded her of the Keystone Cops and that the company's pipeline safety management lacked integrity.
Another NTSB board member Robert Sumalt said that the accident demonstrated a "corrosion" of the safety culture "throughout the Enbridge organization."
Added Sumalt: "If you are not learning from previous events, you don't have a safety culture."
NSTB board members made the statements at a meeting held this morning to "determine the probable cause and consider safety recommendations" nearly two years after Line 6B, a part of Enbridge's 1,400 mile-long mainline, ruptured in Michigan spilling more than 20,000 barrels of diluted bitumen from the tar sands.
While the gasoline-like diluent evaporated, the tarry bitumen contaminated 38 miles of the Kalamazoo River and sickened approximately 320 people, resulting in the evacuation and eventual purchase of 160 homes. Clean-up continues 23 months after the most expensive pipeline spill in U.S. history: $800 million.
The volume of diluted bitumen released (if refined into oil) was enough to take one car driver around the world 100 times.
'Treading water to manage defects'
The board found that Enbridge identified the cracks and corrosion on the 43-year-old pipeline that resulted in the rupture in 2005 but did not properly address the problem. Tools used to detect problems were also ineffective.
In fact the company identified more than 15,000 defects in 2005 along its pipelines: "They were treading water to manage these defects. Pipeline integrity wasn't very effective."  
If Line 6B had been excavated and repaired then, the July 25, 2010 accident could have been prevented, said the NTSB. The company also took advantage of changes in federal pipeline safety regulations that replaced the word "repair" with the word "remediate."
'Team performance breakdown'
Once the pipeline ruptured the company failed to respond to the emergency with either adequate manpower or proper spill containment methods.
Instead of concentrating at the source of its spill, initial responders used booms nearly eight miles downstream. As a result more oil contaminated more wetlands and waterways, resulting in a $800 million clean-up or "five times more costly than any other accident."
At the beginning of the emergency Enbridge used the wrong spill technology at the wrong place and at the wrong time. "It did not have adequate response on site." Nor did local responders have access to Enbridge's response plans.
Due to a series of repeated errors in the company's Edmonton-based pipeline control room the NTSB described the entire disaster an example of an "organizational accident" due to "team performance breakdown."
In fact the company had a 10-minute rule that mandated that operators shut down a line showing a dramatic drop in pressure.
But during the Michigan leak operators systematically violated or ignored company rules as well as pipeline warning systems so many times over a 17-hour period that the U.S. regulator said the company's control room suffered a "culture of deviance."
"One of the things I'm concerned about is the lack of learning," said Chairman Hersman during a live board meeting in Washington D.C. today carried on the Internet. "Many of these things have been learned before by Enbridge."
Changes to regulations urged
The NTSB has recommended 19 changes to pipeline safety regulations for both government and industry, including six specific recommendations for Enbridge. Given that there are enough hydrocarbon pipelines in the U.S. to circle the globe 100 times, Chairman Hersman said the NTSB can expect further spills and investigations.
During a February 2012 interview with the US National Transportation Safety Board, Allan Baumgartner, the company's new control room operator, admitted that hostility, poor training, favoritism, and chronic staffing issues all played a role in the largest and costliest freshwater spill in the U.S. Midwest.
At one point one confused employee informed another Enbridge operator about problems with Line 6B and then declared, "Whatever, we're going home and will be off for few days."
Asked by investigators how long it would take to change the safety culture of the pipeline giant, Baumgartner replied:
"Well, I think our goal is to become best in industry or, you know, best in class, right. Are we there today? I don't think so. Have we made progress or taken steps towards getting there? I think we have. Will we be there in the next year or so? Probably not. We'll be in the middle of the pack someplace and it's probably multiple years before we become, you know, best in class or world class. That's our timelines, right."
Enbridge's Edmonton-based computer control centre manages some 15,000 km of pipeline that ferry nearly two million barrels of hydrocarbons a day across the continent.
Enbridge says it has made changes 
Enbridge is the largest pipeline operator moving bitumen and it now transports about 13 per cent of the bitumen and crude oil imported by the U.S. every day.
Enbridge says the company has "made several changes to the structure and leadership of functional departments such as pipeline control, leak detection and system integrity."
It also says "Enbridge believes that at the time of the accident it met or exceeded all applicable regulatory and industry standards in its operations."
After the board adopted what many consider a watershed report for the entire pipeline industry because it shifts attention solely from the physical condition of pipelines to the health of corporate safety systems, Chairman Hersman concluded with these words: 
"This accident was the result of multiple mistakes and missteps made by Enbridge. But there is also regulatory culpability. Delegating too much authority to the regulated to assess their own system risks and correct them is tantamount to the fox guarding the henhouse. Regulators need regulations and practices with teeth -- and the resources to enable them to take corrective action before a spill. Not just after."