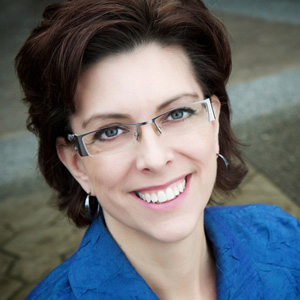 B.C.'s Ministry of Social Development is challenging the assertion a six-person family on disability in British Columbia makes less than one person in Alberta on disability assistance, and poverty reduction advocates admit the comparison is like "apples and oranges."
But First Call: BC Child and Youth Advocacy Coalition and the BC Coalition for People with Disabilities agree the recent Alberta announcement of the $400 increase in the Assured Income for the Severely Handicapped (AISH) puts Alberta at the top of disability payments in the country, and leaves B.C. in its dust.
Last week the Alberta government announced a proposed increase of AISH benefits of up to $1,588 from $1,188 per person, and of earnings exemptions to between $800 and $1,950 from between $400 and $975, beginning April 1. The Tyee reported on Feb. 15 that the earnings of a single AISH client would now dwarf those of a family of six receiving B.C.'s Persons With Disabilities (PWD) benefit.
In an email to The Tyee on Feb. 15, a spokesperson for the Ministry of Social Development disputed some of The Tyee's findings, particularly the one person to family of six comparison.
"The comparison between the rate for an AISH single and a family of six receiving Disability Assistance is not accurate. In B.C., a two-parent family of (six) with one PWD parent receives at least $2,410.28 per month, including monthly child benefits, which are an integral part of the income assistance system," reads the statement.
According to the ministry's table of PWD rates, a six-person family would receive a base amount of $1,579.86 per month, $8.14 less than the upcoming AISH increase to $1,588. The ministry says that doesn't include tax benefits like GST, HST, and Climate Action Tax rebates, as well as the National Childcare Benefit (NCB).
The ministry added that eyeglasses and medical equipment are covered for "eligible clients" and the B.C. government also offers a school start-up supplement of $84 per year for kids five to 11, and $116 per year for kids 12 and over. The $123.50 family bonus is a monthly top-up available to families who don't receive their full NCB.
The ministry also denies clawing back child benefits from PWD or any social assistance clients.
"Although we do treat child support as income, we exempt all monthly child benefits, with the exception of base Canada Child Tax Benefit and (Universal Child Care Benefit) for Hardship Assistance. With the exception of retroactive payments, the monthly (National Child Benefit) Supplement has never been clawed back from income assistance in B.C."
Comparing apples and oranges: Montani
The Tyee's comparison of a single person on AISH compared to a six-person family on PWD reflected a statement made by First Call on Twitter on Feb. 14. But in a conversation with The Tyee on Feb. 16, Adrienne Montani, First Call's provincial coordinator, said AISH is not a welfare program like PWD. and therefore comparing the two is like "apples and oranges."
People in Alberta with severe disabilities that prevent them from working can apply for Income Support under the Barriers to Full Employment stream, a slight distinction from AISH clients who must have a severe mental or physical disability that will permanently prevent them from earning a livelihood.
It's the same in B.C., where you can apply for income assistance under three categories related to disabilities or life circumstances that temporarily prevent you from working: Persons with Persistent Multiple Barriers, Expected to Work-Medical Condition, and No Employment Obligations. In 2009, a single disabled person receiving income assistance in B.C. actually received more than they would in Alberta.
PWD and AISH clients are both allowed to work if they can, but the amount of income exempted each month by the government before benefits are clawed back differs in each province: in Alberta it will now be $800 to $1,950, whereas in B.C. it's $500 to $750.
BC Bonus eliminated most for low-income families: ministry
Montani finds fault with the B.C. government's claim that no child benefits are clawed back. She says government has continually reduced benefits like the BC Family Bonus whenever federal benefits like the NCB are increased.
"If you look at our (2011 Child Poverty Report Card) you'll see the contribution of welfare incomes has been growing from the fed and shrinking from the provinces, and part of that's the NCB claw back," Montani says.
In an email to The Tyee, the Ministry for Social Development admitted the BC Family Bonus has been all but eliminated for most families in the province, but defends the move as a measure that will allow more families to take advantage of the benefit supplement offered by the federal government.
"In setting the BC Family Bonus amounts, the Province treats the federal National Child Benefit Supplement as a portion of an integrated child benefit. As a result, with federal National Child Benefit Supplement increases over the past years, the portion of the payment funded by B.C. (the BC Family Bonus) has decreased," reads the statement.
"With the elimination of the Family Bonus for almost all low-income families, all National Child Benefit Supplement increases are now fully passed through to low-income families."
B.C. disabled left behind
Robin Loxton, director of the Advocacy Access Program at the BC Coalition of People with Disabilities, agrees with Montani that it's difficult to compare PWD to AISH, saying all the add-ons from other provincial and federal benefits programs affect the base PWD rate.
However, he says arguing over the comparison draws attention away from the real issue at hand: with Alberta's increase in AISH, B.C. residents on disability support are being left even further behind.
"When you compare the single rates, the single rate for a person on PWD in British Columbia is $906. With its proposed increase on April 1 in Alberta, it's going to be over $1,500 (for AISH). So the difference between what a single person gets in B.C. for disability status compared to AISH is going to be pretty well over $600," he told The Tyee.
"They're trying to suggest that the gap isn't that great, but it is a huge gap, no matter how you look at it, even though there may be some differences in the supplemental programs, or their may be some differences if you have dependents or children. I find the government is always trying to diminish the differences, in fact they're huge."
[Tags: Health, Politics, Rights and Justice.]