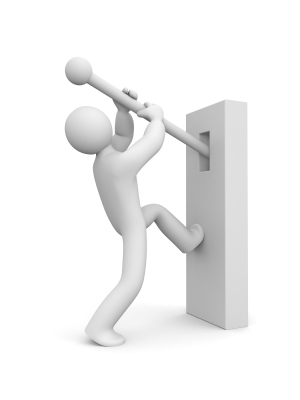 [Editor's note: Today begins an occasional series during this municipal election season in B.C. focusing on the power of local and candidates who are running on hot-button issues in their cities around the province.]
In a climate where municipalities are expected to provide more services with a tiny fraction of tax dollars at their disposal, on top of slashing carbon emissions, mayoral and council candidates are limited in the kinds of things they can promise and realistically deliver at election time.
Municipalities do have considerable regulatory power when it comes to things like land use planning, zoning, and bylaws, says Mark Heyck, a Yellowknife councillor who sits on the Green Municipal Fund council of the Federation of Canadian Municipalities (FCM) -- especially when it comes to sustainability.
There's a whole range of on-the-ground instances where municipalities are the major driving force in advancing sustainable principles and progress. And B.C. municipalities, says Heyck, "are at the forefront of thinking sustainably."
B.C. municipalities were given more regulatory power in 2008 with the provincial government's Bill 10. It changed the local government act to give municipalities the authority to create energy and water saving bylaws.
The City of Vancouver's green homes program, for example, includes building bylaw amendments to make homes more energy efficient.
In 2009, the FCM compiled a list of green municipal bylaws.
Zoning bylaws are another important regulatory power of local governments, says Heyck. Zoning is the primary means to shape development at a neighbourhood scale (and also prevent development in other areas.)
Densification, or turning single-family homes into apartment buildings and townhouses, is a way to gain more tax revenues with relatively little outlay for local services, like water or sewer.
While increasing density is no doubt controversial, especially in Vancouver, where the city's eco-density policy has been criticized for making housing even less affordable, it's an important "carrot" to encourage green building.
In 2009, Langdale was recognized by the FCM for its affordable housing policy, which requires developers to build one in 10 houses as an affordable unit. In exchange, the city offers density bonuses and streamlined approval processes.
Show voters the money
When it comes to boosting revenues, says Alan Durning of the Sightline Institute (a Seattle-based non-profit focused on sustainable communities in the Northwest), municipalities have a "relatively short list of opportunities handed down by the province."
He points to waste services as one place where municipalities can save money, if they can cut garbage pick-up and boost recycling and composting rates.
In 2010, Port Coquitlam became the first city in Metro Vancouver to move to biweekly garbage collection, made possible because of an expanded kitchen waste and recycling program. "This isn't about reducing service levels, it's about doing a better job of diverting more garbage into recycling and green waste," said Mayor Greg Moore at the time.
The city forecasted reduced waste disposal costs of between $35,000 to $45,000 per year, and reduced fuel and maintenance costs for the city truck fleet of $73,000 per year.
Port Moody boosted waste diversion rates, and related expenses after de-privatizing its waste services in 2009.
In 2010, it diverted 63 per cent of household waste away from the landfill, thanks to the introduction of alternate week garbage collection, food scraps recycling and financial incentives for the use of smaller garbage carts.
Political energy
District energy is another way municipalities can reduce greenhouse gas emissions and costs.
In 2010, Vancouver became the first municipality in North America to recover heat from city sewers. The hot water that courses through sewers every day (in the morning when the city showers, sewer water can reach 22 degrees Celsius) is a huge amount of energy that is typically wasted.
The Southeast False Creek Neighbourhood Energy Utility captures this heat and uses it for hot water and space heating within a 12-block radius.
The utility was built with $9.5-million grant from a federal gasoline-tax fund, administered through the Union of B.C. Municipalities. The city contributed $15 million up front and borrowed another $5 million from the Federation of Canadian Municipalities. Residents in the Southeast False Creek buildings will pay the same as they would if they were using a conventional electric heating system, and the city will pocket the difference, recovering the capital costs in 25 years.
District energy systems or electric utilities are feasible for much smaller municipalities as well. In 2009, the District of Lake Country built a turbine to capture energy from water coursing through its existing waterworks infrastructure. Lake Country is now selling about 3,900 megawatt-hours of electricity per year to BC Hydro, generating $367,745 per year (of which its 11,000 residents receive a dividend.)
This project also got $2.8 million from the federal gas tax fund, and the ecoEnergy for Renewable Power initiative, and a $500,000 low-interest loan and $30,000 grant from the Federation of Canadian Municipalities Green Municipal Fund.
Limited by 'archaic' powers to tax
While community energy generation is something that former Vancouver mayor and B.C. premier Mike Harcourt has advocated strongly for, he warns against viewing them as revenue generators or a financial fix for municipalities.
"They're good ideas, if done appropriately," he says, "if you're looking at them as a revenue generation source, instead of as a way to bring about a more sustainable city, or reduce energy costs for your citizens, you're going to be disappointed."
Generally, he says, election arguments about how to cut costs or boost revenues are "wrongheaded."
"People are missing the point," Harcourt says. "We can't, in the 21st century, provide the service required in cities off the property tax. People get squeezed into the wrong questions about whether to chop here or chop there."
Harcourt speaks of a systemic problem in the "archaic" way Canada finances municipalities, which receive only eight per cent of all tax revenue collected in the country.
"You can't built the very extensive and expensive rapid transit, or finance the large water purification or sewage treatment or other large capital projects on your own," he says.
"Municipalities are pretty much providing the bread and butter services as it is. You can cut library hours, you can decrease police services, you can close fire halls, but do people really want that?"