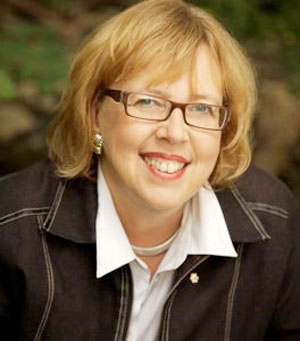 If ethics in federal politics are going to be an issue for voters anywhere in Canada in the May 2 election, it should be in Saanich-Gulf Islands, the B.C. riding where the Green Party's leader Elizabeth May hopes to knock off Conservative cabinet minister Gary Lunn.
Lunn has held the riding since 1997 for the Reform, Alliance and Conservative parties. In 2008 he beat Liberal Party candidate and environmental activist Briony Penn by fewer than 2,700 votes in a close fight that raised questions of whether it was a fair win.
The lingering odour has never been cleared despite complaints to Elections Canada and questions in the House of Commons.
"There's a lot of concern about the number of what generally gets referred to as dirty tricks in the 2008 election," said May, who looked at the matter while researching her book Losing Confidence about the threats to Canadian democracy. "Saanich-Gulf Islands appeared to be the riding in Canada that had the highest percentage of dirty tricks."
Penn, in an interview, sounds like she's still recovering. "I just felt like I was brutalized for two years," she said. "There's huge deterrence to running when you're up against an oil patch that's merciless, that will do anything to win."
As one Liberal Party official put it in a recent email, "The irregularities are certainly on Elections Canada's radar and they've chosen not to pursue them further. I don't feel like justice was served on the phone call issue or the third party business."
Strange calls
On the eve of the election, automated phone calls to people in the riding encouraged them to support the NDP candidate, Julian West. The calls went out even though West had withdrawn 20 days earlier. He'd dropped out too late to have his name removed from the ballot, and 3,700 people voted for him.
Recipients said the calls appeared to be coming from the NDP riding association president's phone, but that official insisted they had nothing to do with him or the party. A Telus spokesperson said it is possible to "spoof" calls, obscuring where they come from. The practice is legal in Canada and there was nothing the company could do, he said.
Elections Canada said its investigator "found no one who had actually been influenced in their vote because of the purported telephone call, nor was he able to identify the source or the person or persons who actually made the calls."
A representative of Lunn's campaign said at the time they weren't responsible for the calls.
The federal election regulator did keep a file open on dubious third-party advertising in the riding, but has yet to act on it. Lunn's campaign had spent close to the legal limit of roughly $90,000 during the election period, while five registered third-party advertisers spent another $15,000 to endorse him.
Third party connections
Those advertisers, however, appeared close to Lunn's team, The Tyee reported at the time.
Four of the groups shared a financial agent and were registered out of the office of Bruce Hallsor, a lawyer who was at the time vice president of the Saanich-Gulf Islands riding association for the Conservatives. Hallsor is also a former Canadian Alliance Party candidate, a long time Conservative organizer federally, a provincial Liberal and an advocate for proportional representation.
One of the groups, Citizens Against Higher Taxes, said they bought signs from Lunn's campaign co-manager, Byng Giraud.
Another was registered under the name of Patricia Trottier, whose husband is Gwyn Morgan, the former president and CEO of EnCana Corporation and a former fundraiser for the Canadian Alliance and Conservative parties.
Penn said her campaign workers saw people from Lunn's team with a pick-up truck carrying signs from one of the supposed third-party groups. "It couldn't have been more obvious," she said. "It's breaking the law and yet there's no recourse... There's no following up and enforcing the law."
That failure to act will just make people more cynical about elections and politicians, she said. "What's the logical conclusion of this? It's scary. This is how democracy is eroded."
When the NDP raised questions about the matter in the House of Commons, Conservative MP James Moore insisted, "The member involved has always respected the campaign finance laws in this country in the past and always will in the future."
The NDP MP who asked the question, Bill Siksay, observed in an interview, "It seems to be an attempt to manipulate the election law in terms of the amount of money that can be spent on a campaign... It sure doesn't seem right."
Calls to Lunn's campaign office seeking comment for this story went unreturned.
Greens on watch for funny stuff: May
In the absence of a full investigation, it is hard to say for certain who was behind the dirty tricks in Saanich-Gulf Islands, May said. "It's clear who benefitted from them, but it's a long way from saying who committed them," she said.
The people working on her team are watching Lunn's campaign closely and are ready to cry foul if necessary, she said.
Early in the campaign there were concerns that a taxpayer-funded mail out from Lunn arrived in mailboxes in the riding after the election was called, but Lunn said they were mailed before the writ was dropped, so there was little the Greens could do, she said.
Meanwhile, she said she's focussed on running a clean campaign and she believes she can win.
Polls have put her within a couple per cent of Lunn, and there are voters she'll draw who Penn couldn't last time, she said. The Greens chose the riding for May to run in after polling data showed it was one where people were most likely to elect her.
On April 26 the party released a poll taken mid-campaign that showed support for May at 45 per cent, ahead of Lunn at 38 per cent. The Liberal and NDP candidates, Renee Hetherington and Edith Loring-Kuhanga, were tied at nine per cent.
Oracle Poll Research conducted the poll of 389 people in the riding on April 18 to 19. The margin of error was plus or minus 4.9 per cent, 19 times out of 20.
In the 2008 election, Lunn's share of the vote was 43.4 per cent.
Ruthlessness rewarded?
"There's quite a lot of Conservatives who've decided they're going to send me to Ottawa and see if I can make a difference," said May.
Many conservative voters are frustrated with a party that used to say it stood for ethics in politics but seems to have adopted a "culture of win at any cost" where ruthlessness may trump restraint, she said.
Adding to that impression is the fact four key Tories, including two sitting senators, were charged in February for "wilfully" exceeding campaign spending limits as part of the "in and out" scheme in the 2006 election. Party officials are alleged to have improperly reported the expenses of 67 Conservative candidates, allowing the party to exceed the national advertising spending limit and to claim taxpayer-funded pay back for expenses that had never actually been incurred.
And for those thinking such dirty tricks couldn't happen again, Liberal candidate Joe Volpe said in the middle of this campaign his supporters were getting harassing calls in his Toronto riding from a North Dakota phone number. A Volpe campaign worker reportedly swore an affidavit saying a caller admitted to working for the Conservatives, but the party has said they knew nothing about the calls and weren't behind them.
That leaves candidates like May who are in tight races against Conservatives wondering what to expect. "You can't prepare for something that might have been never done in the last campaign," May said. "All you can do is do your best to stay on the high road yourself."