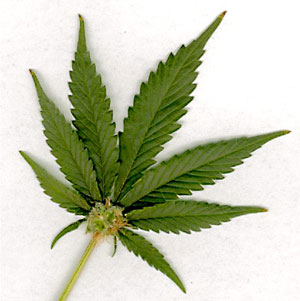 Imagine that you have a painful, debilitating medical or psychological condition. You and your doctor agree that a certain medicine is the best available treatment. Now imagine that, rather than taking your doctor's note into the nearest drug store and waiting a few minutes while the pleasant young person behind the counter fills your prescription, you have to send off forms to Ottawa and wait as long as eight to 10 months before you can get your medicine. In the meantime, if you find a way to access what you need in a less formal way, you live every day with the prospect of armed men in body armor breaking into your home and arresting you.
For many Canadians who could benefit from judicious access to medical marijuana, the scenario sketched out above isn't a thought experiment or a late-night horror movie. It is their reality every day as they live under Canada's current legal regime for medical marijuana use, a regime that critics say is unconstitutional, unnecessarily cumbersome, and dangerous for seriously ill patients.
Dori Dempster is one of those patients. Suffering from post-traumatic stress syndrome, chronic pain, anxiety and depression, the Vancouver woman has been licensed to use medical marijuana legally since 2005. However, her license (which the government will only issue one year at a time) expired on July 25, and she has still not received a new one, she told The Tyee. Because of the delay, she has effectively seen her medicinal use of cannabis re-criminalized by the long wait for renewal. Her husband, also a licensed medical marijuana user with a permit that expired on July 25, finally received his renewal recently, 158 days after submitting his application to Health Canada.
Dempster's personal experience with medical cannabis and the daunting difficulties that surround accessing it have turned her into an activist. She now manages the Vancouver Medicinal Cannabis Dispensary and its two local outlets.
A million possible patients?
The stories Dempster tells are typical of many across Canada, according to Jacob Hunter, policy director for the Beyond Prohibition Foundation. He says that far too many Canadians who could benefit from using medical marijuana are being delayed, discouraged and, in some cases, driven into the black market to obtain the only medicine that can relieve their symptoms.
"Up to a million Canadians, it has been estimated in the Canadian Addiction Survey, could benefit from using medical marijuana," Hunter told The Tyee. "This isn't just giggling hippies looking to get stoned. These are people with painful conditions, many of them older patients. They are too often subject to delays and harassment."
Many doctors hesitant to prescribe
"A huge number of doctors here in Vancouver refuse to sign the medical declaration form that patients need to access the government program," continued Hunter. "I have been told repeatedly by physicians that the Canadian Medical Protective Association has been warning doctors not to sign the declaration forms, saying that to do so puts a doctor at risk for higher insurance premiums, liability for court action, and, in the case of doctors working here on visa from overseas, of losing their work permit here in Canada."
The Canadian Medical Protective Association describes itself on its website in these words:
"For over a century, the CMPA has demonstrated its commitment to protecting the professional integrity of its members. Members can contact the CMPA for advice on a broad range of medico-legal issues arising from their professional work in Canada. They receive the benefit of advice from people who understand their situation -- experienced medical officers who are physicians with clinical practice backgrounds in various practices and specialties. These medical officers are available to provide advice and, when warranted, arrange further legal assistance for matters arising from a member's professional work."
The CMPA, contacted by phone and email, did not respond directly to questions about whether it was discouraging member physicians from signing declaration forms for their patients. However, Chris Becker, a policy analyst with CMPA did direct The Tyee to his organization's website and a document for physicians that reads in part: "The CMPA recommends physicians who complete the medical declaration ask the applicant to sign the CMPA's release from liability form. Physicians may want to keep copies of this form on hand for future use."
Becker also directed The Tyee to another section of the CMPA website that deals with the medical marijuana physician's declaration form that says "Physicians are not obliged to complete a Medical Declaration if they feel it is medically inappropriate. If a physician chooses to complete a Medical Declaration, it is important to be aware of the risks and to communicate openly with the patient."
Compassion club raids
Hunter said that one person he knew had been to 43 different Lower Mainland doctors looking for one who would endorse his access to medical marijuana, all to no avail. He noted that illegal "compassion clubs" take up the slack created by the federal system's delays and obstructions and offer patients a better choice of varieties of cannabis so they can tailor their medicine to their distinctive needs.
"The federal system for medical cannabis isn't adequate to the needs of Canadians, and in some jurisdictions the formally illegal compassion clubs are under police attack," Hunter said. "In Quebec the only three publicly operating compassion clubs were raided this summer. In Ontario, two clubs were raided this year, one of them twice. Lots of people are fearful across Canada that more raids are on the way."
Kirk Tousaw, a prominent B.C. criminal defense lawyer and executive director of the Beyond Prohibition Foundation told The Tyee that Canada's federal program for access to medical marijuana is "desperately in need of reform." He said that the program, now nearly a decade old, had been forced upon the government by a crucial decision in the Ontario Court of Appeal, R v Parker in 2000.
"After Parker, the government was looking down the barrel of a gun, forced to create a regime that would meet the Charter objections cited by the Ontario court," he said. "The program was deeply flawed from its inception, and has not been significantly improved over the decade, despite several decisions that have called for remedies to the Charter breaches still in place."
Wait time up to eight months
"The system is overburdened," Tousaw said. "It used to take eight weeks for applications to be processed, but now I've had people waiting as long as eight months. The government says on its Health Canada website that it is trying to get the wait time back down to eight weeks, but even that is far too long to wait for needed medicine. If the doctor gives you a prescription for Oxycontin, you can get it filled today. Why should marijuana be any different?"
Tousaw said that the Ministry of Health has stopped updating its website's report on how many Canadians have qualified to access medical marijuana, but his best estimate is that approximately 10,000 licenses have been issued.
The Health Canada website on medical marijuana sternly cautions its readers that cannabis is still illegal in Canada, and reaffirms that the government does not approve of any move toward general legalization, warning:
"Marihuana for medical use should not be confused with the movement to legalize marihuana for general consumption. Health Canada does not advocate the legalization of marihuana. Marihuana remains an illegal and controlled substance, similar to other controlled products. Unlawful possession is a criminal offence."
It does note, however, that medical cannabis licensing is available for patients suffering from MS, arthritis, spinal cord injury and disease, cancer, epilepsy and HIV AIDS. Licensed users can buy supplies or seeds from the government-contracted underground grow-op in Flin Flon, Manitoba, Prairie Plant Systems.
The PPS cannabis is all grown from one strain of cannabis sativa, which is a sore point for many critics, who argue that different strains of both cannabis sativa and cannabis indica have different medicinal properties. A more humane medical marijuana system, they argue, would allow patients to grow their own from different seed lines or access an array of cannabis products made from different strains.
And so the debate goes on, with thousands of Canadians doing without medicine they need, with law and order advocates uncomfortable with the minimal access to medical marijuana available under the current jerry-rigged system, and with medical pot proponents arguing for much wider access through private growers and compassion clubs like the one where Dori Dempster works in Vancouver. Meanwhile, Dempster, like many others, is still waiting for her license to be renewed.
[Editor's note: Jacob Hunter and Kirk Tousaw sit on the board of the BC Civil Liberties Association with Tom Sandborn.]