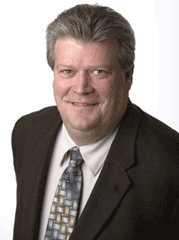 Lawyers with the British Columbia Public Interest Advocacy Centre are criticizing the Housing and Social Development Ministry's attempt to take welfare recipients to court to collect money for overpayments and are asking the ministry to give them what they need to help people.
In late May the minister responsible, Rich Coleman, said the ministry had filed 317 cases in small claims court seeking repayments. Some of the cases involved fraud, while others may have filed incorrect information that resulted in overpayments, he said at the time.
Lawyers working for BCPIAC say the government's overpayment cases often fall apart under legal scrutiny, and yet it insists on attacking people who are little able to defend themselves. It does so in a climate where legal aid has been cut for people living in poverty. And in this case it didn't bother to contact groups like BCPIAC that often advocate for welfare recipients.
BCPIAC has now been able to review six of the claims and found them to be "cookie cutter" in their wording, a June 11 letter to Coleman from lawyers Sarah Khan, Ros Salvador and Eugene Kung said.
"The claims give zero information about the underlying facts upon which the overpayment allegation is based, whether due to ministry error, MHSD assuming a dependency relationship, or other reasons."
Repayment agreements dropped
Most disturbingly, the letter said, the claims they've seen all rely on allegations that the defendants signed repayment agreements with the ministry and failed to meet them, even though the government stopped requiring such agreements and its now government policy not to take them for overpayments.
"MHSD's taking of repayment agreements for overpayments was an unfair, oppressive, and coercive practice," BCPIAC's lawyers wrote. "Clients were often threatened that they would be cut off assistance if they did not sign, and usually did not receive legal advice prior to signing."
The ministry should not be using such agreements as the basis for collecting alleged overpayments, they said.
Coleman was unavailable by publication time and ministry officials did not immediately have a response to the issues raised in BCPIAC's letter.
"They themselves stopped taking repayment agreements because of problems related to repayment agreements," said BCPIAC's Khan in a phone interview.
Since 2001 BCPIAC has represented dozens and dozens of clients accused of receiving welfare overpayments, said Khan. "In almost all those cases the debt's been either cancelled or reduced dramatically," she said.
"Unfortunately it's not that hard to find problems with MHSD's reasoning."
Over the years, she figured, BCPIAC has succeeded in having well over $1 million in alleged overpayments cancelled.
Legal aid lacking
In the latest flurry of cases, however, the ministry has made it difficult for defendants to get legal help. Despite BCPIAC's track record and relationship with the ministry, the government failed to notify the agency about the claims it was filing.
"Consequently, we have not had the opportunity to develop a coordinated response to the government's attack against people living in poverty," the lawyers wrote in their letter. "Specifically, we have not had the opportunity to coordinate with MHSD and legal, advocacy, and funding organizations to attempt to organize information, legal representation, or advocacy assistance for the individuals MHSD has initiated litigation against."
Adding to the problem is the fact there hasn't been legal aid funding for poverty law since 2002, thanks to provincial government cuts, and the LawLine legal advice service closed in March, 2010, the letter said.
"There's no state-funded legal representation anymore," said Khan.
And many of the people affected by the ministry's claims are among the least able to defend themselves, the letter said. "Many current and former recipients of assistance from MHSD have barriers to comprehending and effectively responding to legal proceedings, including poverty, disabilities, literacy, and language barriers. Many defendants may, for instance, not know or be able to articulate the legal implications of an agreement signed under duress."
Imbalance of power
The BCPIAC lawyers added, "In our view, MHSD's pursuit of legal action against individuals who do not have representation capitalizes on the imbalance of power to force individuals to pay money to the government that they may well not owe."
BCPIAC requested the ministry's help to develop a strategy to provide people who are being sued by the ministry with information and help them find legal assistance.
BCPIAC and other organizations doing similar work, such as the Community Legal Assistance Society and poverty advocacy groups, won't be able to represent everyone but they can at least provide them with information "so people have something rather than nothing" when they appear in court, said Khan.
Khan said they are yet to hear back from the ministry. "We want to have a good working relationship with the minister and his staff," she said. "We were pretty upset by this."
In May the New Democratic Party's Nicholas Simons called the cases "poor bashing" and MHSD critic Shane Simpson said the government would spend more money on the cases than it could ever hope to recoup.