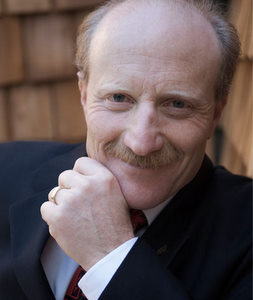 Since 2007, five different lobbyists have registered to represent the interests of the Resort Municipality of Whistler to the provincial government in Victoria, including several files related to the 2010 Winter Olympic and Paralympic Games.
That puts Whistler at the forefront of a trend that has seen lobbyists register on behalf of 22 cities, villages and districts across British Columbia in recent years -- taking an approach normally associated with businesses or industry groups, not junior levels of government.
The trend -- which got minor exposure when Ken Dobell, former deputy minister to the premier, failed to register his lobbying activities for Vancouver -- has some observers worried provincial decisions may favour communities that spend tax dollars hiring insiders who know their way through Victoria's political channels, instead of those who most need the help.
"A number of them have done it," said Robert Hobson, the president of the Union of B.C. Municipalities. "I think it's largely an effort to steer various kinds of grants to local communities."
Municipalities do need to work with senior levels of government and be sophisticated about it, he said. In Kelowna, for example, where he is a councillor, the city employs someone to keep track of what grants and funding opportunities are available.
But working political channels in Victoria or Ottawa is another matter, he said, and could lead to inequities between different communities. "Not everybody has the resources to have people to pursue that, unfortunately."
Nor do taxpayers want their money used that way, he said. "I think we should work through established channels."
Technical work
Cindy Burton registered in 2007 and 2008 to talk to the province about the "Olympics and alternative energy" for Whistler.
Burton is a partner in the Progressive Group, the company that's been in the news due to allegations about partner and Liberal insider Patrick Kinsella's connection to the BC Rail case. She's also the president of the Vancouver-False Creek Liberal riding association where Mary McNeil, now the minister of state responsible for the Olympics, was elected in May and is a Liberal party donor.
Lawyer Donald Lidstone also registered as a provincial lobbyist to talk with the province on Whistler's behalf. Topics, according to the registry, include the development of the Athletes' Village and Olympic finances.
Patricia Kendall registered for her work getting Athletes' Village covenants written into law, Michael Quattrocchi on allowing the municipality to borrow money to build the village and Stephanie James on a matter related to a parking lot for day skiers.
Whistler Mayor Ken Melamed said he first learned about the province's list of lobbyists after The Tyee called the resort's media contact with questions. "Neither of us had ever seen it before," he said.
Most of the people representing Whistler were lawyers involved in getting the province to change rules about how the resort could develop 300 acres the province had provided for resident housing, he said. Whistler needed a change to allow 10 percent of the housing to be sold as market housing to help fund the project, he said.
"It's not lobbying," said Melamed. "It's just technical work."
$68,000 contract
The one person Whistler hired that he would consider a lobbyist was Burton, Melamed said. "Cindy Burton is a lobbyist in a more classic sense."
In that case Whistler was trying to get B.C. Transit to serve the resort using buses powered with natural gas. "We had a dream," Melamed said. "When you're trying to lead into a new area that's not yet tested, it requires a little push to get over the line."
So Whistler hired Burton on retainer for less than a year at a cost of $68,000.
Melamed said he couldn't recall whether he'd said publicly that the resort was hiring a lobbyist, but did remember telling the community they would do all they could in Victoria to make it happen. "We thought the investment to benefit the environment was worth it."
Melamed noted that provincial cabinet ministers don't directly make decisions for B.C. Transit, but said it still seemed the way to go. "They have influence. They know people. Other municipalities do that and there's a pretty good return on investment."
And why not just contact the politicians directly? "The ministers are very time constrained."
It was a concept that came from big American cities, Melamed said. "I guess that's where we got the idea."
Lobbying effort dropped
In Whistler's case, Melamed calls Burton's lobbying effort "successful" but acknowledged the resort didn't get what it wanted. "We didn't get the natural gas busses," he said.
B.C. Transit was already working towards providing hydrogen-powered buses -- a part of the plan to create a hydrogen highway between B.C. and California. "B.C. Transit thought using two new technologies was too much to do at one time."
The council and the transit authority decided it might make sense in the future, he said, but reached no firm agreement. "We agreed now was not the right time to do it," said Melamed. "We agreed to stop the lobbying effort."
The mayor does not, however, regret spending the money on Burton. "Whether we like the system or not, at some level it is what it is," he said. People in the community have ideas about what they'd like to see happen, he said. "Our job as elected officials is to try and deliver on those requests."
Melamed said Whistler would hire a lobbyist again, but it is not something the resort plans to make a habit. "Currently we have nobody I would classify as a pure lobbyist."
Sophisticated engagement
The six people registered to represent the greatest number of local governments as lobbyists are John Moonen, William Buholzer, Sukhbir Manhas, Kimanda Jarzebiak, Lidstone and Quattrocchi. The Tyee tried to reach all of them, but each was either unavailable or did not return calls.
Hiring lobbyists is a way for small municipalities to get the kind of help a city like Vancouver would have on staff, said one lobbyist who spoke on condition of anonymity. In July, Vancouver hired 2009 B.C. Liberal candidate Robin Adair as its manager for intergovernmental relations and strategic partnerships.
"Smaller municipalities still require the expertise to engage the government in a sophisticated way," said the anonymous lobbyist. Consultants can provide strategic advice and knowledge about how to pursue what the clients want, he said. "Access is not always what people are looking for."
Local governments with lobbyists registered include Castlegar, Chilliwack, Colwood, Dawson Creek, Fort St. John, Keremeous, Nanaimo, New Westminster, North Vancouver, Vancouver, Vernon, Kent, Kitimat, Sicamous, Squamish and West Vancouver. At least seven First Nations also have registered lobbyists, as do several regional districts.
In some cases the explanation may be lawyers deciding their activities fit the province's definition of 'lobbyist' and registering to be on the safe side.
For example, Lidstone and two other lawyers are registered on Chilliwack's behalf -- but it's news to Peter Monteith, Chilliwack's chief administrative officer, that the city has lobbyists working for it. "We've never hired anybody as a lobbyist as far as I know," he said. "They might be lobbyists, but we've never used them in that function."
Lidstone, in particular, is valued for his legal knowledge, he said. "Heck, Donald helped the government write the community charter."
Political connections
In other cases, however, lobbyists may be hired as much for whom they know as what they know.
The website for John Moonen & Associates Ltd. describes the company as a "BC-based government relations, communications and public affairs firm."
The site describes Moonen as a lawyer, former executive for Jim Pattison and provincial civil servant. It fails to mention Moonen's involvement in federal Liberal politics or that he and his company gave over $16,000 to the B.C. Liberal party between 2005 and 2008, according to the province's donation database.
"The professionals at John Moonen & Associates have helped shape a wide variety of public policies and programs at all three levels of government," the site says. "We can ensure your voice is heard when government decisions are made that affect your business, your organization or your industry."
Moonen has registered to lobby the province for Fort St. John, Nanaimo, North Vancouver, Kitimat and Squamish. Topics range from taxation policies and economic development to seeking funding.
Typical lobbyist rates are reportedly between $200 and $300 an hour.
Minister unaware
As the community and rural development minister, Bill Bennett is largely responsible for how the province relates to local governments.
"I'm not aware of that and I can't think of any lobbyists who've been in to see me," said Bennett, who Premier Gordon Campbell appointed in June. "As far as I'm concerned we're the most accessible government in the history of the province and most local government people will tell you that who've been around for awhile."
Local representatives and provincial ministers will have many meetings at the UBCM convention at the end of September, he said, and there is regular contact the rest of the year as well, both in Victoria and in communities around the province.
"I met recently with the mayors of Kelowna, Vernon, Penticton, Cranbrook, Radium, Sparwood and Fernie -- and none of them had lobbyists," he said. "They all have my cell number. They know how to get ahold of me. They know how to get ahold of my staff. I don't even know if what you're saying is accurate. It's the first I've heard."
Whistler's Melamed, by the way, said he does not have Bennett's cell phone number, but he did speak with his local MLA Joan McIntyre many times and took the bus issue up with then transportation minister Kevin Falcon. "You don't need to have a lobbyist to talk to ministers or their assistants. This government has been very accessible. We decided to go one extra step in this one case."
'Sleeper issue'
But the New Democratic Party's critic on community and rural development, Scott Fraser, said several mayors and councillors have raised concerns with him about the trend towards hiring lobbyists. "It's been an issue that's been raised," he said. "I believe it's an issue that's going to be raised at the UBCM next week. A number of communities have brought that issue forward and I think rightly so."
It's a sensitive issue, he said, and one people are still keeping quiet but that he predicts will be a "sleeper issue" at the convention. "All these mayors have to work together and different communities have different resources in the form of lobbyists."
And that means there's a risk funding will be doled out unfairly, he said. "The concern for me as the critic is there's potential for resources to be delivered based not on the needs of individual communities but based on the resources they have to lobby or maybe an inside track they have with the government politically. That is an issue."
At a time when the government is looking for ways to slow the flow of money, the competition for funding is fierce. "The meagre resources that we see available at this point in time should go where they are most needed," Fraser said. "There's the spectre that might not happen if there's undue influence."
It's one more reason why the government needs to re-work its Lobbyist Registration Act to close the loopholes that allow some lobbyists to avoid registering, he said. "Lobbyists are a reality -- however, the public has a right to know if decisions are being made because of undue influence from lobbyists because of maybe their personal relationships, political affiliations or whatever."
"The resources of the province are public resources and they should be going to address the needs that are the most critical in the province," he said. It should not, he added, be a matter of who can afford the best-connected lobbyist.