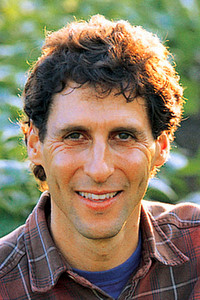 As the ecological, social and moral costs of our industrial food system add up, it is apparent that a global crisis is looming. Some would even go so far as to say that we are on the brink of "a global food catastrophe which will be more crippling than anything the world has ever seen."
Blame is often placed on urban areas for this catastrophe, and it is easy for a regular city-dweller to feel hopeless when faced with rising costs and a lack of sustainable food options at the grocery store. However, there are a few brave souls who refuse to give in to despair -- saying instead that urban communities can be key parts of the solution. Acclaimed author and farmer Michael Ableman is one of them.
Ableman, who currently farms at the Foxglove Farm on Salt Spring Island, is a recognized practitioner of sustainable agriculture. He has written several books on food, culture and worldwide sustainability -- including the popular novel Fields of Plenty.
By working with low-income communities throughout the world, Ableman's work as an educator and consultant has helped to inspire numerous projects and initiatives. Ableman's experiences prove that local communities can provide healthy, fresh food for their residents that is based on collective sharing and learning -- on regional and urban farms, in gardens, in kitchens and at dining room tables.
An event about urban food-based solutions
This October, Vancouver Coastal Health, The Edible Garden Project and North Shore Neighbourhood House will host a special night with Mr. Ableman. Through photographs and inspiring excerpts from his new book Feeding the Future: Stories and Images from Ancient Traditions to the New Frontiers of Food and Agriculture, Mr. Ableman will provide us with ideas for how we, as urban residents, can participate in positive food-based solutions.
"This event is very timely," says Heather Johnstone of the Edible Garden Project. "The residents I work with are feeling a sense of hopelessness as we become more aware of how most our food is being produced –- and of how little control we have over the food system. We are all looking for ways to take meaningful action in our lives."
Ableman's optimism about the future is rooted in his belief that the health of a nation is inextricably tied to the health of its agriculture. That agriculture is "in the process of being reinvented by the farmers Michael Ableman introduces us to... hearing these pioneers in conversation with one of their own is exhilarating," says Michael Pollan, the author of The Omnivore's Dilemma.
This event, entitled "Feeding the Future: Stories and Images from Ancient Traditions to the New Frontier," will happen at the Centennial Theatre in North Vancouver on Wed. Oct. 21st at 7:30 p.m.
Tickets are $10 and are available at the Centennial Theatre box office. You can call 604-985-4484 or visit the Centennial Theatre website to buy them.
Short on cash but want to attend? The Tyee has 5 pairs of tickets to give away.
How to enter
Send an e-mail here with subject line "Michael Ableman" before 4 p.m. on Friday, Oct. 2nd.
Please put your name and phone number in the e-mail as well; we will contact the winner by both phone and e-mail to ensure expedient ticket pick-up.
Entrants will also be signed up for our free weekly e-newsletter. Don't worry -- the Tyee never rents, sells or shares its information and you are welcome to opt out at any time. For more info read our privacy policy.
To learn more about this event, go to www.ediblegardenproject.com.