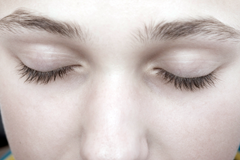 The provincial government this week lost its bid in the British Columbia Supreme Court to quash a constitutional challenge to Victoria's anti-camping bylaws, but not before it became clear much of the case will revolve around whether the choices homeless people make are voluntary or involuntary.
A loss in the case, which is scheduled for five days of trial in June, would set a precedent that could see homeless people free to set up tents across B.C. and the rest of Canada.
"We're very, very pleased," said Catherine Boies Parker, a lawyer representing the campers. Justice Victoria Gray made the right decision, she said. "We think the court made it clear we have a serious constitutional issue."
The case stems from an October 2005 City of Victoria injunction against people who were camping in Cridge Park, a city-owned property a block away from the provincial legislature. Lawyers for the campers challenged the injunction, arguing people had no choice but to camp when there were only 170 shelter beds for a homeless population of 1,200 or more.
It's unconstitutional, they argued, to prosecute people for failing to follow laws they cannot comply with.
Since the case involves constitutional questions, both the federal and provincial governments were given the opportunity to intervene. The federal government declined, but the province got involved in September 2007. The province will remain involved as the case goes to trial, confirmed Veronica Jackson, a lawyer representing the provincial Attorney General's Ministry.
Choice of shelter
During Jackson's closing remarks on the second day of the hearing, she spoke about the difference between voluntary and involuntary actions. "It's acknowledged at some point a body falls asleep," said Jackson. "It's involuntary. You are not making a choice."
Since sleeping is involuntary, it is protected by Canada's Charter of Rights and Freedoms, she said, and people have a right to sleep outside. It would therefore be allowed under the city's bylaws, and in fact the city did change its bylaws last year to allow sleeping in public.
"While it may be the case for sleeping," Jackson continued, "That's not the same for having shelter."
Having shelter is something people can control, she said. "I'm suggesting it's not on the same footing as 'involuntary' because involuntary is something you can't control." They are making a choice to erect tents, she said, and that should not be protected under the charter.
"There is no, in this case, government legislated, and certainly not a constitutional, right to shelter," she said.
Right to wake
"It has to be the right to fall asleep and wake up," said Boies Parker outside court. If people have the right to sleep outside, she said, surely they also have the right to protect themselves from the elements while they do it. "Taking care to make sure after you go to sleep, you wake up, don't freeze to death, that's voluntary?"
The city's current policy is that people are allowed a waterproof sleeping bag or a tarpaulin, but not a tent. It is unclear, however, whether police are following the policy. "We're not really sure what's allowed and what isn't allowed," said Boies Parker. The policy needs to be spelled out in the city's bylaws, she added, not left up to the police.
And if setting up a tent is a choice, would the province not argue that people are also choosing to be in the park? Or even to be homeless?
Asked on March 5 about the government's position, Attorney General Wally Oppal said, "I don't know enough about the case." He needed time to review it, he said. "Call me." But the following day he was unavailable.
The minister responsible for housing, Rich Coleman, was also unfamiliar with the case. "I really don't have an opinion," he said. "I'd have to read it."
So, in his view, is being homeless voluntary? "A person can decide where they live," he said. "It's a free country." He added, "We don't force people into shelters." A community court might tell someone where to sleep, but in general the government does not. "We don't say you have to go anywhere."
'Where you lay your head is home'
Asked if homelessness is a choice, a man who goes by Ancient and who has been in court observing the case, said, "For some." It is for him, he said, but for many it is not. He also pointed out, "Technically it should be called houselessness, not homelessness, because wherever you lay your head is your home."
"No, no one's homeless by choice," said David Arthur Johnston, a man who has been in and out of court and jail the last few years as he's tested the city's bylaws by sleeping on public property. (There will be a screening of a film about his fight and discussion of the charter challenge at 12 noon on March 14 at the Our Place drop-in centre at 713 Johnson Street in Victoria.)
A Victoria activist who has at times been homeless in the past two years, Rose Henry said, "No. For over 50 per cent of the people, it's not by choice."
There are many factors that affect homelessness that are outside an individual's control, she said, such as housing programs being cut, landowners hiking rents or banks increasing mortgages. People who are aboriginal are overrepresented on the streets, she said. "We're not by choice," she said. "They're forcing us out into a world that's not friendly."
That echoes comments Boies Parker made in court. People are homeless at least in part because of membership in groups protected under the charter, she said. "There is a really disproportionate impact on homeless people from this bylaw," she said. That group includes many people with disabilities and mental illness, and Aboriginals, who are explicitly protected by the charter. "This isn't a happenstance.... There's a linkage among these groups."
Positive obligations
In her ruling that the case may proceed, Justice Gray noted the Charter of Rights and Freedoms may soon be used to require governments to provide for citizens' basic needs.
Summarizing government lawyer Jackson's arguments, Gray said, "She argued there's no obligation on a state to provide anything to anyone."
However, Section 7 of the charter says, "Everyone has the right to life, liberty and security of the person, and the right not to be deprived thereof except in accordance with the principles of fundamental justice."
"The full extent of Section 7 has not yet been determined," said Gray. She referred to a ruling by Canadian Supreme Court Chief Justice Beverley McLachlin that said one day the section may be interpreted to include "positive obligations."
Related Tyee stories: