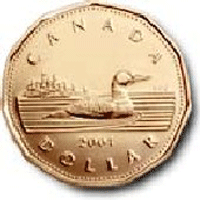 Standing on the street outside a dollar store in downtown Victoria, Arun Kumar does a quick calculation. If someone works full-time at $8 an hour, B.C.'s minimum wage, they would make $1,280 every four weeks. A bachelor apartment goes for about $650 a month, he says, and would consume half the person's money. Then there's hydro, cable, heating, phone, transportation and food.
"It's very hard to survive [for] the people," he says. "What are you going to save? You can't save anything."
He owns a janitorial company and pays employees more than $12 an hour, so they can enjoy a decent quality of life. The economy is good right now, he says, so employers should be able to afford to pay people slightly better and absorb a hike in the minimum wage. "You increase the minimum wage, everyone will live happily."
On April 18, NDP leader and Victoria-Beacon Hill MLA Carole James introduced a private member's bill that would have increased the minimum wage to $10 an hour, then have it rise each year with the consumer price index. The move is in line with a B.C. Federation of Labour campaign to raise the minimum wage and scrap the $6 an hour training wage. Some 30 municipalities have passed motions supporting a raise.
James's bill also would have reduced taxes for small businesses from 4.5 per cent to 3.5 per cent, presumably to help them cover increased labour costs.
Private members' bills normally die without government support, as did this one after it was given second reading in the legislature on Oct. 22.
James issued a statement saying, "It's appalling that the B.C. Liberals won't debate a bill that will give B.C.'s lowest paid workers their first raise in six years. And it's unacceptable that while our minimum wage earners struggle to make ends meet, Premier Campbell has given himself a 54 per cent pay increase."
In an interview, James says the bill brought attention to the issue and made it clear where the government stands. "This government just wants to avoid having discussion around the issue," she says.
The speaker ruled the bill out of order because it would have had financial implications for the government without allowing any debate. Says James, "They said it was a courtesy to allow me to speak to the bill."
Labour minister says 'no'
"We don't have any plans to change the minimum wage," says Olga Illich, the labour minister and the MLA for Richmond Centre. "We don't think it needs to be changed and we think it would be harmful to do that. Every time you start raising the minimum wage you start to lose jobs exactly in the low wage sector."
She cites an Ontario study by University of Toronto professor Morley Gunderson that warned in March that between 90,000 and 180,000 jobs could be lost if Ontario increased its minimum wage by 25 per cent all at once. It led Premier Dalton McGuinty to announce he would phase in an increase from the current $8 an hour, raising it 75 cents a year until it reaches $10.25 in 2010.
In B.C., Illich is using the study to justify keeping the minimum wage parked at $8. "We think our job strategy is working and we're not inclined to be messing with it at the moment," she says. "We're not interested in eliminating jobs. We're interested in keeping jobs and making sure there are opportunities for people." The B.C. economy has created 370,000 new jobs in the last five years, she says, a faster rate of growth than anywhere else in Canada.
In a hot job market, most employees stay at minimum wage for less than a year, she says. "For the most part it's a temporary thing." The ministry hears from employers that they have to give workers raises relatively quickly or they'll lose them to other jobs. The same goes for the $6 an hour training wage, she says, which she believes is rarely used anymore, though the ministry has not studied the issue.
So, if lower wages mean more jobs, why have a minimum at all? "You do need to legislate a minimum. It needs to be balanced with what we feel will help in the economy," she says. "We don't want to see people exploited, but when we see what we have in the job market and the economy, we think we're doing quite well."
James says the strength of the economy is actually a good reason to act now. "If you don't do it now when the economy is strong," she asks, "then when do you increase it? It's common sense that when our economy's strong you look at an increase in the minimum wage."
She adds, "Is their economic plan for British Columbia that weak that a raise in the minimum wage is going to cause the economy to crumble?"
Another problem with the NDP proposal, Illich says, is the move to cut business taxes. "We don't want to give a tax cut to small business," she says. "We'd rather target the assistance to people who really need it. These are people with low wages." The government's efforts to subsidize rents and medical service premiums are a better way to help, she says, and result in more people having some disposable income.
But James says the Liberals are failing to help both small businesses and people with low wages. She says, "This is a government that focuses on supporting large corporations and ignores small businesses and families."
Wage raise popular
The BCFL website says some 250,000 British Columbians now earn less than $10 an hour. Also, there's broad support for raising their income, with 80 per cent saying the minimum wage should go to $10 now.
Outside the dollar store in Victoria, support is certainly strong.
"It is a good idea," says Adgira Domingos. "They work too hard for minimum wage. It should be raised." Domingos had a job at an electronics company that paid well. The company was sold and the new owner laid off everyone, he says. Now he's taking whatever jobs he can find, and has recently been washing dishes for $8 an hour. "It's hard work," he says, adding that a $2 raise would make a big difference to him.
"For sure it needs to be raised," says Scott McCullough. "It's not a living wage." He has a job that pays well now, he says, but he has a daughter who is making $9 an hour at a doughnut shop in Quebec. She works hard but still has to have a roommate and live cheaply to make ends meet, he says. It's not necessary for society to give people hand-outs, he says, but people who work should be rewarded for their efforts. "You've got to give people a lift up."
Melissa Demkiw says, "Our economy's booming, but we've still got people scraping by on $8 an hour. It's long overdue."
She is working for a fundraising company and making decent money, she says, but a few years ago she was struggling. "When I lived in Langley I worked in a coffee shop and earned minimum wage and didn't have much of a life."
She was going to school and working. "You're trying to better yourself but you're earning minimum wage. It's not very feasible."
Many service industry jobs are physically demanding and difficult, she says. They should be paid better. "I think if it was raised to $10 an hour we'd be seeing friendlier individuals in a lot of the places we frequent on a day to day basis."
Campaign continues
For the Raise the Rates coalition, bringing the minimum wage to $10 an hour is one of five core demands. "I think they're going to be forced to give us one sooner or later," says Jean Swanson, a spokesperson for the group and coordinator of the Carnegie Community Action Project in Vancouver.
The failure of the NDP motion means the campaign will have to continue. "It just means we're going to keep at it. I think there are a lot of people making minimum wage," she says. "They deserve a raise. You can't live on less than $10 an hour and have a decent life."
The Liberal government talks often about how strong the economy is, she says. "Where do they get off not allowing the people, who in some cases are working the hardest, to share in the benefits? It's just not very human."
James says the NDP will continue pushing the issue. Party MLAs will bring petitions to the legislature in the coming weeks supporting the raise and she has re-introduced the change in another form. It's still unlikely to get support from the Liberals, she says, but it keeps the issue alive.
"We'll keep the pressure up," vows James. "If the premier wants this to be an election issue, fine, we'll make it an election issue."
Related Tyee stories: