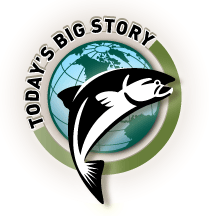 Alan James believes the B.C. government can seriously reduce poverty in the province by 2010. And the Raise the Rates campaigner is set to share his thoughts Friday with a government committee looking for ways to spend a whopping surplus that is growing by the day.
In a copy of his presentation obtained by the Tyee beforehand, James laid out his five-point plan:
1 – Increasing income assistance: While the government raised welfare rates in the last budget, anti-poverty activists feel the increase was inadequate, especially in the wake of cuts in 2002. Many recipients are worse off in real terms now than five years ago, according to the Raise the Rates website which argues for a 50 per cent hike with automatic adjustments for inflation. James's speech goes even further, suggesting a decent standard of living would require a near doubling of rates.
2 - Removing barriers to getting assistance: James objects to the need for proof of $7000 earnings for two consecutive years and an online application form which may assume an unreasonable level of expertise. Such rules put young people, recent immigrants and homeless people at a serious disadvantage, he says.
3 – Removing the 100 per cent clawback on additional income: As it stands now, welfare recipients who have an extra source of income can only keep the difference between the government cheque and their other earnings. So a person receiving the standard monthly rate of $610 and making $300 on the side would have to repay the $300, leaving them where they started. James sees this rule as a major disincentive to getting people to work and proposes a $500 monthly exemption.
4 – Raising the minimum wage: Like the opposition NDP and the majority of the province's municipal leaders, James calls for a $10 per hour wage that would go up with inflation in order to avoid another six-year freeze.
5 – Building 2000 units of affordable housing per year: Despite Vancouver's recent building boom, the city's number of homeless people almost doubled between 2002 and 2005. The number of those actually living on the street more than tripled in that same period.
Although James has no firm numbers on the cost of his proposals, he believes they are "doable" given recent surpluses. He said raising the minimum wage would not cost the province anything and this year's increase in welfare rates represented less than a sixtieth of the latest $4.1 billion surplus.
"I'm fairly optimistic because there's going to be a lot of pressure with the Olympics," he told the Tyee. "Unless they can address some of these problems beforehand, it's not going to reflect well on the city."
That pressure may go up a notch when the UN's top housing official visits Vancouver later this month. During a recent speech to the Union of British Columbia Municipalities, Premier Gordon Campbell promised announcements on housing and homelessness in the weeks to come. But the extent of his government's commitment to tackling poverty will likely only become clear when it tables the next budget in February, exactly two years before the Games begin. Tick-tock.