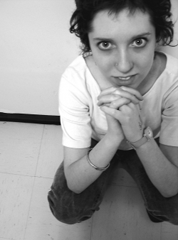 When Vancouver advertises itself, the faces on the condominium billboards are young and smiling. They are carefree, poised to Live! Work! Play! And yet, is there any other Canadian city more ruthless towards its young adult citizens?
Talk to Vancouverites in their 30s or younger and you learn why, despite a booming economy, a lot of them doubt they'll spend their futures here. Which bodes poorly for the city's own future.
Young people, of course, tend to rent while taking a city's measure and working towards, they might hope, owning a home. In Vancouver, the rental vacancy rate is under one per cent. Landlords therefore can be very picky, and so a caste system has developed among prospective tenants. To be young is to occupy a lower rung. To be young, male and not even in graduate school, the very bottom.
Almost all the new rental housing coming on line is investor-owned condos, and so those rents are in synch with the city's famously skyrocketing house values. The result, according to a report in the Georgia Straight newspaper, is a crisis placing hundreds of young Vancouverites at risk of homelessness.
Cruel dinner parties
Nowadays in Vancouver, if like me you are middle aged and own your digs, it can seem cruel to invite younger adults over for dinner, a taunt to those whose incomes are relentlessly outstripped by real estate inflation. Even worse, you begin to sense that you and your guests are on opposite sides of a firming up political divide. You are, after all, a member of the generation that is asking the young to endure and solve global warming, but what have you done for them lately, besides pouring fine wines in a heritage home of the sort they can never aspire to have?
In much the same way that a real estate windfall has made you affluent, the global resource commodities boom has helped British Columbia's Liberal government run surpluses in the billions of dollars for several years now. But for the young, the same government has more than doubled university tuition fees since 2001. And it's given its MLAs a fat raise while refusing to up the minimum wage from $8 to $10. To add insult, the Liberals let employers pay a "training wage" of just $6 an hour to starting out workers, most of whom, naturally, are young.
'Boomer legacies'
Cost of housing. Cost of education. Where to set the minimum wage and whether to invest more in medicare and public transit. These may seem various vexing "issues" to older people, but the young tend to see them as an interlocking set of "Boomer legacies," says opinion researcher Angus McAllister. Politicians ignore at their own peril this way that youth filter politics, he suggests.
If so, Vancouver's ruling party, the Non-Partisan Association, last year sent an oddly chilling message by eliminating the office of the Child and Youth Advocate, whose official role, for 17 years, had been to champion young people's rights and needs inside of city hall.
"It was a way for youth to be able to navigate the system. Losing it was a real blow," laments Rachel Marcuse, who is 23 and an elected member of the executive of Vancouver's COPE opposition party.
Up and goers?
Marcuse liked Montreal a lot while she pursued her sociology degree at McGill. Montreal was full of students, apartments were easy to land, rent was $100 a month less than in Vancouver, public transit was plentiful, and she envied young Quebeckers their inexpensive tuition, far cheaper than what University of British Columbia charges.
Now, after graduating with honors and working with street kids and the Vancouver Fringe Theatre Festival, she is part of a youth movement within her party, one of six out of 11 elected members of the COPE executive who are under 30. Marcuse is also co-founder of Vancouver25, which she describes as "a think tank outside the box" tackling policy issues in the city.
Marcuse is the kind of creative, engaged young person that makes a city buzz and stay relevant. But she confides what I've heard from so many other up and comers. Her home town exacts too high a price for too little in return. Even she, so heavily invested in the city's political scene, is not sure how long she can stick it out.
What does it mean that Vancouver, itself only five or six generations old, feels so unwelcoming to its latest generation? For one, the brand doesn't fit the reality. The young city about to host the world's Olympians in the prime of their youth is verging on becoming a preserve of affluent, staid boomers. Nothing cool about that.
Related Tyee stories: