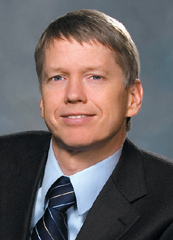 The City of White Rock reached a tentative deal with its employees on Wednesday, the tenth such agreement struck in the Lower Mainland in recent weeks. But the City of Vancouver isn't even talking to the two CUPE locals that represent most of its workers, and both sides are warning that this summer's strike could continue well into September.
Each side has its own explanation as to why "Sam's Strike" will go on. The union claims highly paid strike-breaking consultants have guided employer strategy. City hall claims the union is out to deal Mayor Sullivan a mortal blow.
But the divergent explanations do more to illustrate the chasm than to illuminate negotiations.
Stalemate
Keith Graham is chief negotiator for Canadian Union of Public Employees (CUPE) Local 15, which represents inside workers.
"The City of Vancouver put forward 31 pages of proposals that undermine our existing agreements. And the city refuses to back away from those cuts. After months, they've only tabled one document -- the July 9 offer, which our members overwhelmingly rejected -- and those take-aways remain in it," Graham said.
"At the same time, they told us they are not interested in any of our proposals, and they gave us a list of items they regard as off the table," Graham added. "So basically, they say, 'My way or the highway.' I call that a refusal to negotiate."
Jerry Dobrovolny is the assistant city engineer, a manager who serves as spokesman for the city.
"CUPE has a larger agenda. They have an agenda to undermine the Greater Vancouver Regional Labour Relations Bureau. And they've clearly got a political agenda as well. We have come to believe that CUPE's larger agenda is standing in the way of a settlement in Vancouver," Dobrovolny said.
"Up until this week, the city position was that we could find a way to work this out. Now the city has reached a different conclusion," he added.
City's version
Dobrovolny acknowledged that there are union proposals on which the city is unwilling to bargain. He said these include "code of conduct" issues, such as whistleblower protection and harassment language. Dobrovolny said those agreements do not belong in a collective agreement. He said those sorts of policies would have to be enacted by council, and would affect all city workers, union or not.
Regarding the city's insistence on hiring flexibility and other workplace issues, Dobrovolny said that the city required flexibility to replace an aging workforce and to shift staff to new duties during the 2010 Olympics.
Dobrovolny characterised many of the remaining differences as "monetary" issues.
"There is a fundamental difference of opinion as to what is affordable, and how much the city can spend," he told The Tyee. "CUPE represents its members. Period. The city is trying to strike a balance between what is fair to its employees, and what's affordable for Vancouver taxpayers."
He said the city communicated that it would agree to either a list of benefit improvements requested by CUPE and a series of wage increases totalling 16.5 per cent over five years, or the existing benefits package and a 17.5 percent wage hike similar to that agreed upon in other Lower Mainland municipalities.
And Dobrovolny disputed the charge that the city has flatly denied any CUPE requests.
"I'm not aware that anybody has said no," he said. "We've been in discussions for 11 months. I think it's likely more a case of CUPE not liking the answer than not having a discussion."
Union's version
CUPE claims the city simply refuses to bargain. As evidence of that charge, union spokepeople note that the city never tabled a written counteroffer.
Negotiator Graham acknowledged that the city "gave us some verbal stuff," but bluntly disputed Dobrovolny's claim that an "either-or" offer was floated.
"Not true. That was never, ever said. Never once was that put across in that way," Graham told The Tyee. "That would constitute negotiating. I never saw anything remotely like that."
Graham noted that neither Dobrovolny, nor City Manager Judy Rogers, nor Human Resources Manager Mike Zora were ever at the negotiating table.
He said CUPE's Vancouver locals are ready to accept the five-year, 17.5 per cent deal that has been struck in 10 neighbouring communities, and that the Vancouver locals will agree on an Olympic work agreement. And he reiterated that the city flat-out refused to discuss CUPE's proposals.
"They told us that they are not interested in our proposals. [GVRD Labour Relations Bureau negotiator] Richard Scott gave us a list. He told us, 'These are things that will not be in a collective agreement.' His list included about 14 items," Graham said. "He said it several times."
Graham added that many of these same issues were negotiated in Richmond, Burnaby and other neighbouring communities. He said none of those cities tried to reduce the wage package in exchange for negotiating other issues.
"It's just odd," he added. "I've been in this business for 30 years. This is something we don't normally see. How are we supposed to reach an agreement with an employer who says they will not negotiate?"
Wilcox Group's role?
Each side was sticking to its "script," and neither appears ready to budge.
As suggested by Dobrovolny, CUPE threw a spotlight on the Greater Vancouver Regional Labour Relations Bureau, which the union claims is the source of the rigid "take it or strike" bargaining tactics. CUPE further alleges that as the bureau's largest funder, the City of Vancouver was instrumental in persuading the bureau to adopt those tactics.
In a widely circulated exposé, CUPE spokesperson Diane Kalen made a case that those tactics are evidence of involvement by corporate PR firm Wilcox Group, which also advised Telus and Coast Mountain Bus Company during recent strikes. Both of those lasted four months.
Yvonne Yuen of the Wilcox Group confirmed that the communications consultants were working for the bureau during the early days of the strike. She referred additional questions to owner Mat Wilcox, who did not return The Tyee's call.
CUPE submitted a Freedom of Information Request (FOI) seeking additional information on Wilcox involvement in this strike, and received 48 pages of correspondence between Wilcox and the bureau in June 2007. CUPE claims that correspondence includes evidence that Vancouver's General Manager of Human Resources Mike Zora was involved in discussions involving the bureau's mandate for this strike.
CUPE's Kalen argued that the city's tactic of downplaying the impact of this strike, as both Mayor Sam Sullivan and City Manager Judy Rogers have done repeatedly, is a standard Wilcox practice. And she noted that among the FOI communication is a $50,000 invoice for one month's services.
"What do Lower Mainland taxpayers think about paying for the services of a high-priced corporate PR firm?" Kalen asked.
'Clearly political'
Meanwhile, the City of Vancouver appeared to be sticking to its script with equal tenacity. Mayor Sam Sullivan and his loyal Non-Partisan Association councillors parroted Dobrovolny's statements in a widely e-mailed press release.
"It is very important to remember that the GVRD/city's negotiators are looking out for the taxpayers, while providing a fair offer to Vancouver's employees," the NPA release stated. "The CUPE strike is clearly political. CUPE does not want our mayor and the NPA re-elected next year."
If so, Sullivan appears in no rush to guard his flank. While union members and many citizens have called for the mayor to take a leadership role in hashing out a settlement, Sullivan continues to pledge to keep an "arms length" distance from negotiations.
Which means we may see kids back in school before city employees are back at work.
Related Tyee stories: