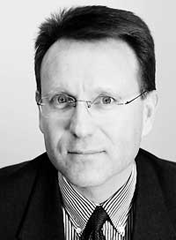 Social conservatives and moderates within the Conservative party are getting set for a rematch in Richmond.
When the constituency chose a candidate last year, the meeting erupted in bitter arguments between the two factions. A round of public recriminations followed.
The meeting chose Darrel Reid, the former president of Focus on the Family Canada. He went on to lose by four per cent of the vote to Liberal Raymond Chan in the January federal election.
Reid had been expected to run again for the Richmond nomination until last month, when he was hired as chief of staff to Environment Minister Rona Ambrose, a move that some observers have described as a concession to social conservatives within the Conservative party.
The contenders
That left the field open for the return of Alice Wong, who ran for the party in 2004 and lost. Immediately after Wong announced her candidacy, former constituency association president Charlie Horton told Public Eye Online's Sean Holman that Wong's religious affiliations would sink her in a fight against the Liberals.
Also contending is Brian Roodnick, a Christian-school teacher and chair of Concerned Parents of British Columbia.
Businessman Howard Jampolsky is also running. In 2005, he lost a heated nomination battle to Reid by six votes.
A fourth candidate, Richmond land developer Terry Lai, is reported by the Richmond Review to be signing up members.
The Richmond constituency has an eventful history. A month after the angry meeting that saw Reid win the nomination, Horton quit his post as riding president, saying the party was "getting dangerously close" to being overtaken by the religious right.
"These people belong with the Christian Heritage Party, but they can't get elected there," Horton told the Richmond News.
Anti-Jewish remarks
During last winter's federal campaign, many pundits predicted that Reid would ride the support of socially conservative Chinese-Canadians to defeat Liberal incumbent Raymond Chan, a fundamentalist Christian who supported same-sex marriage legislation.
Although Reid narrowed the gap between the Conservatives and Liberals, he couldn't beat Chan. The already-tense Conservative riding association came under further stress on election night when Reid's former campaign manager appeared to suggest that the CanWest media chain was biased against Christian candidates because of its Jewish ownership.
"The CanWest Global media empire is controlled by a Jewish family and they have been the most aggressive family to attack Christians, especially Conservative Christians," Robbie Robertson told the Richmond News.
Reid and the constituency association immediately distanced themselves from Robertson's remarks. The party moved to cancel his membership -- only to discover that he didn't have one.
Robertson later said that he didn't intend to imply that there was a Jewish conspiracy against Christian candidates.
He told the News, a CanWest paper, that he noted the Jewish heritage of CanWest's owners because "this is a community that suffered the worst persecution. You'd think they would be the last people to persecute people publicly."
However, Robertson went on to say he believes that evangelical Christian Conservatives were systematically singled out and "isolated" by CanWest journalists, News reporter Eve Edmonds wrote.
"We have to ask, Why? Who gave that direction?"
At the time, Jampolsky, who is Jewish, said he had warned the party about social conservatives after losing the nomination to Reid. However, he added, "I couldn't have foreseen comments like this coming out."
'That's what killed Reid'
Jampolsky's current campaign website concentrates on a positive pitch, emphasizing issues such as aircraft noise and the availability of heart defibrillators in Richmond ice rinks.
He does, however, display an opinion piece from the local media headlined "Was Reid Too Right for Richmond?"
The Review article, by Bhreandáin Clugston, concludes: "With the Conservatives 0-for-2 in Richmond with social conservatives, perhaps it is time for a moderate approach."
Alice Wong, who lost in the riding in 2004, says there's more to her candidacy than social conservative issues.
But Charlie Horton, the former constituency president, isn't convinced.
Her candidacy, he told Public Eye Online's Sean Holman, is "not a good idea. She can't win."
Said Horton: "She's running on a religious base. And that's what killed Darrel Reid. The people in this riding are not prepared to accept that."
Wong ran for the Canadian Alliance in 2000 in Vancouver Kingsway, losing to Liberal Sophia Leung.
Foe of 'social justice' course
Brian Roodnick, a teacher at West Point Grey Academy, also hopes to run for the nomination, but first he'll have to convince the party to waive a rule that says a member must have belonged to the party for at least six months to become a candidate.
As the chair of Concerned Parents of B.C., Roodnick has been critical of the way in which the provincial Ministry of Education has been implementing a new course called Social Justice 12. The class is an optional course that includes lessons on sexual orientation and is scheduled to be introduced gradually beginning in 2007.
An unsigned article on the group's website has this to say about suggestions that Concerned Parents of B.C. may be homophobic:
"I am not exactly sure which of the several meanings of that word you are trying to use. Homophobia is an emotive term and is offen [sic] used to intimidate anyone who expresses any sort of opposition to homosexuality...
"We are not anti-homosexual...we are pro-parent. We have clashed with a homosexual advocacy group on the issue of parent rights. If the advocacy group had been a racist or religious, we would have expressed the same concern about the erosion of parental rights. Maybe we should invent a few new words of our own...how about Cogitophobe (Fear of parents!) or Manaphobe (Fear of mother!) or Abbaphobe (Fear of father!)...fun as it seems! We just do not believe that the use of emotive or inflammatory terms solves anything at all...nice try though!"
A nomination meeting hasn't been scheduled yet, but could come before the end of the year. However the battle turns out, it's sure to add fuel to the debate over how much influence social conservatives have, and should have, in the Conservative party.
A number of recent media reports, including a lengthy article in The Walrus titled "Stephen Harper and the Theo-cons," have looked at the recent explosion in social-conservative think-tanks and lobby groups.
Dave Quist, the head of one of those groups, downplays his influence on the Harper government.
"Am I drafting policy that's going to be adopted by the PMO and things like that? Not a chance," he said in an interview with The Tyee.
'Better organized'
Quist, the executive director of the Institute of Marriage and Family Canada, said that Canadian social conservatives are becoming better organized. By forming think-tanks and entering public policy debates they're doing something that centre and centre-left groups have been doing for years, he said.
"If anything, social conservatives are becoming better organized," said Quist. "And whether they're part of a religious affiliation or not, by being better organized they have a more unified voice."
While social conservatives are generally pleased to see the Harper government in power, "I don't think there's any hidden agenda there from the social conservative side of it," Quist said. "We're not in the makings of a theocracy in any sense of the word at all."
The institute, which is affiliated with Focus on the Family Canada, has found a receptive audience for its research in the Liberal party as well as among Conservatives, he said.
However powerful the social conservatives may be in Ottawa at the moment, their attempts to win over Lower Mainland voters has been generally unsuccessful.
In the January election, four Lower Mainland Conservative candidates were identified as social conservatives; their views on abortion and same-sex marriage became part of the campaign.
All four lost.
Related Tyee stories: