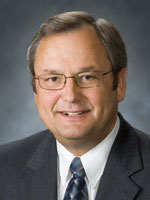 As loggers' deaths in the province mount at near double the rate of recent years, the BC Coroners Service is facing criticism over its refusal to conduct inquests into the lethal mishaps.
The pressure comes from two sources. The United Steelworkers, through its locals within the logging, sawmilling and pulp-and-paper industries, is demanding mandatory coroners' inquests into every logger-related fatality, more timely investigations of workplace facilities and serious accidents and the creation of committees with full authority to "order immediate workplace changes in response to fatality investigations and inquests."
Meanwhile, a group of anonymous current and former coroners have written to the BC government charging that the service is failing in its mission. The Committee for Competent Death Reviews wrote a scathing reminder that the Coroners Service is meant to help prevent repeat fatal accidents in the workplace through inquiries, inquests and reports containing recommendations for changes.
The Tyee has learned that a portion of that letter specifically criticizes the Coroners Service for holding far too few inquests and in-depth investigations into logging and other industrial accidents.
Already, the Coroners Service is taking heat for failing to conduct proper investigations into the deaths of 712 children. The carnage in the woods, say logging union officials, has reached scandalous proportions of its own. There have been 41 logging-related deaths this year compared to a usual annual rate of 20 to 25.
No inquests slated
But if BC citizens expect something like the inquests that television character Dominic Da Vinci regularly conducted to find the systemic problems breeding injury and death, don't expect the same in real life.
Coroners Service spokesperson Kelli Svendsen told The Tyee that while the rise in logger deaths is "an issue" for the service, there are no plans to reverse a 20 year decline in numbers of full, formal, under-oath inquests into industrial accidents in BC.
Svendsen said individual coroners still have the ability to look at trends to see if they should exercise their discretion and call a full, formal inquest, complete with a jury led by a local person knowledgeable in the activity under scrutiny, on an individual fatal incident.
Svendsen also said that most of this year's loggers' deaths are still under investigation by the service.
But she said that the only time a coroner is now required by law to call an inquest is if the death has occurred in police custody - not even if it occurs in the hands of the corrections system, because so many of those deaths in jails are from natural causes. That change, back in 1999, dropped the number of inquests from about 30 a year to about 15.
Svendsen was quick to state that when a coroner looks into a fatality, it's not an informal inquiry but a formal investigation, and it's still up to the individual coroner to decide whether a full inquest should be held.
"There may be recommendations (in the coroner's report to try to prevent further deaths from occurring from similar causes) in an investigation," she added.
Summit of frustration
On Monday, loggers held a special one-day Summit on B.C. Forest Industry Fatalities at the Fairmont Hotel in Vancouver. In attendance were government cabinet ministers and top representatives of BC's major forest companies, who heard frustrated loggers charge that neither the government, the Workers' Compensation Board nor major companies are dealing with the fatalities spike.
A few days before, a safety officer in one of Vancouver Island's International Steelworkers union locals told The Tyee that, from the frontline workers' perspective, one of the worst "offenders" in the lack of action has been the BC Coroners Service.
Rick Whiteford, sawmill safety officer for Local 1-80 in the area from Victoria north to between Parksville and Qualicum, said he's been on the union staff for about five years and he can't remember a single inquest into a forest-industry death in that area in that time, despite a number of fatalities.
Whiteford said that no one seems to be holding the companies responsible and the union doesn't have the authority to do much about it, either.
"It's outrageous," said Whiteford, noting that in addition to this year's 41 deaths in the woods, there have been 98 serious, disabling injuries according to the B.C. Forest Safety Council.
Whiteford saw irony in the fact that the latest logging-industry collective agreement says anybody with a "physically-demanding or dangerous" jobs isn't allowed to work longer than 10 hours a day, five days a week.
But various companies have implemented new schedules for woods personnel, including truck-loggers, calling for personnel to work anywhere between 12 and 16 hours and work 11 days or more in a row. One company currently wants woods personnel to work 14 days straight for 11.5 hours a day before getting seven days off, Whiteford said.
Revved schedules, stress
The definition of what is "physically demanding or dangerous work" remains in dispute with Weyerhaeuser, now owned by Brascan as Cascadia on Crown lands and Island Timberlands on the company's private lands.
Cascadia/IT is now in a full, formal grievance standoff with the union before the Labour Relations Board over what jobs, if any, should have that classification.
Whiteford said he thinks the suddenly burgeoning number of fatalities and serious accidents in the woods and on the roads to and from work is linked to revved up work schedules, fatigue and stress.
Such factors might have emerged as a safety concern, Whiteford suggested, if the BC Coroners' Service were to hold inquests into industrial deaths where it was felt some recommendations from a jury could aid in identifying and mending gaps in company safety programs and practices.
Instead, said Whiteford, under the current system, the individual is far more likely to be blamed for making a mistake. That is a bit like attributing almost all fatal airline crashes to "pilot error" rather than in looking for ways to improve their safety training to try to prevent accidents in the first place, said Whiteford.
Whistleblowers' letter
The Tyee also has learned that a dearth of inquests into industrial accidents is one of the main concerns in a five-page letter recently sent to Solicitor General John Les by the self-styled Committee for Competent Death Reviews. The group of about 10 present and former coroners wrote that the whole coroner-service system, for which Les is responsible, is broken and needs urgent fixing, according to passages of the letter published in the press.
The leaked letter's contents fanned outrage over the 712 children's deaths that were never reviewed by the service under B.C. Chief Coroner Terry Smith, even after the agency was specifically given that task when the B.C. Liberal government shut down the B.C. Children's Commission in 2002.
Through various press reports, a picture has emerged of a Coroners Service overwhelmed after budget cuts.
Tally of mayhem
Statistics from the B.C. Forest Safety Council show that for years, programs within the logging industry reduced the numbers of deaths and held them to an average of about 20 to 25 a year. This year, the numbers climbed dramatically, reaching 41 in early December. Of those deaths, eight each were in log hauling and travelling to or from work. Ten happened while yarding and mechanical harvesting. Six occurred in falling.
Combined with high injury rates, the fatalities make the industry one of the most dangerous in BC.
[In a related Tyee story today, the widow of a self-employed logging contractor claims his death could have been prevented.]