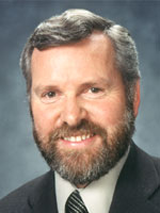 Leaked internal provincial government documents show that when it comes to fish farms, the Liberals are more interested in politics than science, a Green party critic says.
Earlier this week, Times Colonist reporter Judith Lavoie published details of internal government documents dealing with aquaculture. The documents, copies of which were subsequently obtained by The Tyee, show the government has been eager to expand fish farming while being highly sensitive to the political optics of the controversial issue.
The official Liberal platform boasts that the government has improved "fisheries and aquaculture management with independent, science-based solutions." However, critics say the leaked documents show that the government has allowed politics to trump science.
For example, a draft of a letter from Fisheries Minister John van Dongen to a fish farm opponent states that "Atlantic salmon are capable of producing offspring in the wild, something that has been known since the early 1900s."
That sentence has been deleted in the draft copy and a handwritten marginal note from van Dongen's ministerial assistant states: "Technically correct, but politically problematic."
'Big Ticket Political Issue'
The documents are being made public at the same time that the federal government is being accused of sitting on a report on sea lice, the spread of which has been linked to fish farming. Although the federal government denies any political interference, opposition party critics say it appears Ottawa is withholding the potentially damaging report until after next Tuesday's provincial election.
Green party policy analyst Chris Shaw said the documents and the delayed federal report show that both levels of government are playing politics with an issue crucial to West Coast fisheries.
"It's truly scandalous," said Shaw.
One of the leaked documents is a letter dated September 18, 2002 from van Dongen to Premier Gordon Campbell titled "Big Ticket Political Issues." It states that "finfish and shellfish growth will need to be managed politically."
Van Dongen writes: "The key elements on this file will be First Nations, environmentalists, and local and regional governments. Our objective as a government will continue to be to create the right economic, social and environmental conditions for the industry to invest and create jobs."
Push to fast track farms
In December, 2002, van Dongen wrote to then-federal fisheries minister Robert Thibault, complaining that the federal government wasn't moving fast enough to approve new salmon farms.
"We are in a very serious situation," van Dongen wrote. "It is not overstating the case to say that the lack of approvals for relocations and new sites is a crisis situation…
"The salmon farming industry, the service industry and the processing sector have laid off staff and destroyed fish due to the total lack of expansion and relocation opportunities."
Van Dongen wrote that "both my staff and credible industry spokespersons" saw two reasons for the "impasse":
"1. 'Extreme' application of the precautionary principle.
"2. Habitat staff in the Pacific region who are opposed to aquaculture - they look for any reason to say no."
Van Dongen added: "We need to get moving."
The documents also detail negotiations with Ottawa to increase provincial control of fisheries. A 2002 briefing note prepared for van Dongen states that the province wants to ensure it "can effectively influence federal fisheries decision-making that affects British Columbians." The note also states that groups such as the B.C. Survival Coalition "see greater provincial authority over fisheries as a way to reverse federal policies that they claim unfairly support native-only fisheries."
Science is sound says minister
The Green party's Chris Shaw charged that the government is stressing politics over fisheries science because the scientific studies quoted by fish-farm advocates "in my view is not supportable."
"They are running the risk of destroying the wild [salmon] stock," Shaw said. "The wild stock is under pressure from any number of factors but the fish farms are probably the best way to give it the final kick. If you really wanted to destroy the wild stock you couldn't think of a much better way than to put these toxic ponds in the migration path."
Van Dongen and the New Democratic Party did not respond to calls from The Tyee Wednesday. Van Dongen told the Times Colonist that government decisions on fish farming have been ruled entirely by science and good management.
Although the B.C. Liberal party received a reported $70,000 from the salmon farming industry between 1996 and 2004, van Dongen denied that the donations influenced government policy.
"I categorically reject that accusation," van Dongen told the Times Colonist. "I have had an open door to all sides. Political donations have had nothing to do with my decisions. Zero."
NDP leader Carole James told the Times Colonist that the leaked documents prove that politics, not science, is at the root of the government's fish farming policy.
Shaw said the delay in releasing the federal report is part of the same political mind-set. The report concerns levels of sea lice in wild salmon in the Broughton Archipelago, a cluster of islands near the northeast coast of Vancouver Island. The area has the greatest concentration of fish farms in B.C.
According to The Vancouver Sun, the federal Department of Fisheries and Oceans announced in mid-March that it would make the sea lice report public by mid-April. It still has not been released and federal officials say they don't know when it will be.
Charges of federal foot dragging
Earlier this week, federal opposition politicians charged that federal Fisheries Minister Geoff Regan was sitting on the report to avoid embarrassing the B.C. Liberals.
Shaw said he has no trouble believing that charge. Ottawa has been very supportive of the fish farming industry "and they're not going to release anything that they think would impact the election," he said.
"One would have to be very suspicious," he said, that the federal report will back up the findings of a recent study from scientists at the University of Victoria and the University of Alberta. That study found that the transfer of sea lice from salmon farms to wild salmon in B.C. is a much bigger problem than claimed by fish farm advocates. Sea lice are parasites that can weaken and kill salmon.
If Ottawa releases a report that supports the UVic-U of A researchers on the eve of a B.C. election, "it pretty much undercuts all the happy spin that Gordon Campbell and van Dongen are trying to put on it," Shaw said. "The notion that the [federal] fisheries ministry is trying to play politics with this doesn't surprise me. They should release it whether it's pro or con and not play election games with it, quite frankly."
Brian Underhill, director of communications in Regan's office, said Wednesday that the report was not finished.
Although no release date has been set, "we're hoping to have it done as soon as possible… I'd like to get it out this week," Underhill said.
The decision on when to release the report will be made by federal government scientists, Underhill said.
"We're certainly not going to release it just to get it out before the 17th."
Tom Barrett is a contributing editor of The Tyee.