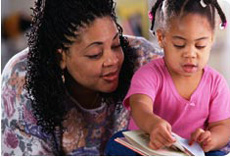 It was a headline grabber during the re-election campaign: The federal Liberals promised universal access to high-quality, affordable, developmentally appropriate daycare. Now the details are starting to be penciled in. The throne speech repeated the daycare promise, and Social Development minister Ken Dryden recently committed $5 billion over five years to setting up a program with the co-operation of the provinces.
That's reason for optimism, says Vancouver-based childcare advocate Rita Chudnovsky, who says research supports such a system, showing that a child's early experiences have a lifelong impact. And the Organization for Economic Co-operation and Development recently released a report criticizing the current expensive patchwork of care providers we have in most of Canada. Says Chudnovsky, "In relation to many of our trading partners internationally we are way behind."
But some big questions will have to be resolved before Canada, and British Columbia, manage to close the gap.
Will B.C. and other provinces kick in the added funds needed to deliver the system Chudnovsky and her allies want?
And what about the many parents who prefer, instead, to take time away from jobs to care for their kids? Should family members be paid for childcare? Even feminists are divided on the issue, some pressing the government to recognize that parents and other family members who look after children at home are doing vital work of monetary value.
B.C. cuts not yet reversed
When Dryden spoke to a childcare conference in Winnipeg on November 12, he did not make the announcement the advocates there were hoping for. Instead he warned that squabbling over the program could derail it, and stressed the provinces need to work together. With the federal government offering just $1 billion a year, well short of what the program will likely cost, it's clear the provinces will have to make it a priority for it to work. Dryden was unavailable for an interview. Stan Hagen, the Minister of Children and Families in British Columbia, announced November 15 that the B.C. government is in support of the federal government's four principles of "quality, universally inclusive, accessible and developmental childcare." There was no indication whether the B.C. government, which made significant cuts to childcare funding in 2002, plans to use the federal funding to add to, or replace, what it currently spends on childcare. Hagen was unavailable for an interview.
In Quebec -- a model for the federal plan as it is the only province with a universal childcare program -- the government offers some 181,000 publicly funded childcare spaces for which users pay $7 a day. It costs about $1.4 billion a year to do that. A number of critics point out that the actual cost of such a program nationally is likely to be much, much higher. They also say when the government supports one form of care, it leaves many parents who make other choices out of luck when it comes to being reimbursed for their childcare expenses.
Labouring at home
"They actually have an agenda to get women out of the home," says Beverley Smith, the Calgary-based past-president of Kids First Parent Association of Canada. In the 1970s, she says, a Royal Commission on daycare found there should be funding available to help parents or family members look after kids, and that daycare should be supported in "an emergency" where that wasn't possible. "Now it's decided daycare should be the norm."
It's clear that for many, childcare of some sort is essential. But Smith says despite the high numbers of parents working, only 21 percent of children are in daycare. "Nobody needs daycare," she says. "You need somebody to take care of a child. It could be you."
Her position is in line with the ultra-conservative group Real Women, who are encouraging people to fight against the federal proposal. Asked about this, she says the group "really damages my cause" as it sends a strong, anti-feminist message that a woman's place is in the home.
Smith's position is quite different. "This isn't an anti-daycare movement, it's an equality movement," she says. "I want them to fund all children and parents so they can use that the way they want . . . Everyone has childcare costs. They're just not all receipted."
'Like they don't want to hear us'
It's a message, she says, the federal government hasn't wanted to hear. She wasn't invited to the Winnipeg conference, despite over 25 years advocating for families, she says. Her requests for meetings with politicians are often turned down, as was her request to make a presentation to the budget review committee. "I'm running into so many roadblocks it's like they really don't want to hear this."
Smith, who raised four children (who are now two lawyers, a doctor and a journalist) says the effort to get parents childcare funding to stay home is part of a broader movement that takes issue with a tax system and culture that devalues stay-at-home parents. While you can write off childcare expenses for a child in daycare, you can't write them off if the child is looked after by a family member. Nor does the unpaid work of home keeping, generally done by women, get counted in the Gross Domestic Product or even recognized as "work" by census takers. "I consider this a movement that's quite a massive movement really. It's redefining work."
While Smith describes herself as a "peacemaker," arguing that support for daycare has to be combined with broader support for families, there are other advocates who are less diplomatic.
"I feel the whole western world has gone in the wrong direction on [childcare]," says Jan Hunt, a child psychologist who is the director of the Oregon-based Natural Child Project. Funding for daycare may meet parents' needs for income, she says, but it won't meet children's needs. "To meet the child's needs, children should be with their parents, at least for the first three years."
Less turnover, fewer criminals?
If Canadian politicians were taking the long-term view on childcare, Hunt says, they'd realize keeping kids out of daycare would result in needing fewer police officers down the road and fewer prisons. An advocate for attachment parenting, she says, "The most damaging part of daycare is they have so many caretakers . . . This constant bonding and losing is very damaging."
There is some hope that a national childcare program will take that into account, and provide enough funding so that childcare centres can attract and keep well-trained staff. Current pay in most cases is little better than minimum wage and staff turnover is famously high.
"It's just astonishing how many different caretakers a child will have over just a few years," says Hunt. Over time, she says, children become less open to relationships, less able to form bonds and less trusting. "If governments could just pay mothers to stay home that would work out much better . . . There should be a non-welfare kind of salary to have women at home, and give them training. It's the most important job in the world and it doesn't require any kind of licence."
Staying home doesn't mean a parent has to give up on a career, she adds. Referring to the book Sequencing, by Arlene Cardozo, she says it's possible for a woman to have a job as well as a marriage and children, should she so choose. "We can do it all, we just shouldn't do it all at once." If babies and toddlers could express themselves, she says, she believes they would say, "Just go on welfare, do whatever it takes to stay with me."
Cindy L'Hirondelle, a parent of three whose youngest child is now 15, chose to raise her kids herself. "I stayed at home for many years with my kids and lived in poverty and home-schooled them," she says. "I'd rather not have lived in poverty."
While the federal daycare proposal is welcome, she says, it leaves a lot of people out. "It only helps if you pay someone else to look after your kids."
Pushing for choice
Other parents and experts stress the positives of care outside the home. The environment can be more educationally and socially stimulating, some argue, and professionally trained caregivers may be up on the latest research.
But providing money to people in the form of a guaranteed income would allow them to make choices like staying home with their kids.
"It's really sad that the only people who're talking about families are right wing," says L'Hirondelle. "I'm not sure why there's such a focus on 'women's liberation means a job'."
We need to give people the option of caring for their own kids, if that's what they want to do, says L'Hirondelle. If we are going to encourage "attachment parenting," we need to make it economically possible for women to do that, she adds. "I think that's one of the reasons a lot of mothers might be alienated from feminism in a way, because we haven't talked about this enough."
Andrew MacLeod is a staff writer for Monday Magazine, where a version of this article appeared.