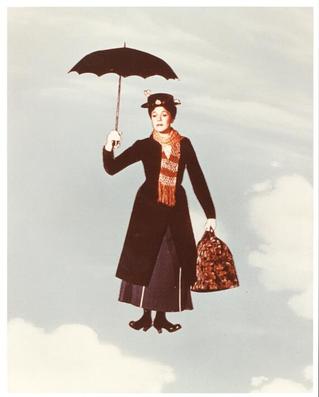 When Jennifer Wasike found out about the Live-in Caregivers Program she was so excited she couldn't sleep. Here, finally, was her escape from Kenya to the life she dreamed of in Canada. She'd all but given up hope after being turned down for a standard immigration visa. But surfing the Web in the middle of the night, she learned about the special allowances this country makes for a foreign nanny willing to live in her employer's home.
"I printed the whole thing out and read it about 20 times just to make sure I was understanding," she recalls.
It would mean a long separation from her children in Kenya. Still, what sealed the deal for Wasike is that she would be eligible for permanent landed immigrant status after working as a caregiver for two years.
But Wasike was not prepared for the abuse and exploitation that can occur behind the closed doors of a private home, with no monitoring of conditions by government officials.
Wasike says her employers forced her to work unpaid hours and deprived her of food even though she was paying for room and board.
Worse of all was the feeling of being belittled all the time.
It was "the way they communicated to me," says Wasike, who worked as a school teacher in Kenya. "As if I was a four year old child just because they thought I came from a place where there is no education at all."
Out of a sense of self-respect, Wasike changed employers twice before finally ending up in a good situation.
Her travails are not uncommon, according to Marcela Mancilla-Fuller of the West Coast Domestic Workers Association, a non-profit organisation that advises caregivers on their rights in British Columbia.
Marcella-Fuller says that many live-in caregivers are illegally overworked and underpaid, some getting much less than minimum wage. Caregivers tell her of being refused vacations or any days off, of being forced to sleep on the floor next to children, and of being sexually harassed.
During the required 24 months of full time employment, immigrant live-in caregivers must live at their employers' homes; they can only work for the employer whose name is on the work permit and they are prohibited from taking any academic or professional training courses.
Mancilla-Fuller says that most mistreated caregivers are silent because they fear losing their jobs and being sent home. Others are not aware of their rights or do not know where to lodge a complaint.
"I am one person who stands up for myself," says Wasike. "Most of them don't."
Instead, Wasike explains, her peers who suffer injustices on the job "are so desperate, they don't see it as hell."
Rising demand for global nannies
The demand for private home care is on the rise in Canada and more people come to Vancouver through the Live-In Caregiver program than any other Canadian city. Over 2,200 caregivers and their dependents entered Vancouver from 2000 to 2002, while 1,804 went to Toronto and 641 to Montreal.
Mancilla-Fuller points out that these are highly skilled workers facing little opportunity or pay at home. The program requires caregivers to have formal training as well as experience in a related field. Nursing and education are the most common backgrounds her organization sees.
Wasike hoped to transition to teaching once established in this country. But she and others have found what begins as a chance to earn a foothold in Canadian society can feel like indentured labour.
Canada's government advertises the Live-In Caregiver Program as a labour market solution "when there are not enough Canadians to fill the available positions."
But while Canada's economic needs are being met, caregivers and their advocates say not enough is done to protect them.
The federal government is currently reviewing the program with an eye to make some changes.
"The problem," says Mancilla-Fuller, "is that nobody knows how these people live because there is nobody that really supervises anything."
She wants more cooperation between the federal bodies that administer the program - Human Resources (HRDC) and Citizenship and Immigration Canada (CIC) -- and the Employment Standards branch of the Provincial ministry of Skills Development and Labour. Her organization has recommended creating a tripartite committee responsible for caregivers.
Under the current system, when a person wants to hire a caregiver through the Live-in Caregiver Program, that person meets with HRDC which approves them after informing them of their responsibilities. But there is no monitoring system to ensure that these responsibilities are being met. HRDC simply trusts that the employer will provide room and board, pay the minimum wage and stick to the hours and tasks specified in the contract.
'Beyond our area of responsibility'
"If certain things are not happening in a labour relationship between an employer and a worker, that's not what we do, that is not our responsibility," says HRDC's Jackson McKie. "That is a provincial responsibility for labour standards."
"We come at strictly from a labour market point of view," McKie adds.
Similarly, the CIC limits its role after granting immigrant live-in caregivers work permits. If an unhappy caregiver wants "to change employers, we just tell them how to do it," says Janis Fergusson of CIC, "but in terms of monitoring the work environment, it's beyond our area of responsibility."
At the provincial level, Gordon Williams, of the Employment Standards branch acknowledges that "the nature of the work" makes caregivers vulnerable. "We've had a number of complaints from people working in this area."
Yet, while employers must register with Employment Standards when hiring a live-in, the branch does not check up on caregivers' living and working conditions. It does so only if a caregiver brings forward a complaint.
But that's a rare occurrence, says Mancilla-Fuller, because the system is intimidating and confusing to anyone like Wasike, with a lot to lose and little familiarity with Canadian bureaucracy.
'A modern type of slavery' "Employers are taking advantage of the whole thing," says Wasike, "They are using the program for cheap labour. Those employers have to be scrutinized."
Until they are, says Wasike, the way Canada runs its Live-in Caregiver program today amounts to "a modern type of slavery."
While it's easy to suggest that live-in caregivers leave a bad boss to shop for a better one, that process can be a bureaucratic slog. Wasike says she lost eight months of full time work looking for new employers and going through a drawn out certification process that involves HRDC and CIC.
It can take two months to process any changes to the work permit. In addition, it takes time for the caregiver to find a new employer. The delays are risky. A caregiver must fulfil 24 months of full time employment within three years. If she is unable to do so, she must leave the country, reapply, and start from scratch.
During the period of unemployment caregivers must live on their savings, or if they have enough hours of on-the-books employment before being laid off, they may qualify for some employment insurance. While unemployed, they are not eligible for Income Assistance, and their visa prohibits them from engaging in any other type of work.
Most have family members that depend on them for the income they send home. Almost three-quarters of the caregivers working in Canada under the LCP are from the Philippines.
In all, three million Filipino women work overseas, most as caregivers. The money that these women send home supports about a third of the entire population of that country, 20 million people, according to Status of Women Canada.
Of her two children left behind in Kenya, Wasike says, "If I wasn't here their lives would be much harder."
Pay too low to attract Canadians
An aging population and the trend away from institutional care for all age groups means the demand for private pay home workers is growing in Canada, according to an October 2003 report commissioned by Health Canada and HRDC. Canadians won't fill the need, the report says, because the jobs are low status.
Immigrant caregivers earn paid minimum wage while the average Canadian caregiver makes $11.95 per hour. In B.C. immigrant live-in caregivers make about $850.00 per month after deductions. Take an additional $325.00 off for room and board and it doesn't leave you with much, says Jennifer Wasike.
She would consider getting another job on the side if she were allowed. But, "if you do that you will be on the plane going back to your country."
The West Coast Domestic Workers Association is lobbying the federal government to increase the immigrant live-in caregiver minimum wage to $10 per hour. The group also wants caregivers given access to education, and allowed to live outside the employer's home.
The group also proposes that caregivers receive permanent landed immigrant status upon arrival in Canada, perhaps with the restriction that they work as caregivers for a set period of time.
"We are not saying that we should abolish the program," says Mancilla-Fuller, "but it can be improved."
'It has really humbled me'
Having finished her 24 months of employment, Wasike has left the program, only to face more hurdles before she can fulfill her dream of becoming a landed immigrant and bringing her two children here from Kenya.
Her original work permit is about to run out, but the CIC is slow to renew it. An official told her, "We are running behind on our work load." If the delay lasts too long, she may lose her chance to apply for permanent resident status, and her three difficult years here, separated from her children and enduring abusive employers, will have been for naught.
"It has been a nightmare," she says. "It has really humbled me."
Wasike says she has kept a close record of her experience in Canada.
"You should read the book when I write it," she says.
Jared Ferrie has written for the Globe and Mail and the Georgia Straight and is on staff at The Tyee.