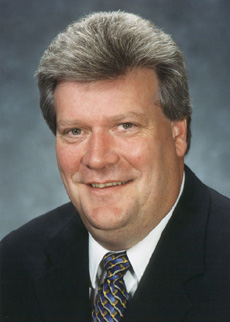 It was a great day for soccer in British Columbia. The BC Liberals announced a $14.5 million taxpayer grant to the Vancouver Whitecaps to build their National Soccer Development Centre at the University of B.C.
BC Liberal MLAs from soccer hotbed ridings -- Ida Chong, Colin Hansen, Jane Thornthwaite and Richard Lee -- were there for the photo opportunity. UBC is in Clark's riding, but she was busy attending the annual Order of B.C. ceremony at Government House.
Soccer is the most-popular youth team sport in the province and the Whitecaps are the main tenant of B.C. Place Stadium, also home of the B.C. Lions. It cost taxpayers $514 million for renovations that benefited both franchises.
But how much are they each putting in?
Wondering, I made a Freedom of Information (FOI) request on that very day to B.C. Pavilion Corporation, the Crown corporation that runs the stadium, hoping to receive a list of payments made since Jan. 1, 2011 to PavCo by both teams.
What followed became a saga of provincial proportions that included the B.C. government seeking to blacklist a reporter, seemingly for being too enterprising in filing FOI requests. The final chapter has yet to be written -- the delay depriving the public of information they might have wanted to know on May 14 when they go to the polls.
Sept. 6, 2012: Two requests filed to PavCo's Freedom of Information manager Alexandra Wagner, whose primary responsibility is assistant corporate secretary, seeking lists of all payments received by PavCo from Jan. 1, 2011 to present day, from the Whitecaps, Major League Soccer, B.C. Lions and the Canadian Football League, for home games, practices or other events.
Sept. 10, 2012: Official acknowledgement letter from PavCo: "The Act allows for 30 business days to respond to your request. We will respond no later than October 19, 2012."
Oct. 19, 2012: First responses from PavCo: "Section 10(1)(c) of the Act allows for a time extension of up to 30 business days from the original response date (October 19, 2012) to allow for Third Party Consultation with the affected parties. We will respond to you by December 3, 2012."
The affected parties were never named during the process. The Whitecaps and Lions are safe assumptions. Were there other third-parties?
Nov. 23, 2012: Second response from PavCo: "The requested records contain information that may affect the interest of another business (the "third party"). To assist us in determining whether we may disclose all or parts of this information, we are giving those businesses an opportunity to make representations concerning disclosure under the Act.
"The Act requires that we respond within 30 business days from today's date. We will notify you of the decision on whether we will disclose all or parts of these records by January 9, 2013."
Jan. 9, 2013: Third response from PavCo: "The requested records contained information that affected the interest of other businesses (the "third party") and PavCo consulted with the third party seeking their input as to what records should be released. The third party responded with their recommendations and PavCo took those recommendations into consideration when making the final decision on what records to release.
"PavCo has now made a decision on what records to release and have informed the third party. Under Section 24(3) of the Act, the third party now has 20 business days to appeal that decision to the Office of the Information and Privacy Commissioner.
"This request is now on hold pending the third party's response regarding PavCo's decision."
Feb. 7, 2013: The records arrived (see here and here), but some important information was missing.
The payment reasons/details were listed for the Whitecaps, but not for the Lions. Those were redacted.
PavCo withheld the dollar figures in their entirety, claiming the right to do so under the Freedom of Information and Protection of Privacy Act's section 21 ("Disclosure harmful to business interests of a third party").
But are these really trade secrets? B.C. Place is a monopoly. The only stadium in the province suitable for Canadian Football League and Major League Soccer. The owners of the Whitecaps and Lions have a regional monopoly, granted by their respective leagues.
On the same day, a complaint is filed with the Office of the Information and Privacy Commissioner (OIPC) over the lack of disclosure of the dollar figures in files BCPC-263 and -264. A supplemental request is made to PavCo, for "all records related to the processing and handling" of BCPC-263 and -264. New requests are made to see all the invoices referenced on both files.
Feb. 15, 2013: At 11:33 a.m., PavCo officially acknowledged the new requests, but with a caveat.
"On February 13, 2013 PavCo submitted a Section 43 Appeal to the Office of the Information & Privacy Commissioner regarding this file.
"This request will remain on hold until such time as a Decision has been made by the Commissioner on the Section 43 Application. The number of days between the Feb. 13 submission and the Commissioner's Decision will be added on to the original Due Date, March 22, 2013, for this request."
Section 43 is the "Power to authorize a public body to disregard requests."
It says the head of a public body can ask the Information and Privacy Commissioner to disregard requests that are deemed frivolous or vexatious or would unreasonably interfere with the operations of the public body because of the repetitious or systematic nature.
Translation: PavCo wanted to blacklist me.
At 1:52 p.m., I emailed a letter to PavCo chairman Peter Fassbender, interim CEO Dana Hayden and Wagner.
I voluntarily closed the two files seeking all the invoices listed. My Feb. 7 complaint to OIPC would suffice. I did not want to surrender the quest to find out why all the dollar figures had been redacted in the original two files. I let BCPC-314 and -315 stand.
The letter concluded: "my sole motivation in seeking information from PavCo over the years has been to assist public understanding of PavCo's operations and spending, as the public is the ultimate owner of PavCo and has a right to know. PavCo, meanwhile, has consistently resisted my efforts to receive information and arrange interviews with its decision-makers. It is shameful that PavCo shuns me."
At 3:26 p.m., I sent an urgent email to Information Commissioner Elizabeth Denham, expressing my opposition to PavCo's section 43 application.
"I am simply doing my job," I wrote. "PavCo is not doing its job. It is failing to be open and accountable to citizens, who are the ultimate owners of the Crown corporation."
At 7:53 p.m., an email response from Fassbender:
"Thank you for both your phone messages and copying me on this correspondence. I am going over the circumstances with the staff and am not prepared to comment without having the history from them. I want you to know that my first default is to leave matters like this to staff and do not get involved as I do not think it is appropriate in my role as Chair of the Board.
"I am sure you would like me to provide more comment but I am not prepared to do so."
I did not receive a further response to the letter I sent earlier.
Feb. 19, 2013: After emerging from the media budget lockup at the Premier's Vancouver office, I found out that I was mentioned during the third of five items on that day's Question Period. It's right there on Hansard, under "PavCo response to information requests from media."
NDP critics Doug Routley and Spencer Chandra Herbert sought answers.
Routley: "The Premier has made claims to open government being one of her top three priorities, even telling the media that information belongs to the public. Yet on Friday we learned that investigative journalist Bob Mackin received a letter from PavCo telling him they have applied under the Freedom of Information Act to bar him from "frivolous and vexatious" claims to information. Does the premier agree with this outrageous act by PavCo to silence one of its chief critics?"
The Premier didn't rise, but Rich Coleman, the Deputy Premier and Minister Responsible for PavCo, did.
Coleman: "The individual that the member refers to has been making and has received some information with regards to information and privacy from PavCo. But the members opposite and the members of this House should know that he has 89 per cent of all the requests of information and privacy at PavCo. It's a large volume of work, so they were finally to the point where some of it became ridiculously frivolous in their minds. They asked and they have gone forward to ask the commissioner for an opinion."
Feb. 21, 2013: An emailed request to Fassbender, who is also the Mayor of the City of Langley and a declared candidate for the BC Liberals in Surrey-Fleetwood, sought access to an upcoming PavCo board of directors meeting.
"I am making this request as a journalist who reports in the public interest," I wrote. "When public institutions are transparent and the public can witness a board's decision-making in action, the understanding and trust in public institutions increases.
"I would appreciate the opportunity to observe and report on your next board meeting. I would respect the board's wishes to leave the room during any in camera portions that include discussions on issues of land, labour or litigation."
Feb. 22, 2013: Another olive branch to PavCo, as I consented to two more files being closed. These sought processing and handling information about contracts with companies called Inlet Mechanical and Renaissance Construction. I opted to let OIPC sort these out.
Feb. 26, 2013: Fassbender responds to the request to observe a PavCo board meeting.
"I am sure you are aware that the only way a Board can function well is if it can have open and frank conversations. The ability of the board to do this would be curtailed if board members felt their discussions would be observed through public attendance," he wrote.
"I appreciate that you have been very active in numerous FOI requests and that we are working through those. While you may take the position that PavCo is not being transparent, I on behalf of the Board believe that our team in the past has been following due process, and we intend to continue to do so in the future."
Feb. 28, 2013: OIPC scheduled the written inquiry into the section 43 application. The burden of proof was on PavCo, which had until March 19 to file its initial submission. My response was due March 26. PavCo would have the option for an April 4 reply, before an adjudicator would deliberate on April 8.
March 7, 2013: The official OIPC notice of inquiry, showing PavCo wanted to:
a. disregard the respondent's access requests BCPC file 314 (respondent's file 130207c) dated Feb. 7, 2013 and BCPC file 315 (respondent's file 130207d) dated February 7, 2013, which were outstanding at the date of the s. 43 application to the OIPC;
b. limit the number of files the respondent can have open at any one time, and that PavCo may determine, in light of their s.6(1) duties to the respondent, what is a single access request for the purposes of the authorization;
c. limit the number of person-hours required for each of the respondent's requests;
March 13, 2013: Wagner writes to Hamilton. PavCo softens its stance:
"On Monday, March 11, I wrote to you to advise that your attached letter did not recognize PavCo's amendments to its original Section 43 Submission. Specifically, on Feb. 19, 2013, we withdrew 1 (b) & (c) outlined in your letter. Leaving only 1(a) and 2 for consideration.
"We are hopeful that you will amend your letter and records accordingly."
Feb. 19 was also the day that Coleman was under fire in Question Period by two NDP critics.
March 14, 2013: OIPC amends the inquiry notice, as per PavCo instructions.
March 15, 2013: At 5:37 p.m. on a Friday, no less, PavCo asked OIPC for an extension of 10 business days.
"PavCo requires additional time to satisfy the requirements of the submission as set out in your March 7 letter, and to ensure that proper review of the submission can be undertaken by the Head," said the email from Wagner.
March 18, 2013: I complained to OIPC registrar Cindy Hamilton.
"PavCo did not contact me prior to making this request, to seek my consent. Given a reasonable explanation, I may be amenable to such a request.
"However, I have no information that allows me to make a reasoned decision on whether I can agree or disagree with PavCo's request for an extension. 
"PavCo waited until after 5 p.m. on a Friday to send this notice, only two working days prior to the deadline for its submission deadline for the action that it commenced."
Hamilton decided later that day to allow PavCo's 10-day extension bid. Hamilton took partial blame for the delay. "I made an error on the notice of application sent to the parties on March 7, did not receive an email sent by the public body on March 11 notifying me of my mistake, (due to our email system being down), and therefore did not have the opportunity to correct the documents until March 14."
The new deadline for PavCo's submission was April 4 and my response a week later on April 11. The new closing date was April 22.
April 3, 2013: A Feb. 18 briefing note created for Coleman was released to me by Government Communications and Public Engagement's FOI office.
Coleman's script said, in part: "This particular applicant is a frequent applicant of PavCo. Since April 20, 2012, to present day, this individual has submitted 66 FOI requests which represent 86 per cent of total requests during this time.
"Excluding the five requests set out in the original letter, PavCo is processing 20 files from this applicant. There are seven files under appeal with an additional eight files on hold pending the commissioner's decision."
April 4, 2013: A letter from Wagner of PavCo arrived at 3:15 p.m. via email. It was addressed to OIPC and copied to me. PavCo chose to end the section 43 application. I would not be blacklisted.
"Your office recently denied a request from PavCo for an additional time extension in order to consult legal counsel and gather requisite documents in support of our application," Wagner wrote. "Because of this decision PavCo is unable to compile the necessary information and review it with legal counsel within the allotted timeframe.
"The original application submitted by PavCo referred to five FOI requests, three of which have since been voluntarily withdrawn by Mr. Mackin. In light of Mr. Mackin's decision to withdraw three of his five FOI requests, PavCo will commence with the processing of the two remaining requests (BCPC-314 and BCPC- 315)."
OIPC's Hamilton subsequently sent a Notice of Cancellation of Written Hearing in the Matter of a Section 43 Application between B.C. Pavilion Corporation and a Respondent. It was also copied to PavCo lawyer Angus Gunn of the firm Borden Ladner Gervais.
April 5, 2013: Wagner emailed me letters about the reactivation of files BCPC-314 and -315.
But the news was not all good. "Further to our correspondence of Feb. 15, 2013, this letter is to confirm that your above noted request will be processed.
"This request was on hold during the Section 43 Application process and the number of business days between PavCo's initial submission (Feb. 13) and the conclusion of the Application process (April 4) have been added to the original due date (March 22).
"We will respond to you by May 23, 2013."
April 23, 2013: NDP leader Adrian Dix promised to strike a blue-ribbon panel on how to make PavCo viable. It would have 90 days to report back and it would explore whether to privatize B.C. Place Stadium.
May 14, 2013: Provincial election day.
May 23, 2013: The deadline stated by PavCo for the disclosure of records about the processing and handling of files BCPC-263 and -264.
Questions: What was the real reason for the section 43-caused delay? Who ordered the section 43 application be filed against me? Who were the unnamed third-parties that were consulted and how did they influence the process?