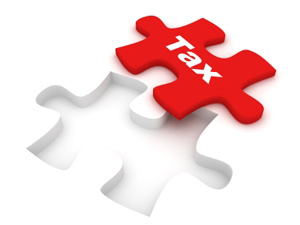 With the days getting shorter and the weather less hospitable, this is the time of year that my thoughts inevitably turn to the shoeboxes in the back of my closet. The ones filled with receipts, invoices and other important financial records from the past year (or two). This year, I tell myself, I won't wait 'til the last minute to get my taxes in order. This year...
If this sounds familiar, then have we got an event for you!
Next Tuesday, Oct. 11, The Tyee is pleased to present Freelance Finance. This two-hour workshop with certified accountant Marianna Scott will cover the fundamentals of taxation. Topics will include which expenses are deductible, what kind of records to keep, how to stay organized throughout the year and tips for eliminating stress and saving money come tax time.
Scott has been preparing personal taxes for the self-employed since 1996. In 2003 she joined Quantum Accounting Services Inc., a Vancouver accounting and bookkeeping firm focused on arts organizations and artists. Scott has been presenting workshops for self-employed artist and craftspeople for the past seven years.
You're invited!
Freelance journalists, writers, photographers, graphic artists, and any other self-employed individuals in the arts and culture industry are encouraged to attend. Bring a pencil, paper and any questions you might have. There will be snacks served and a cash bar. Come early to grab a bite, have a drink, and mingle with other freelancers in the city.
When: Tuesday, Oct. 11 from 5:30 p.m. to 8:00 p.m. Doors open at 5:00 p.m., workshop starts at 5:30 p.m. sharp.
Where: W2 Media Cafe, 111 West Hastings Street, Suite #250.
How much: Only $10. Guarantee a spot by getting yours in advance online here, or take a chance at the door. (And don't forget to save your receipt – this is a business expense!)
This is the second event in The Tyee's Freelance Survival, a series of talks that offer timely, relevant and practical advice on the business of being a freelancer in a rapidly changing media landscape.
The first event in the series, Freelancers on Freelancing, featured freelance journalists Erin Millar, Chris Wood, Claudia Kwan and Vanessa Richmond sharing their experiences of making a living in one of the toughest industries out there. It was a huge success, and it attracted a sell-out crowd, so we suggest you get your Freelance Finance tickets early.
Freelance Survival is hosted by the W2 Community Media Arts Centre and is generously sponsored by the UBC School of Journalism, the Canadian Freelance Union (CEP Local 2040), and the Professional Writers' Association of Canada. (These organizations are offering their members with a discount code for ordering tickets online.)
Hope to see you there!