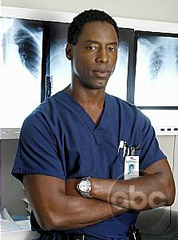 It was the start of a new year that scientists say will be the hottest one on record -- even if George Bush doesn't nuke Iran.
Suddenly everyone believed in global warming, even if they were convinced Santa Claus would fix it.
B.C. Place deflated, Stanley Park blew away and for the first time ever, B.C. had more potholes than pot. All of Ottawa turned green, while the Kyoto debate went to the dogs.
Hillary threw her hat in the ring, but Obama caught it.
Borat was nominated for an Oscar, which moved the Doomsday Clock up by two minutes.
And the media finally decided to take an interest in Vancouver's missing prostitute problem.
Now let's rewind before your laptop blows away to tropical Greenland...
Kyoto accordion
The United Nations is about to release an international report saying that the evidence is now "unequivocal" that global warming is real and the sky is blue. Meanwhile, the ReformaTories™ decided to prove how concerned they are about climate change by launching attack ads against the Liberals and making fun of Stéphane Dion's dog.
Global warming hit Ottawa, heating up the love affair between Prime Minister Steve and NDP leader Jack Layton. The pair have apparently agreed on a new strategy to deal with global warming -- blame it all on Stéphane Dion. Meanwhile, an old letter revealed that Prime Minister Steve referred to Kyoto as a "socialist scheme," which explains why he decided to team-up with a socialist to shore up his Green cred.
Muslims on a plane
The federal government presented Maher Arar with $10.5 million for accidentally identifying him as a terrorist to the U.S. government, which allegedly sent him to Syria where he was allegedly subjected to "hospitality," since torture doesn't exist. Despite the formal apology from the Canadian government, Arar is still on the U.S. "no fly list." However, he is welcome to invest there.
CBC's new sitcom Little Mosque on the Prairie drew a record number of viewers in its debut this month. CBC brass was so frightened by this that they immediately rescheduled the show so that no one could find it. Yes, really.
Muslim activists are apparently upset over the portrayal of Muslims as nuke-happy terrorists in this season of the TV torture-fest, 24. However, producers claim the FOX series will be fair and balanced and that Jack Bauer will torture several nice Muslims.
Rabid Party Animal
Conservative Liberal MP Wajid Khan crossed the floor to the party that condemned Liberal Conservative Belinda Stronach for crossing the floor. The prime minister and his party condemned the move and demanded an immediate byelection, just like they did when David Emerson left the Liberals. Didn't they?
Liberal leader Stéphane Dion backtracked after suggesting that one of the Quebec Liberals banned for life for his role in the sponsorship scandal might be allowed to rejoin the party. What Dion meant to say was he thought his former colleague should join the Conservative Party.
After repeated denials, the ReformaTories™ admitted they forgot to mention hundred of thousands of dollars' worth of donations to their party that broke Canadian election laws. However, party brass say they're not concerned because the audit didn't find any ties to U.S. right-wing organizations. Yet.
The NDP has gone from trying to privatize banks to battling bank machine charges. Meanwhile, the party is investigating a hoax where someone posing as an NDP activist sent a series of e-mails demanding leader Jack Layton's resignation. The big mystery: why the e-mailer didn't just sign his or her own name. Alexa? Ed? Audrey? Svend?
Premier gets Alcanned?
B.C. Premier Gordon Campbell was accused of conflict of interest after it was discovered that his portfolio includes shares in Alcan. In order to avoid any perceived conflicts, Campbell announced plans to invest all his money in foreign companies and was promptly condemned for not having faith in the B.C. economy. The premier's new economic plan is to put all his savings under his mattress.
Vancouver's summer fireworks festival may burn out if organizers can't raise $500,000 in the next few weeks. If the money doesn't turn up, organizers hope to save the former Symphony of Fire by handing everybody in the city a sparkler and a kazoo.
A copy of Canada's Charter of Rights and Freedoms signed by Prime Minister Pierre Trudeau was listed for sale on eBay. The seller felt it would be worth more now in case Steve ever gets a majority and all rights are repealed.
Canada's actors went on strike and ACTRA members are optimistic that support for their cause is growing. Citizens keep approaching Canada's biggest stars on the picket lines with the encouraging words, "Don't I know you from somewhere? Did we maybe go to school together or something?"
Gay's Anatomy
Grey's Anatomy star Isaiah Washington is undergoing mandatory sensitivity training after putting his Golden Globe in his mouth and referring to co-star T.R. Knight as a "faggot." Washington pleaded with fans for forgiveness, explaining that living and working in Hollywood, he'd had very little exposure to gay people. Producers have refused to fire the star of the top-rated series, but they have renamed his character McHomophobe.
U.S. astronomers plan to search for extraterrestrials by building a new telescope that would scan for radio waves to determine whether extraterrestrials have their own TV and radio shows. The only question is whether that would constitute proof of "intelligent life."
Watergated
Former First Lady Hillary Clinton shocked several shut-ins in the Ozarks when she announced plans to run for president. Meanwhile, U.S. Senator John Kerry announced he wouldn't be running -- and Republicans quickly condemned the Democrats for not supporting a genuine war hero.
The White House correspondents dinner will follow Stephen Colbert's controversial vivisection of President Bush and the media with an appearance by America's most cutting edge satirist, Rich Little. The White House Press Corpse™ say they're bracing for Little's daring attacks on the president -- Richard Nixon.
Fries with that?
McDonalds has announced plans to start making all its foods without trans fats, or as they used to call it, "special sauce."
And Pfizer Canada announced plans to cut 285 jobs in Canada. However, they don't expect too many disgruntled ex-employees since all severance packages will include Viagra and anti-depressants.