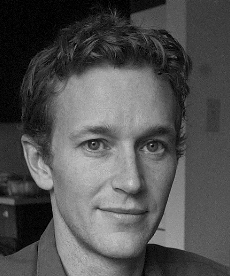 When James Mackinnon returned from the Dominican Republic in the early summer of 2004, he looked tanned but exhausted. He had spent six months investigating the murder of his uncle, a young Catholic priest who was shot dead in 1965. The Mackinnon family - and many Dominicans - believe that Father Arthur Mackinnon's death was a politically-motivated assassination. But Father Art's last hours were shrouded in mystery. Who had actually pulled the trigger and ended his life? Who had ordered the killing? And how did the murder fit into the political clashes of 1965, in those tumultuous weeks after a nervous American president sent 40,000 troops to the Dominican Republic to help the military suppress a populist, left-leaning uprising?
Mackinnon's investigation in the Dominican Republic didn't go the way he had expected. As he tried to untangle the mystery of his uncle's death, he had to negotiate dangers and intrigues that were stirred up 40 years ago, and which still haunt the country. Back in Vancouver, Mackinnon spent most of the next year in what he calls the "Chair of Pain"-a ruthless wooden seat in front of a battered old laptop in his Kitsilano apartment. The book that resulted - Dead Man in Paradise - is being released by Douglas and McIntyre in October. (And Mackinnon speaks Sunday at noon at Vancouver's Word on the Street Festival.)
To come clean: I am not a disinterested reviewer. I worked with Mackinnon when he was the senior editor at Adbusters Magazine, and we are both members of the FCC, a collective of Vancouver-based literary journalists. But it wasn't until I got an advance copy of the book that I learned what had really happened to Mackinnon in the Dominican Republic. I wanted to find out more. And so we spoke in his living room last week, over a plate of local carrots and home-made pickles.
Chris Tenove: What is the crime at the heart of this book?
J.B. Mackinnon: My uncle, Father Arthur Mackinnon, had been protesting on behalf of young people who had been arrested. At that time their families hadn't been given a clear reason why they had been arrested, and so he was protesting for their release. For that, and a number of other reasons, he'd gotten up the noses of people who were high up in power.
One day, not long after he'd made these public protests, he was visited at sunset by a plainclothes policeman. According to several witnesses, they drove through town and picked up a new lieutenant. Shortly after they passed beyond the edge of town, people heard gunshots and the roaring of the jeep engine. A few minutes later a soldier walked into town and said he had killed the priest and the two policemen. And he was carrying the policemen's guns as well as his own.
So, of course, the question was who killed Father Art? Was the soldier telling the truth when he claimed that he killed all three men in a case of mistaken identity? Was it one of the policemen who shot Father Art, and then was killed himself?
And then the question was, how much of it was planned? Had the police been ordered to kill Father Art, or was did something unexpected happen? Had the soldier been ordered to kill Father Art and the two policemen, in order to throw a veil of confusion over the whole affair.
For years these questions were left essentially unanswered.
CT: The book is written, more or less, as an investigation. We see your search when it's working and when it's running into blind alleys. Were you surprised along the way?
JBM: I was completely surprised. I was stunned, actually, by how alive the story was in the Dominican Republic and the level of intrigue and the level of perceived danger and threat. It exceeded all expectations. My greatest worry going down was that the investigation was going to feel meaningless or be boring. And it ended up being the absolute opposite.
CT: When did you realize this was dangerous materiel?
JBM: I was getting warnings right from the start from Dominicans I met. People were telling me, "don't tell people it's your uncle", because family feuds have a particular history in the Dominican Republic. They can carry on for decades and decades. People saw on my behalf the danger that I would be perceived as a family member coming down there to seek revenge.
CT: Was there any moment that you though, wow, I might be in real trouble here?
JBM: There were a few. One that comes to mind is an incident where I had managed to develop an inside source in the Palace of the National Police in Santo Domingo. He was very rightfully nervous and very secretive. Together we developed a more than healthy paranoia. One day he contacted me and said he had documents that were extremely valuable to my search, and could we meet and exchange them. He always spoke Spanish at machine gun speed. So when he said, "Let's meet at the Palace of the National Police," I was unable respond quickly enough to dissuade him.
Now, keep in mind, everyone one in the Dominican Republic is nervous of the police. Some of that is justified, and a lot of it is carryover from decades when the police and special police were nothing but bad news for people.
When I went to the police headquarters to meet my contact, I did my best to look innocuous. But then I was ordered to take off my hat and sunglasses, and when I went inside I saw sitting there-I mean it looked like there was every policeman in Santo Domingo or maybe in the whole country. And of course when I walk in everyone immediately notices, because I'm the only gringo in the room.
I soon realized they had come there for Sunday morning Mass. I stepped into another room, and that's where we did the handoff of the documents. When I finally walked outside, past all the police officers, I was too scared even to blink until I was a few blocks away. And then, when it appeared that I hadn't been followed, I started to laugh hysterically. With relief and at the total absurdity of the situation.
CT: You know, for me, the most poignant moment of the book was that scene just before your uncle is killed. A friend of Father Art saw him in a car with two policemen. And he says that he saw your uncle put his head down on the steering wheel for a moment, as if he was overcome with emotion or something. Do you think he knew that this was going to be the end for him?
JBM: I think so, yeah. I think humans are wired in such a way that we don't give up hope until there is no hope left to lose. But I think he had some sense that he was in danger of actually losing his life, and his struggle in his final days was very personal and very difficult. Some very uncharacteristic things began to crop up then. His cook saw him crying and not eating his food-she said something to him and he got up and went to his private room and got himself together. He clearly didn't want to reveal his fear or perhaps his sense of hopelessness over his situation. He didn't want to convey that to anyone.
CT: Your uncle died before you were born. Did he symbolize anything for you? Did you have a clear conception of who he was?
JBM: Well, yeah, I mean, I don't know if I had a clear conception of who he REALLY was, but he was sort of a mythological figure in our family. A lot of my family is interested in social justice issues and to have this member of the family who had gone to the Dominican Republic and gotten caught up in issues of social justice, and then and to have become a political martyr. It's was fascinating and an inspiration.
CT: People told you repeatedly that you looked like your uncle the priest. (Although one nun says "All you Canadians look the same.") But also, like you he has these very strong political convictions that he follows through on. Do you two share a faith or an aspiration for something in particular?
JBM: I found myself, I actually had conversations with Arthur when I was down there. I didn't have many people to talk to in English, so sometimes I would speak out loud to my dead relative and try to sort things out in my head and imagine his reactions.
I think the major difference between us is that he allowed his political reactions to just pour out of him and he didn't intellectualize his political decisions. My tendency - and the tendency of most people today - is to intellectualize every impulse. That's the great divider between him and I. And it's interesting revelation to make. I came back to Canada thinking that if I wanted to just act from what I saw and act from the gut, I tried to think about how I could begin to do that. I could see in the Dominican Republic that he felt a real freedom that way, he was put in a place where there was really stark injustice and he had immediate power to do something about it and he didn't hesitate to do it. So I think there are lessons for me and for lots of people.
CT: So, why was 2004 the right time to try to unravel this mystery that's been around for almost forty years?
JBM: There were two reasons. One was it was the 40th anniversary of the death. And, second, all of a sudden this story seemed to resonate with what was happening now. We have this new era of American interventionism, and I realized there were all these themes that resonated across from the 1960s to the 2000's.
CT: What kind of resonances are you talking about?
JBM: The clearest example of this is when I was reading through Lyndon Johnson's justifications for putting an occupying force in the Dominican Republic in 1965. You could take quotes out of LBJ's mouth and put them in Bush's mouth prior to the invasion of Iraq and the only difference you would notice would be that Bush was sounding unusually intelligent that day. The quotes are that transferable.
There was the idea of "overwhelming force", which is like an earlier version of "shock and awe". There were reasons for invading the Dominican Republic that were fabricated out of thin air, or that were only believed by a minority of people who were completely disconnected to what was happening on the ground. In this case, the fear was that the Dominican Republic was going to be the second communist domino after Cuba. It wasn't a realistic fear in any way.
The Dominican Republic is a completely different country and a radically different political culture than Cuba.
So you have all of these things, in the 1960's you had this monomaniacal fear in America about international communism. Now it's international terrorism.
CT: Do you have any lessons or warnings for us today, because of the parallels with forty years ago?
JBM: We need to demand much, much more of our political leaders before we follow them into any kind of combat situation. The people of the Dominican Republic know this better than anyone: the repercussions of occupation or war are extraordinary and they go on for decades. It affects all sides: the people who supported the American military, the people who's revolution was crushed by the American military, both sides are still reeling from that. That's the essential lesson: we have to demand more from our political leaders. We have to remember that the things we see on TV which are easy to forget about two years later, they are impossible to forget forty years later for the people who lived it.
CT: Will Dead Man in Paradise come out in the Dominican Republic?
JBM: I hope so. I am personally going to bring books down there and give them to people that I spoke with. My very strong hope is that it will be translated into Spanish and it will go to a publisher/distributor in the Dominican Republic. But it will reach Dominicans regardless, because Dominicans have an enormous ex-pat community. There are lots of Dominicans in Toronto and Montreal and there are 400,000 in New York. They are the second largest Hispanic population in the US. I'm sure they will be reading the book and talking about it.
CT: What kind of repercussions will there be?
JBM: I don't know. If and when I go back, I will do so quietly. Because there are people who are accused in this book: the killers of Father Art are named. Everybody wants to tell a story where his or her family member is innocent. And I'm putting on paper a story that declares some parties guilty.
CT: You've written a murder mystery. When people ask, "Who did it?" what are you going to tell them?
JBM: Well, in this case, I can tell people who did it if they really want to push me. But what a book like this does, unlike a pure thriller, it explains a mystery through all of its facets, so you aren't able to walk away in the end and say "the person who dunnit is the bad guy, or the evil guy." I tell who put the bullets in Father Art's body in the first chapter. Why they did it, who they were, what all the circumstances were: that's the real mystery and it's a much more fascinating story to tell.
James Mackinnon, who also co-writes the Hundred Mile Diet series for The Tyee, will be speaking about Dead Man in Paradise at the Word on the Street Festival at Library Square in Vancouver at noon on Sunday.
Chris Tenove, widely published, is a contributing editor to The Tyee.