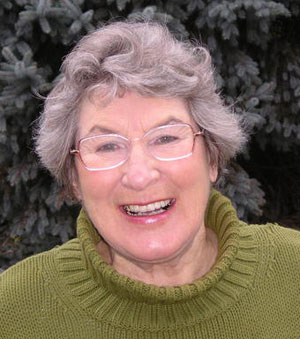 Patricia Marchak was many things in the course of her life. A journalist, a sociologist, a dean of arts, a scholar, and someone passionately concerned with political and human rights issues. She was also a very warm and outgoing person, beloved by the many colleagues, students, and friends with whom she came into contact, not to speak, needless to say, of her husband and two sons.
What stands out for me was her willingness to take risks. She gave up a journalistic career with The Province to start all over again as a graduate student and university instructor. Some time into her university career, she chose to run as a provincial candidate for the NDP in Point Grey, to be rewarded with inevitable defeat in a riding that (save for the late 1980s and 1990s) has always voted Social Credit or Liberal.
As dean of arts, she found herself caught up in the McEwen affair, when the political science department at UBC was accused of systemic sexism and racism towards its graduate students. She had the courage to defend the cause of due process when many were losing their heads in what became an escalating conflict over political correctness at the university.
In her later years, when others might have sat back on their laurels, she travelled widely in South America and Southeast Asia, documenting instances of state terror by the Argentinean military, the Pol Pot regime in Cambodia, and other repressive governments.
A prolific intellectual
Her list of publications is impressive. Two of her books have a specifically B.C. focus. Uncommon Property, written in collaboration with a number of her colleagues, is a study of the social forces shaping the B.C. fishing industry from its origins through time. Green Gold documents the move to greater concentration and oligopolistic practices in the B.C. forest industry in the post-World War II period.
From here, her work began to take on an increasingly globalized focus, reflecting the new reality of our age. Logging the Globe examines how the B.C. forest industry had failed to come to grips with global changes to their industry and to the increased role of plantation economics in the southern hemisphere. The Integrated Circus: The New Right and the Restructuring of Global Markets deals with the ascendancy of the neo-liberalism and the market ideology that accompanied it. God's Assassins: State Terrorism in Argentina in the 1970s, co-written with her husband William, is an analysis of the motivations and behaviour of the perpetuators of torture during the military regime in Argentina, coupled with extensive interviews with relatives of the disappeared and former prisoners. Reigns of Terror examines one of the more horrendous phenomena of modern times, genocide, and does so in a broadly comparative manner.
Her final book-length contribution, No Easy Fix: Global Responses to Internal Wars and Crimes against Humanity, maps some of the major human rights violations of recent decades and addresses the limitations of looking to international criminal courts alone as a way of dealing with them.
A caring citizen
Mention might also be made of Pat Marchak's contribution to the well-being of B.C. in a number of other ways. At various times, she served on the boards of the Open Learning Institute, University Hospital, B.C. Buildings Corporation, and the UBC Board of Governors.
She cared passionately about the direction in which the province was moving.
A personal memory comes to mind. She came late to a faculty of arts meeting over which she then presided as dean, explaining that she had been one of the invited guests at the formal signing of the Nisga'a Treaty, the first modern treaty in B.C. history, an event with which, as a former head of the anthropology and sociology department, she was particularly proud to have been associated.
On Jan. 1 of this year, Patricia Marchak died of lung cancer. Flags flew at half mast at the UBC Department of Anthropology.
We do not always give due recognition to some of the more important figures in the intellectual and academic life of this province. With Patricia Marchak's passing, B.C. has lost such a figure and the University of British Columbia one of its more sterling academics and administrators of recent decades.