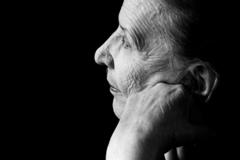 Here is how my Great-Great Aunt Evelyn, who is 78 years old and fragile of mind, came to pay $4,244.80 for home cleaning equipment she never used, and how we members of her family did what we could to put accounts right.
But not before we learned a lesson in just how vulnerable some of our elderly citizens can be to a smooth voice on the phone.
For the past couple of months, my family has been preparing to move Evelyn from Surrey to North Vancouver to be closer to relatives so we can more easily take care of her and help her with her illnesses. She is suffering from what her doctor believes to be the early signs of Alzheimer's disease, as well as dementia and a lack of mobility.
On Jan. 3, we headed to her house to begin packing, navigating my father's SUV through the snow. When she called, her soft voice murmured the usual questions. I politely reminded her about the move she had forgotten many times before. I was also reminded that she did not know if she "was coming or going."
Like many elderly people suffering from memory loss, Evelyn's life has become a book she reads daily, with each page read delicately and turned, before being forgotten. Her mind turns the present into a void which is empty, where nothingness dwells. A place where even moments of happiness and laughter with friends are forgotten, leaving her feeling constantly ignored and alone. We try to help, but sometimes it seems our actions are fruitless.
Before she opened the door that cold morning, I sensed her soft little steps, both anxious and confused.
At breakfast, I popped her pills out of her daily medication calendar. She refused to take them and did not believe the pills belonged to her until I showed her the name on the prescription. Still hungry, she explained she would take them after eating more of her breakfast, placing the pills next to her toast on her plate. Three minutes later, she asked why the pills were on her plate and we again had the same conversation.
Old Christmas cards, recent receipts
In my great-great aunt's home, we discovered collection after collection of lost memories and forgotten dreams. In her bedroom, her drawers were filled with old Christmas cards and vacation receipts, including unopened products from Woodward's Department Store, which claimed bankruptcy in 1993. In her kitchen, her cupboards were filled with over 30 pots and pans, 50 cans of salmon and enough supplies to feed a small army. I imagined her shopping, buying the same things over and over again, forgetful of what she already owns.
Opening one of Evelyn's drawers, my father discovered a credit card receipt from one day earlier for the purchase of a vacuum and two air cleansers for $4,244.80.
It would be an understatement to say my father was enraged. After all, his Great Aunt Evelyn already owned both a competent vacuum and a steam carpet cleaner.
When we asked Evelyn about the purchase, she did not remember and was shocked to find out how much money she had spent. Even two weeks later, she does not remember signing the contract.
'I told her not to let them in'
It turns out Evelyn was duped by a telemarketing call, according to her friend Betty Knowles. Evelyn told her friend she had received a call and was told she won a prize. Although Knowles warned her it was a con, Evelyn did not listen.
"She phoned me the next day to say that they were coming to bring her, her gift. I told her not to let them in," Knowles said, Evelyn's friend for over 65 years. "I do know that I told Evelyn not to have anything to do with it because I knew it was a con."
Knowles says that these salespeople can be very high pressure and they can trick people, whether young or elderly, into signing something.
"If they spent a little time talking to her, they'd realize that she wasn't remembering what she said," Knowles explained. "I think that (the salesperson) would recognize that she really didn't comprehend what he was selling."
After hours on the phone with both MasterCard and the company, Healthtek Enterprises Inc., a salesman came to the house to collect what my family felt were unnecessary and overpriced products. I looked at him coldly.
Same questions, over and over
The young salesman was well-dressed and well-spoken. He promised us that if he had known she had Alzheimer's disease, he would have never sold her the products. Although, he did admit, it finally made sense to him why she kept asking the same questions.
While searching for the products he had sold my great-great aunt -- two Filterqueen air cleansers and a Filterqueen vacuum -- we could not find Evelyn's vacuum. But we did find a power head to a different kind of vacuum cleaner made by Miele. When we asked the Healthtek salesman about it, he replied that he knew nothing of a Miele vacuum.
According to Evelyn's receipt, no trade-in was noted for the Miele, though it does show an exceptional discount of $2,094, which I imagine was a sales tactic. My family and I presumed the 10-year-old Miele had just gone missing. To our surprise, however, the company returned the Miele vacuum 11 days later.
A C- from Better Business Bureau
It turns out my family are not the only ones around who have been dissatisfied with Healthtek, which sells Health-Mor's Filterqueen products.
The Better Business Bureau has received two complaints about the company. The bureau's website gives Healthtek a C-minus rating due to a lack of information about the company, according to spokesperson Mark Fernandes.
"There is some information that the company has done telemarketing and even doing surveying of consumers," Fernandes explained. "There's been allegations that the company does some sort of survey with a prize attached to completion of the survey, and as well, products being sold."
Yet the Better Business Bureau is still uncertain as to how Healthtek operates.
"We did not have enough contact with the company to determine enough information about what the company is exactly," Fernandes said. "To learn a little bit more about how the company operates is something we've been trying to contact the company about and we haven't completely understood that yet."
What does a good vacuum really cost?
It only takes a quick Google search of manufacturer Health-Mor and Filterqueen to find multiple complaints about the manufacturer's distributors in both Canada and the United States. At ripoffreport.com there are warnings about the quality of Filterqueen products, tales alleging salespeople have refused to give refunds, stories from people who allegedly have been scammed and a warning from a man who claims to be a former employee of a Health-Mor distributor.
"In my tenure with the company I was taught how to effectively lie, cheat, steal and take advantage of employees and consumers alike," writes John from Cleveland, Ohio.
In his lengthy piece, he also warns potential employees of a Health-Mor distributor about the process of ripping off loved ones to get accustomed to presenting the products.
"You will have simply wasted a couple weeks of your life and sold your friends and family something for an outrageous price that they could have gotten on EBay for $200."
A high quality and reliable vacuum should cost between $200 and $300 for an upright and $200 and $400 for a canister. Meanwhile, a top quality air cleanser should cost between $200 and $300. This means my great-great aunt should have spent no more than $1,000, according to Bob Markovich, Consumer Reports home and yard editor.
Not only did Evelyn over pay by more than $3,000, Filterqueen is not considered a high quality product by Consumer Reports.
"As I recall, they were expensive and they weren't exactly top performers," he said.
When I told Markovich the price Evelyn paid, he was shocked, to say the least.
"Oh my God, that is insane. That's crazy," he said. "The $4,000 figure sounds really, really, really high to me based on what we have tested, based on the going price."
Talking to Healthtek
My first call to Healthtek Enterprises Inc. was unsuccessful. The company refused to answer any questions or give the number of Evelyn's salesperson. On my second call, the gentleman on the phone did make a few comments, but refused to give his name.
"We aren't allowed to ask how old someone is or someone's age, which is irrelevant in any purchase," the anonymous person said. He added that the company did reimburse the money within 15 days and reimbursed the trade-in, although Evelyn's receipt never showed a credit towards the purchase for trading in her Miele vacuum.
The anonymous person added that he was too busy to answer any questions.
"It was an unfortunate situation that I prefer not to ever go through again and I'd kind of like to forget about it all," he said. "Cancellation is something we take very seriously here, but it is not a very positive thing."
"Hopefully (your father) forgives us and it is an unfortunate thing and I wish it didn't happen."
When I asked him for his first and last name, he replied, "No, but I will see you later. Bye Bye," then hung up the phone.
Something for nothing?
Surrey police spokesperson Sgt. Roger Morrow said that fraud is a word with a very specific definition. And my aunt's case might not apply.
"If I'm coming by your home and selling you a $4,000 vacuum that's only worth $200, that's not necessarily a fraud," he said.
When called by telemarketers offering free prizes or promotions, Morrow suggests buyers need to beware and expect that dream freebies are too good to be true.
"The question you have to ask is how often do we get something for nothing in our society," Morrow said. "The answer is -- almost never."
"The (elderly) are very susceptible. They do not think fast," Morrow explained. "Typically speaking, they feel everyone in the world is good people and they are not prepared, they are not on guard in the eventuality that they are going to be taken for some of their money."
To protect the elderly from potential fraud, he suggests adding your senior relatives to the National Do Not Call List of Canada. However, recent reports raise concerns that some firms are abusing the list, using it, in fact, to find prospects for their telemarketing appeals.
If you believe you or someone you know might have been duped into an unethical or fraudulent business dealing, Morrow says, report complaints to the Better Business Bureau and cancel cheques and credit card payments. And contact the police immediately.
Morrow also added people should be aware that some non-profits and charities sell their mailing lists.
My father, who has power of attorney over Evelyn, will be taking it one step further by lowering the limit on her credit card and monitoring her statements online. He also plans to file a complaint with MasterCard and the Better Business Bureau with reference to this event.
Payment returned
Healthtek has now reimbursed Evelyn's credit card.
It was lucky for her that we happened to be there to pack her for a move and find the $4,244.80 receipt in a drawer. Without the move and if we hadn't had a chance to visit her within the 10-day cancellation period and had a reason to go through her drawers, the receipt would never have been found. If this were the case, Evelyn would have been out a lot of money for products she didn't need and cannot afford; and even scarier, products she did not remember purchasing.
Related Tyee stories: