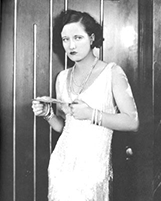 This Winter Solstice we appear to be melding the financial kind of depression with the psychological sort if only as a trendy new way of styling ourselves. Call it New Depression Chic.
This New Depression has nothing to do with financial facts, which are relatively good in this neck of the rainforest. Canada has the most stable economy in the G7 thanks to our pragmatic bankers and economists. Not to mention years of governments that made up what they lacked in loony right-wing theories with pragmatic financial management. Just think: Had we had those Bush loving Tories in power over the last decade, Canada, like the Brits, would be joining the U.S. in buying up their bankrupt banks.
So we're good. Well, good-ish. As long as we can keep Harper and the fundamentalists -- hey, they could be a punk band -- from resurrecting the finest financial thinking of the 18th century.
But never let the facts stand in the way of how you feel, as the New Agers like to say. With all the hysterical headlines about us being in a "technical" recession -- that's negative economic growth for two quarters -- we need only feel there's a Depression for one to exist. Or, if we feel it too long, for us to actually cause one.
As Psychology Today tells us, a Big D has as much to do with behavioral economics as fiscal reality.
Well then, in the interests of preserving our consumer economy, there's nothing to do but party like it's 1933.
Put kids to work!
Everyone is way ahead of me on this trend. As I write, CBC radio's B.C. Almanac is airing its new Monday call-in show on money management. Last week's featured Kim Deep, whose business Kidz Make Cents educates minors about money.
She advised the call-in mom of a 15-year-old with her first job and cash-frittering ways to insist her daughter start paying a percentage of her cheque toward the family budget. In other words, rent.
The horror felt by the caller (and the normally neutral host) was palpable and hilarious. The notion of robbing children of their privileged extended childhoods -- that last well into their 30s for some children -- is just so shocking for baby boomers and their larvae that it's obvious there is no real economic crisis here. Kids contributing to the family budget is a fact in much of the world, as it was in western climes until recently. Hence the child-labour laws.
Deep has been making the rounds of local media and selling her "prosperity parties" to groups and schools. She sells books and other products, and for just $297 you can send your teen to a weekend financial literacy camp at the University of Alberta.
Apparently New Depression Chic is another one of those irony-free zones.
Buy a radio and settle in
But who am I to buck a trend? With hard times in mind, I'm celebrating this year's Shoppapalooza (I understand some of you are still calling it Christmas) with gifts that reflect the NDC. In keeping with what's hot, my gifts all have to reflect a reverence for the last depression.
I had thought the resurgence of radio, that quintessential 1930s medium, was due to all the free goodies on podcast and Internet radio, but now I suspect it's driven by NDC creating a taste for everything of that era.
You know, things like Barack Obama. That guy is doing one fab impression Depression-era President Franklin Delano Roosevelt, right down to his fireside chats. Only Obama's weekly addresses are done in a mock oval office setting (did they snap up the old West Wing set?)
What better way to listen to that velvety voice and the old-fashioned oratory than on a high-priced table radio, a category of electronics that is suddenly experiencing a boom. Coincidence? I think not.
Radio gave oomph to the great political orators of the last GD -- Churchill, Hitler, Tommy Douglas -- but I think Obama is one speechmaker returning the favour. He sounds even better in a voice-only medium. Oh sure, he's easy on the eyes and has an elegant, dignified carriage that works well on TV, but radio goes straight to the brain, which is where his speeches resonate. Unlike television, which is full of distractions from things like tics, designer wardrobes or big boobs, radio is the medium that separates the Franklins from the Palins. Obama sounds so fashionably FDR-ish when he talks about hard times to come that even I trust him. Did he actually use the term New Deal or did I just imagine it?
Bright politicians and their back-room boys should be searching iTunes podcasts right now for free downloads of Obama's performances, which are the ideal content for the new Internet radios.
Tivoli, the audio-snob's favourite radio-maker, has the NetWorks model going for U.S. $600 complete with retro styling and a handsome cherry wood cabinet.
Oh, there are cheaper ones to be had -- or you could just add some good speakers to your computer -- but nothing says New Depression Chic like listening to Obama on a handsome, overpriced table radio (preferably, with an analog tuner).
Dance to forget
On the topic of vintage entertainment, nostalgia buffs can find dozens of Depression-era radio series at the iPod-friendly audible.com, in a section appropriately called "radio nostalgia." You can catch War of the Worlds, Sam Spade, and The Shadow just as if there were soup kitchen lines snaking around the block. A 55-minute just 66 cents (or a buck, Canadian).
Think of it as conspicuous thrift.
I've long assumed TV's current dance competition mania was the harbinger of economic decline, as dance, like hemlines, is always a crystal ball. (The frock-market is far more reliable than the TSE. Are hemlines dropping? If not, it's not a real economic downturn, according to the "hemline index" conceived of by a 1920s American economist George Taylor.)
I'm looking forward to the old-fashioned dance marathons to come. Certainly watching some of TV's talented terpsichoreans might inspire even couch potatoes to move. Just not like that. Please. (What's with the cheesy choreography? I find myself wishing some of those dancemakers really would break a leg...)
For those who aren't up for night-after-night at the barre, the answer is social dancing. In New York's Central Park they still have casual street dancing the way our grandparents used to do it.
The basic partnering dance known as the lindy hop (and all its variations) is an improv dance -- there are some stock steps, but beyond that, you build a style by hanging out with other dancers and picking up steps. This kind of dance is retro and trendy all it once. It evolved out of the Charleston -- a dance born of the same wild, careless energy that led to the stock market crash of '29 -- as it was shimmied in the speakeasies of Harlem. But you can draw a direct line between the tranky doo through to the B-boys who spin on the streets next to the hip-hoppers.
For Ballet BC, a modest proposal
For those who jitterbugged their way through the last swing dance revival that coincided with the early '90s recession, well good for you for embracing extreme dance. Never forget how well it went with World War II. For the rest of us in the aging wing of the populace, it's time to ditch the aerials. The best lindy hoppers are smooooooth, which is why they can dance into their 90s. In fact, it seems only people of a certain age know how to lindy really well, so try roping some aging rellies into showing you how. Persuade them to throw a block party -- that would be a very New Depression alternative to swanky Christmas do.
Since dancing is always cheap chic -- and way more fun than communing with rhythmless gym-rats -- the perfect NDC gift is a membership in a local swing dance club. Vancouver's club has memberships starting at $35 a year, and the how-to comes-with.
Speaking of dance, in true Great Depression style the demand for performing arts is up across the country. Not surprising, given that entertainment was a big seller in the 1930s, with movies leading the way.
Ballet British Columbia's unfashionable plight -- they've announced they will be on an indefinite lay-off if Nutcracker ticket sales don't pick up -- is an anomaly, even on the outdoorsy West Coast. But they could be back on trend with a New Depression Chic solution to their fundraising woes. Have the company take up taxi dancing and rent themselves out to well-heeled patrons.
In the last GD, young women sold their time for "10 Cents a Dance," as the Rodgers and Hart tune goes, and I think that if BBC adjusts for inflation they might raise a few bucks. Given the shortage of men who have any juice on the dance floor, I'd say the male dancers might be worth even a few bucks more than the women. Can't you see it now: tea dances during the cocktail hour aimed at the downtown business crowd -- this year's alternative to that other dance-inspired fitness trend, pilates.
A thousand ways to make beans
On the food front, news media are making much of the impact the credit crisis is having on overpriced restaurants, but I see it in the sudden popularity of pressure cookers. I've listened to a not-vegetarian friend who has been romancing the bean for several months now, waxing on about the wonders of his new pressure cooker. Manly-men, he tells me, risk life and limb to cook with pressure. I suspect he's hoping it will blow-up-good and turn into a scene from those dreadful movies he loves.
Once considered a gadget only a vegan could want, pressure cookers are popping up on all the posh cookware sites. Chefs rhapsodize about what they can do for cheap cuts of dead animal carcass. There are whole websites devoted to these gizmos, which debuted in the 1940s, but are now (allegedly) more whiz-bang and less volatile. They sell for as much as $439.99 (plus shipping and taxes) for that pot-junkie's label Kuhn Rikon, so let's hope they don't guarantee a kitchen reno too.
A $500 pot for budget cooking? It is the perfect Christmas gift for a pretend depression! Although sane people can find plenty of good stainless steel pots under $100, and there's even a Pressure Cookers for Dummies book, that approach would rob bean-consuming of some of its glamour. And be warned that Gourmet Magazine, the pretentious cook's bible, prefers the beans-boiled-on-stovetop method.
For a touch of thrift, throw in the link for The Ontario Coloured Bean Growers Association (no, I didn't just make that up), which posts recipes for the garbanzo revival, and they don't care what you cook 'em in.
A New York Times survey of economists confirms that getting more exercise and eating more healthful home-cooked meals both correlate with trends in previous economic downturns, which suggests that perhaps a little New Depression might be good for our health? Although, there is some other inexplicable consumer behaviour.
Water down the java?
Candy sales rise, they say, as do buys on beer and pasta sauce. Apparently more mature-looking Playboy playmates and actresses are favoured in tough times: taller, leaner, stronger-of-jaw and thinner-of-lip. Of course, that is nowhere near as surprising as male economists blithely commenting on women as if they're just one more commodity -- but that's another column.
I was inclined to believe Americans might really be hurting, given that they'd been running an economic house-of-cards for years and long before the market meltdown Canadian economists were warning that the U.S. was courting another depression with their ninja mortgages and liar loans.
But articles like "The Java Dilemma: Saving on Coffee in Tough Times" at ABC News makes me think even in the U.S. the New Depression is all style, no substance. Not outsourcing your daily joe is what passes for suffering down there? Home-brew made with a few hundred dollars worth of coffee making equipment is their idea of hardship? This piece would be offensive, if there were a real depression; as it is, the story is just revealing.
Clearly, we're not reducing our spending so much as re-organizing it, for fashion's sake. In other words, nothing has changed much this Christmas, despite much ranting on my part.
I give up. I know when it's time to get with the program. So let's all go out and honour the baby Jesus by buying some overpriced something-or-other made with child labour in a second world sweatshop.
Scrooge, in all his moods, would approve. Although I'm not so sure I do.
Related Tyee stories: