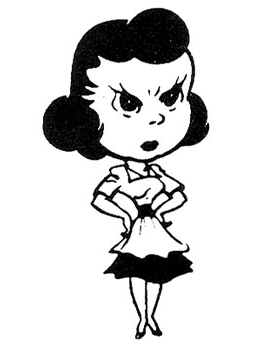 The glassful of ice water smashed into my lap, drenching my pants. My friends drew back in surprise while the waiter who had just accidentally chilled my nether regions apologized profusely, handing me wads of paper napkins. The manager of this Robson Street restaurant materialized a moment later. He also apologized profusely and sent a complementary snack plate to our table.
I could have made a scene about it, demanded my meal be comped, berated the server and been a pain in the ass. Instead, at the end of the meal, I paid my bill but left no tip.
I thought this was perfectly reasonable. The apologies and the complimentary dish were appreciated, but it didn't change the fact I would still walk around with wet cold pants for the rest of the night. My friends, and most of the people I've asked about the incident since, thought I still should have tipped him.
This shows a fundamental difference of opinion about tipping: is it an optional reward for exceptional service or a customary unofficial payment? It's a thorny point of both etiquette and ethics, which can be seen as an indicator of character.
Service or shakedown?
Big tips can mark a person as nouveau riche or as the life of the party. In the opening scene of Reservoir Dogs, Mr. Pink's refusal to tip a waitress on general principle makes the other robbers turn on him, and marks him as the most likely to be the rat. On Seinfeld, George Costanza's five per cent tips (if that) indicate his general selfishness.
Many etiquette guides preface their sections on tipping by saying that the practice itself is disagreeable. Not only does it add an extra expense and element of complexity to dining out, it reminds people of a time when servants were dependent on the generosity of their social superiors. Others say that management has somehow shifted the responsibility for servers having living wages to the customers. Less charitable writers complain about tipping as a shakedown, separating travelers and diners from their money for no good reason.
Tipping can even have unsavory connotations. Detractors liken it to graft, bribery or other illicit transactions, and tips may go as unreported income. According to a book on "etiquette for consenting adults" by former "Mayflower madam" Sydney Biddle Barrows, when calling an escort service one should ask, "Is tipping involved?" to determine if sex is included in the fee.
Must you tip?
Nonetheless, the consensus of etiquette says that tipping is a fact of life and, barring deliberately egregious service, mandatory. A social guide written by Lady Troubridge in 1926 stated: "The system of tipping is much to be deplored, but it exists in every country, and we are certainly more reasonable now than were our ancestors a hundred years ago, who tipped a whole row of waiting servants after a dinner-party." The same book pegged the standard tip for restaurant service at ten per cent.
According to Kerry Seagrave's study on the subject, Tipping: An American Social History of Gratuities, tipping is an established tradition going back to the late Middle Ages in Europe. A guest at a private home was expected to pay "vails", a small sum, to each of his host's servants on departure. Even then, it was uncertain whether vails were a gift or a payment.
As has been suggested many times since, a meeting of gentry and nobility in Edinburgh, 1760 agreed to abolish the practice of vails and increase servants' wages to compensate. However, the practice continued despite such efforts. Tipping percolated down through the class hierarchy, from noble manors to restaurants and hotels.
Tipping did not come into common practice in the United States until the mid-nineteenth century, but it proved resilient. Every few years, someone gets the idea to found a chain of hotels or barber shops or some other service with a strict no tipping policy, only to go back to the old ways. Even in the Soviet Union, tipping was ubiquitous enough to prompt disdainful editorials, calling it a "survivor of capitalism" that "humiliates the honor of men."
Class struggle, one meal at time
Tipping is the front line in the class struggle, where pocket change for one side means a decent living for the other. The implied threat of sabotage by slighted tippees goes back to the days of vails. There are apocryphal tales of traveler's baggage being tagged with discreet chalk marks, indicating their tipping proclivities to initiated servants, or diners being pursued outside the establishment as a not-so-gentle reminder. More recently, one hears about various bodily fluids added to orders. Poor service was the more common retaliation.
There's even a database of lousy tippers with more than 180 entries about celebrities. (It claims Jennifer Lopez left a $2.16 tip on a $750 bill at Vancouver's Black Magic Bar and Grill.) Some people might blanch at Bitter Waitress' definition of a bad tip as "any gratuity under 17 percent for service which one's peers would judge as adequate or better."
Now, I admit I have never worked for gratuities. I did work as a server/line cook at a pasta restaurant, in which the customers ordered and paid at the counter and serving staff brought their orders to their tables. With a few exceptions, none of the customers tipped. (Why the kitchen and bussing staff, who work just as hard in both tipping and non-tipping establishments, should be denied that extra income is one of the many mysteries of tipping.)
I will also admit that I have stiffed a few tips on occasion, though I plead ignorance or financial necessity in those cases. When I have been forced to order only water, I still left a few quarters. I've lived mainly off freelance work for the past few years, and if there's anything worse than working for tips, it's freelancing.
Small revenge
I have always accepted the practice of tipping, and I realize that by some economic quirk they are what many people need to make a living wage. I've generally followed the fifteen per cent standard. Yet, I reserve the right to reduce or withhold a tip. In my opinion, tipping is not a courtesy. It is a payment for service, and if that service is not satisfactory, the payment is withheld.
In a world full of blatant fraud like movie theatre popcorn, parking charges on concert ticket even if you don't take a car, and nightclub drinks that are ninety per cent ice, tipping is the one point in the consumer experience when you can pay what you think is fair.
To the waiter who slipped up that night: I hope my missing $1.50 wasn't a hardship, and were the situations reversed, I wouldn't have expected a tip either.
Peter Tupper is a regular contributor to The Tyee.