A volunteer team of divers has made it their mission to pull junk from the bottom of lakes in British Columbia. Over the years they've retrieved tons of debris. And then it dawned on them.
Instead of shipping the garbage off to landfills, why not hand it to artists to turn into creative projects?
Last month the divers' group gave 11 piles of trash to the Sea to Sky Arts Council Alliance, a collective of arts groups stretching from North Vancouver to Pemberton.
The idea started with Henry Wang, founder of Divers for Cleaner Lakes and Oceans. "I thought it would be cool to take some of the stuff we found and see what kind of creative art we can make. Then using the art as another avenue of educating the public on the amount of trash we find," he said.
What does Wang want people to learn about lakes and what humans dump into them? "If we all could make a little bit better effort, to pack it in and pack it out, to make sure we don't litter, we're going to see a better result."
Wang reached out to Amy Liebenberg, then the executive for Squamish Arts Council, who loved the concept and worked to bring aboard other arts councils as well as artists and sponsors.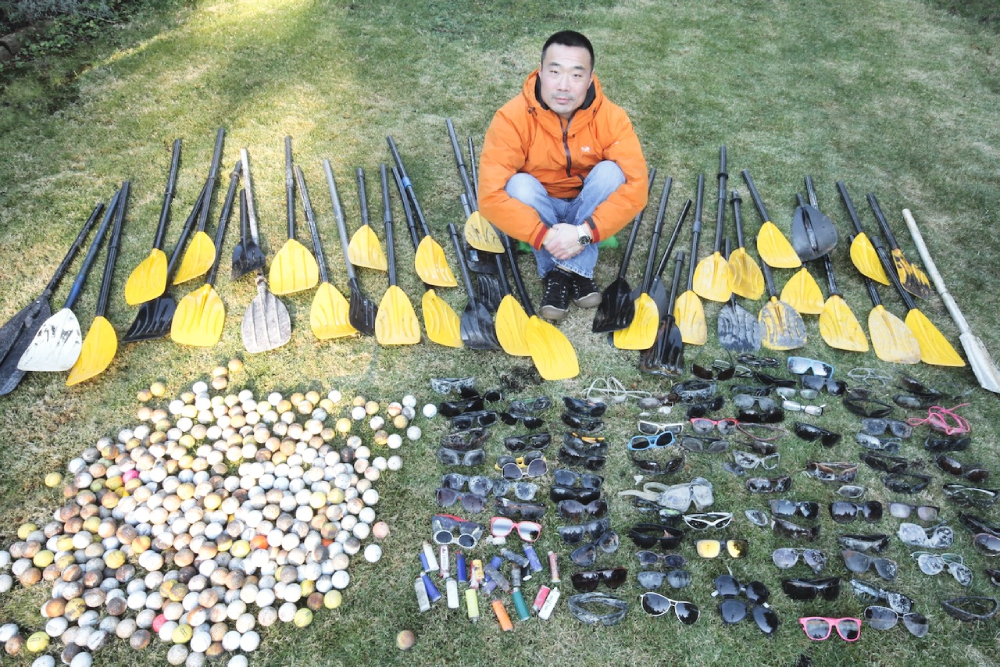 Fourteen artists from seven art councils (Pemberton Arts Council, Arts Whistler, the Squamish Arts Council, Lions Bay Arts, the Hearth Arts on Bowen, West Vancouver Arts Council and North Van Arts) will create artworks for a collaborative project called Diving In: The Art of Cleaning Lakes and Oceans.
Jami Scheffer, executive director of the Hearth Arts on Bowen said the artists are invited to use the materials provided to express themselves however they wish, comparing it to a reality TV show cook-off. "It's like the chef challenge but instead, we are going to create art from the trash," he said.
The resulting exhibit will travel to seven communities between April and November.
"We look forward to seeing the creative process as each artist takes the trash and turns it into something new and beautiful," said Haley Hardy, communications director for the Alliance.
We at The Tyee share her curiosity. So we've made contact with a number of the artists and in the coming months we'll publish a followup piece showcasing how they turned submerged flotsam into something special.
A version of this story first appeared in the Thunderbird, the student publication of the University of British Columbia graduate school of journalism.