When Terra Poirier started her undergraduate degree at Emily Carr University of Art and Design 10 years ago, she didn't expect to find herself feeling complicit in "exploiting artists in the name of educating artists" by attending a school that hired lower-paid contract instructors to teach students instead of full-time faculty.
"It's capitalizing on the existing precarity of artist and art workers in the larger arts community," explained Poirier, who explored the issue in her graduation project last May.
Poirier's new book, Non-Regular: Precarious academic labour at Emily Carr University of Art + Design, published by Vancouver-based UNIT/PITT Projects, is an extension of that work and features interviews with and testimonials by 26 current and former Emily Carr non-regular faculty, as well as samples of their artwork symbolizing the impact of precarious work on themselves, their students, and the education institution overall.
Just over half of all courses taught at the Emily Carr University of Art and Design are led by contracted employees, also known as non-regular faculty. Unlike tenured or tenure-track professors, non-regular faculty must reapply for the courses they teach every semester, regardless of how often they have taught them before.
The majority of non-regular faculty at Emily Carr are what's known as sessional instructors, who receive the least amount of money among all instructors, and no health benefits. In the 2017-18 school year ,there were 96 sessional instructors at Emily Carr, compared to 18 lecturers — the next step up from sessional but still non-regular faculty — and 69 tenure-track and tenured faculty.
Non-regular faculty do the same work as that of tenured faculty, but for significantly less money, Poirier said.
In a statement sent to The Tyee, a spokesperson for Emily Carr said "All faculty are valued contributors to the success of Emily Carr University of Art + Design. Our sessional faculty are hired for teaching roles only — they do not share the same range of responsibilities as their full-time faculty colleagues for graduate supervision, research, including seeking research dollars, and service to the university community through committee and other governance responsibilities."
They added that non-regular faculty were paid the same rate at the school that they are in 18 of the province's public postsecondary institutions, and non-regular faculty are welcome to apply for tenure-track job openings as they arise.*
The spokesperson's email also included a statement from Gillian Siddall, Emily Carr's president and vice-chancellor: "Our part-time faculty are outstanding teachers who contribute to a robust student learning experience. We value their contributions deeply, and are sympathetic to their concerns. We welcome the conversation on employment practices at Canadian universities, as it is in our common interest to ensure an equitable and sustainable future for postsecondary education.
"We are genuinely committed to growing the number of tenured faculty at ECU, and will continue to collaborate with faculty and staff to maintain a supportive environment in which to learn, work and create."
While universities and colleges across Canada are all increasingly dependent on precarious part-time labour, Emily Carr is above the national average where a third of postsecondary faculty are non-regular.
The Tyee spoke with Poirier last week about Non-Regular, which launches Oct. 23 with a panel discussion at Emily Carr's Aboriginal Gathering Place. This conversation has been edited for clarity and length.
The Tyee: Reliance on non-regular or sessional labour is not new or unique to Emily Carr. Why did you feel the need to do a project on precarious labour at Emily Carr in particular?
Terra Poirier: It's important to me to look at all of the conditions that are related to my art practice, and that includes the labour that goes into it. I wanted to focus on teaching because my mentors have had such a big influence on me, yet I could see them struggling with this precarity. I can see how it was affecting not only my art practice, but also the quality of my education I was getting.
So many artists and arts workers deal with lower pay, a lack of income security, and particularly in Vancouver this is acutely felt. I just feel that there is something particularly galling about Emily Carr showing this kind of lack of respect for the important role that artists — and by extension art and culture — have in larger society. I find it very problematic that the arts students are learning at an art school that artists are not to be valued.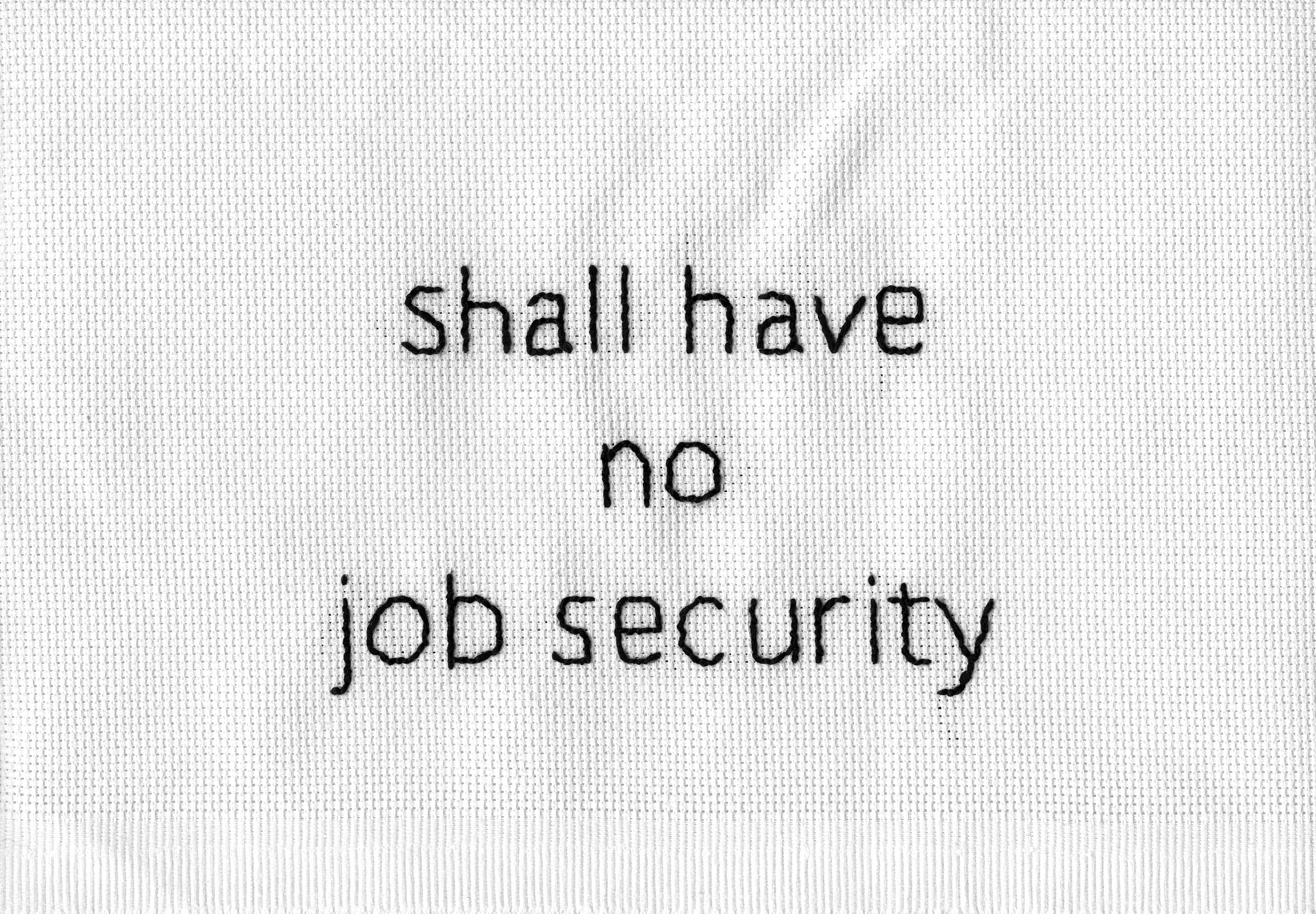 Can you expand on how it impacted the quality of your education?
One of the ways it's impacting my education is by this lack of continuing mentorship or community. It's really hard to build that continuity and community if instructors aren't there or they're scrambling just to keep up with their precarious work.
One of the things that I found myself craving during my time at Emily Carr was some big picture feedback on how my work had developed over time. Or advice on how to navigate academia, the larger art community or art world. I also need recommendations for opportunities like awards or jobs, and quite specifically now I need letters of recommendation for grad school.
So if non-regular instructors aren't compensated to do some of those... very concrete actions, and in the larger sense aren't around, don't have the continuity to give big picture feedback on how my practice has developed, then I just found that as the years went on I really was craving that kind of mentorship that I wasn't able to easily access. Knowing what I know about their working conditions, I felt actually complicit in asking them to do this free labour for me.
I need continuity at an institutional level. At the start of the term, often I wouldn't know who was teaching a course. And because the content is usually related to the instructor, I wouldn't even know what the course is about. So I'm having to register for courses and I don't know what I'm getting myself into. Then if you think about what that's like for an instructor having to put a course together on a week or two's notice, it gets pretty dicey for them.
Also they're not compensated for service. So that means things like attending curriculum meetings. An institution needs to be setting up these structures so that instructors can be engaging and students learning. I've also seen how it affects regular faculty, as well, because there's a shrinking pool of regular faculty to do all the service that the institution requires.
My contributors pointed out that if you think about what the role of art is in society, it's to critique, to challenge, to take risks, to discuss provocative subjects, and I'd say that's true of scholarship in general and of research. One of my contributors, "Risi Fruitti", summed it up pretty well: they said precarity makes it difficult to build challenging curriculum, because challenging curriculum risks failure, and failure could costs us our job. So that's having a direct impact on academic freedom, but also the quality of courses that we get.
What surprised you in doing this project?
Does anything surprise me anymore under neoliberalism? I'm not sure. The thing that was the most upsetting is how the quality of my education has been eroded by these conditions. In talking with instructors I learned just how deep that goes and what a chill effect it has on academic integrity and the standards, the quality of what we're getting in the classroom if the instructors can't take risks.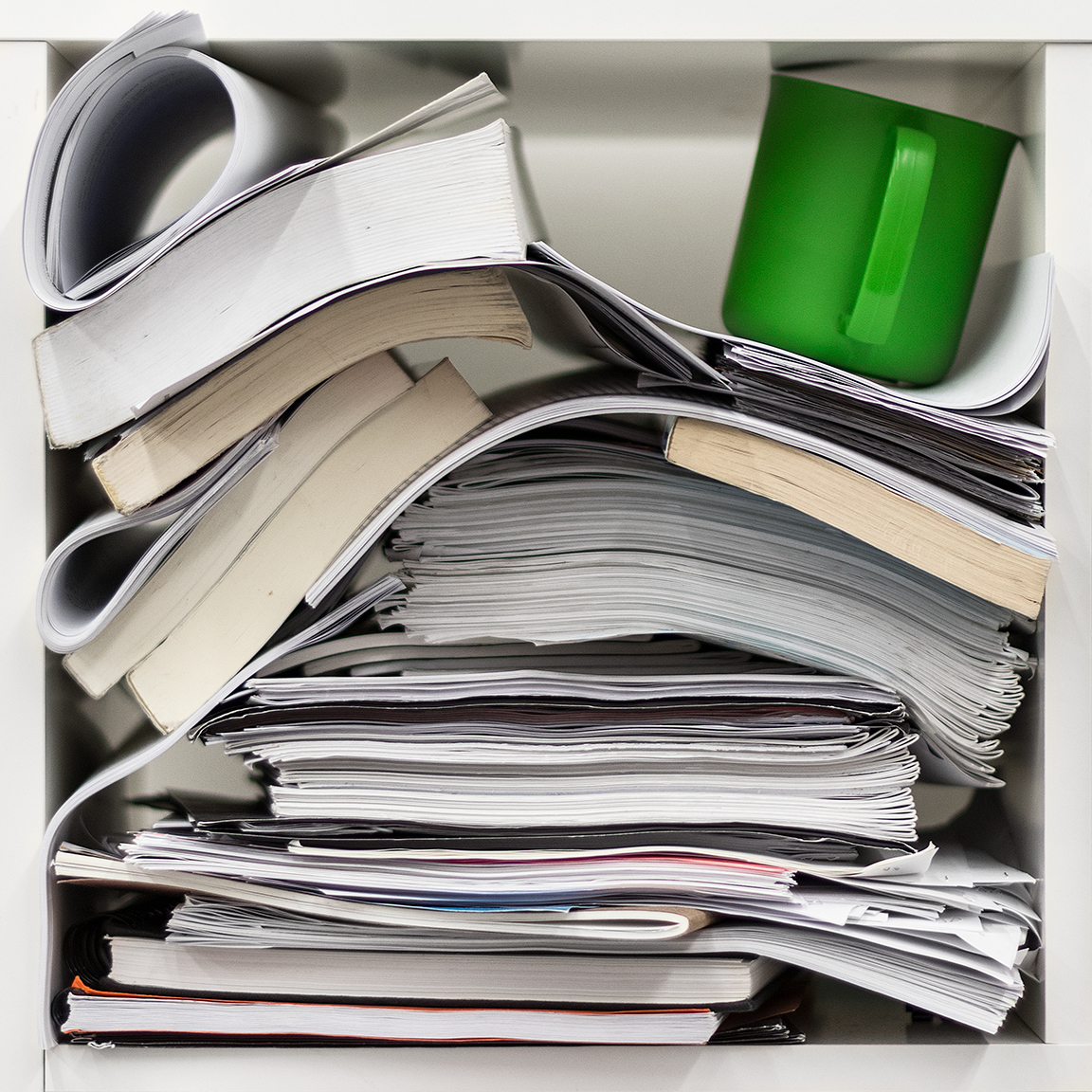 Why should people who don't go to Emily Carr care?
I think that anybody who cares about education should care about this. Because it's not just happening at Emily Carr, it's happening at any postsecondary institution that relies on contract academic labour. I haven't heard of one that isn't doing it.
We want to have a quality education, that's the whole point. It's a huge investment, so you kind of want to come out of it educated.
What I am observing from all of the people I know who are teaching or trying to teach at postsecondary institutions is there is no future in it. It's not a career that one should reasonably pursue, and that's very depressing to be learning that at school.
What can people outside of postsecondary do to effect change?
They can vote for people who value arts and postsecondary education. Federal and provincial funding to postsecondary education has decreased over the years under neoliberalism. So we need to vote in people who have progressive policies around funding postsecondary.
I hope that students and parents and also tenured instructors will get involved in this issue. I think that we need to act in solidarity and understand that our precarity is tied up with the precarity of our mentors and instructors.
*Story updated on Oct. 23, 2018 at 12:16 p.m. to expand a response to The Tyee from the Emily Carr University of Art + Design.