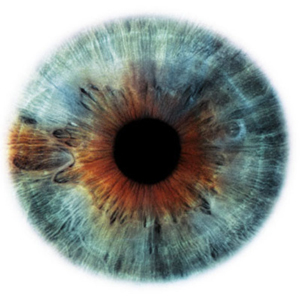 [Editor's Note: This is the eighth of 10 current Canadian 'blockbuster poems' running each Friday in The Tyee. Find out about the idea of the series and read the previous poems here.
Retinal Detachment
By Barry McKinnon
worry to fear. the line between meaning . . .
only eyes —
that half a world is dim, milky, sad
I'll do my best — the rest seems a rustling fate in the wall
the arrogance of immunity

impugned / be humble human at last or
recognize it can be its beginning — the accumulated past -

it's only you.
threat of loss
to become a strength? —

in the hospital silence, waiting — crazed scream / of wordless
condition

how lucky you are to get
this far — the measure & corporeal recognition: in the land
of the blind the one eyed man is king

in the trans luscence palpable separation that the world is 3
inches off in my walk and reach — though never, in my
unrequited fate, sensed my
part

such it is with luck
what my mother said looking for the hidden blessing

the hidden blessing
here the silence of the sick to say . . . to know their power
not to complain

otherwise, it was May, me on my way, happy to be each day
shadows / detachment — subdued in the palpable enormity
to become all of me

— its diminishment
(if this is about anything

this / distorted
sense of being the blind will see

From In the Millennium, New Star Books (2009).