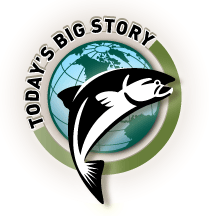 There was a measure of long-delayed closure Sunday for the loved ones of six murdered women as a jury found Robert William Pickton guilty on all six charges of second-degree murder.
The victims – Sereena Abotsway, Marnie Frey, Andrea Joesbury, Georgina Papin, Mona Wilson and Brenda Wolfe – were among 65 women who went missing from Vancouver's Downtown Eastside over two decades before police raided Pickton's Port Coquitlam pig farm in 2002 and ultimately charged him with 26 murders.
Michael Petrie, who headed up the Crown's case, said he was pleased with the second-degree convictions even though had asked the jury to find the defendant guilty of first-degree murder.
"It's a life sentence," he told reporters after the verdict came down.
B.C. Supreme Court Justice James Williams will decide the terms of Pickton's parole eligibility – between 10 and 25 years – at Tuesday's sentencing.
Outside the New Westminster courthouse, the families of the other 20 women Pickton is accused of killing stressed the importance of a second trial that would address their grievances.
B.C. Attorney General Wally Oppal said it was too early to make any definitive decisions on that front but the Crown said it would continue to proceed with charges relating to the deaths of the other 20 women.
In the meantime, police say there are still 39 missing women in Vancouver, many of them sex workers.
Simon Fraser University criminologist John Lowman has argued that current prostitution laws make the sex trade more lethal by pushing it onto the street. To support his claims, he tracked the number of Vancouver sex workers murdered between 1964 and 1999. The first of over 100 reported homicides occurred in 1975, the same year city police shut down the two main off-street meeting points.
A number of local women's advocacy groups are taking steps such as challenging the constitutionality of Canada's prostitution laws and pushing for a co-operative brothel in the city in the hopes of improving safety for sex workers.
But others oppose legalizing or decriminalizing prostitution, fearing such a step would normalize the exploitation of women and increase human trafficking.
It's a difficult question and disappearances are not limited to sex workers nor to the Downtown Eastside. In October, the RCMP doubled to 18 the number of women gone missing or found dead along Highway 16 – known as the Highway of Tears – between Prince George and Prince Rupert.
But the Downtown Eastside has the most shocking numbers and former sex worker Trisha Baptie is one of many who says nothing much has changed there in recent years.
In other words, Sunday's verdict was a first step towards justice but there still isn't much cause for celebration.