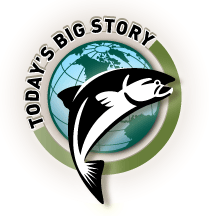 A new report suggests that one in five B.C. children is poor, making the province's child poverty rate the highest in Canada for the fourth consecutive year.
At 20.9 per cent, B.C.'s proportion of children living below the poverty line continues to drop from its 2002 peak but is still substantially higher than the 16.8 per cent national average, according to 2005 Statistics Canada data analyzed by First Call: B.C. Child and Youth Advocacy Coalition.
"Other provinces have already announced poverty reduction strategies," First Call's Michael Goldberg said in a press release. "It is time for B.C., the province with the worst child poverty rates, to wake up to reality and start taking its responsibilities seriously."
The report shows Saskatchewan, New Brunswick, Nova Scotia and Newfoundland would all fare worse than B.C. if not for higher levels of government assistance.
One important step towards reducing poverty in the province, according to First Call, would be raising the minimum wage from $8 an hour to $10. The report points out that a person working full-time, year-round for the minimum – let alone the $6 training wage – cannot rise above the urban poverty line.
So far, the Liberals have argued that such an increase would be harmful to the booming economy and have blocked opposition efforts on this front.
But the question of raising the minimum wage is not the only politically divisive issue here. The very definition of poverty has become an ideological battlefield and the framing of the problem may have unintended consequences.
First Call uses statscan's low income cut-offs (LICOs) – which are based on income relative to the national average and factor in a household's size and location – as poverty lines, a practice the government agency says "certainly does not reflect Statistics Canada's views about how poverty should be defined."
The Fraser Institute criticizes the use of LICOs, saying poverty is "fundamentally a problem of insufficiency, not inequality."
To say a Vancouverite who earns $20,000 per year is living in poverty would indeed seem preposterous to many of the more than one billion people worldwide who survive on less than a dollar a day.
So perhaps a better headline would avoid mention of child poverty and focus instead on the province's massive economic inequalities. Or would that no longer be a problem worth tackling?