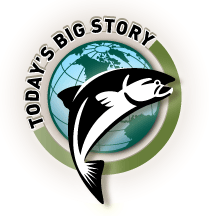 [Correction notice: This piece originally reported that the NDP had abstained from last year's parliamentary vote on the softwood lumber deal, as alleged recently by Liberal Leader Stéphane Dion. The NDP contest this version of events and the Hansard records seem to corroborate their position. This article was corrected on Oct. 31, 2007]
With the fall parliamentary session barely underway, the federal government is wasting no time in trying to bring back controversial anti-terror measures critics say favour security concerns over citizens' rights.
The day after tabling amendments to the security certificate process deemed unconstitutional by the Supreme Court earlier this year, the Tories took another stab at green lighting preventive arrests and closed investigative hearings.
The government argues these measures – originally implemented by the Liberals shortly after the 9/11 attacks – are essential for ensuring the safety of Canadians. But opposition concerns and a sunset clause caused them to lapse in March.
Their reintroduction involves a number of changes but so far there have been no alterations to a definition of terrorism that rights groups fear could encourage profiling. Like the Throne Speech, the proposed security measures constitute a matter of confidence that could theoretically bring down the minority Conservative government. But Liberal Leader Stéphane Dion's initial comments suggest that won't happen.
The NDP accuse the Liberals of being an "absent" opposition for deciding to abstain from voting on last week's Throne Speech and reject Dion's claim that they stayed away from the softwood lumber vote last year.
Absent or not, the Liberals have made it clear they want to avoid an election at this point. Their position is unlikely to change until they go up in the polls or feel they have an issue that will resonate with voters. Apparently, civil rights is not it.