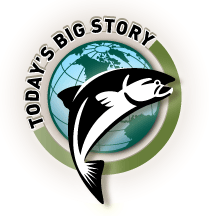 While today's landmark Supreme Court judgment may be a triumph for civil liberties, it doesn't bode well for the Tories. And it comes at one heck of a bizarre juncture in Canadian politics, justice and law.
By unanimous decision, Canada's highest court revoked the feds' ability to detain and deport suspected foreign-born terrorists with Canadian security certificates -- a dramatic post-9/11 ruling that essentially asserts national security shouldn't come at the cost of Charter rights and freedoms.
The plight of three detained foreigners highlighted "the tension that lies at the heart of modern democratic governance," read the ruling, which nevertheless concluded that "in a constitutional democracy, governments must act accountably and in conformity with the Constitution and the rights and liberties it guarantees."
This, say civil libertarians, sends a clear signal to Parliament Hill.
"It's a resounding endorsement of a Canada that hasn't been scared away from its commitment to the process of fundamental rights," the BC Civil Liberties Association president Jason Gratl told The Tyee by phone.
"The rights of foreigners on Canadian soil have been re-affirmed in a very powerful way," agreed Michael Byers, an expert in international law and professor of politics at UBC.
Until today, security certificate detainees were denied access to government evidence, barred from secret trials assessing their case and held for indefinite periods in prison facilities. Some deportees faced risk of torture in their home countries.
Now, the federal government will have one year to implement a system where lawyers who pass a security screening will get access to secret information and advocate on behalf of the detainee.
"It's not perfect," said Gratl, "but it provides at least a substantive opportunity for the detainee to present their case."
The decision is a part of a national re-examination of federal anti-terrorism measures since 9/11 -- including the wrongful deportation of Maher Arar.
But the timing, according to Byers, "could not be more interesting."
After all, debate in the House of Commons over Canada's Anti-Terrorism Act -- set to expire on March 1 -- degenerated into mudslinging and "incredible noise" this week as Stephen Harper accused Stephane Dion's Liberals of trying to deep-six two controversial provisions in order to protect one of their MPs, Navdeep Bains.
The ruling also follows news that Stephane Dion has decided to put his leadership to the test by threatening to punish any Liberal MPs thinking of siding with the Tories and renewing the provision for the sake of public security.
"This sends a signal that will only strengthen Monsieur Dion's backbone on this, and will weaken the Prime Minister's position," said Byers.
In one last coincidence of note, Byers pointed out that the same judge who vocally criticized Harper's effort to stack the courts with right-wing judges also wrote today's judgment: Chief Justice Beverley McLachlin.
"It doesn't get any more interesting than this in terms of the intersection of politics, law and the judiciary," said Byers, who says the net result will hurt the Tories.
"Some of the wind has been taken out of Stephen Harper's sails on these issues."