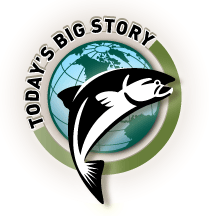 Prime Minister Stephen Harper has declared Canada a middle power once more, using what may be his government's two most controversial policies as evidence that the country matters: its military presence in Afghanistan and its position on the issue of climate change.
There has been no shortage of criticism of the government's "made in Canada" plans for cutting greenhouse gas emissions instead of honouring the country's international obligations. But Harper prefers the Asia-Pacific Partnership to the Kyoto Protocol whose goals he calls unrealistic.
Four years after The Economist dubbed Canada cool in an issue featuring a moose in sunglasses on the cover, the government may be trying to rebrand the country's image in a way that lines up better with old-time Tory values. Just as Harper faces increasing calls for a withdrawal date from Afghanistan, John Diefenbaker – a big fan of the "middle power" line – warned against removing Canadian troops prematurely from Europe in the aftermath of World War II.
Maybe if Canada had joined the "coalition of the willing" as Harper – then the leader of the opposition - had wanted in 2003, the country he leads today would be even closer to big-power status. Like Albania. Or Palau.