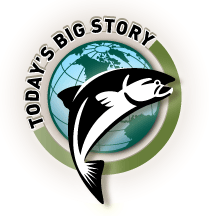 These are not boring times in Canadian politics. Climate change, Quebec nationalism and, in Afghanistan, Canada's first offensive war in a generation are all alive and well.

But another story continues to dominate the hearts and minds in Ottawa. Two weeks ago, a 41-year-old man allegedly called his ex-girlfriend a dog in Parliament.
Neither the man, Foreign Affairs minister Peter McKay, nor the woman, Liberal member Belinda Stronach, have come out looking particularly rosy.
McKay has been attacked for continuing to insist that if it isn't in the official record, he didn't say it. While Stronach, and the rest of what's left of the Liberal front bench, have been accused of exaggerating the offense for political gain.

So why is this today's big story? Well, until yesterday, no one looked good in this kafuffle, but no one looked all that bad either.
Thankfully the owner of the most famous mock turtleneck in Canadian politics stepped up to the plate.

Speaking about the affair on the Bill Good show yesterday, Norman Spector called Stronach, a twice-elected former auto parts CEO and federal cabinet minister, a "bitch." And, lest we think it was merely a slip, Spector backed it up later in an interview with the Globe and Mail.

"I think she's a bitch. It's as simple as that," Mr. Spector said. "And I think that 90 per cent of men would probably say she's a bitch for the way she's broken up Tie Domi's home and the way she dumped Peter MacKay. She is a bitch."
Not done, Spector, a former senior advisor to Brian Mulroney and ambassador to Israel, added this piece of analysis on the origins of the story:
"Half the Press Gallery now are women and women find this very offensive."
The best, or worst, part of the story, is that without Spector this story was dying. Yesterday Commons Speaker Peter Milliken announced once and for all that he could not rule on the case.

Digging through the Tyee archives shows this story is nothing new. During her first campaign, coverage of Stronach focused moslty on her womanly assets. Ditto when she leapt to the Liberal party. It raises the question, are we really ready for women in politics?