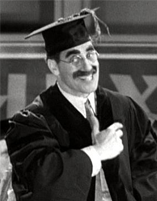 During the B.C. Day weekend in the Best Place on Earth, one bit of news went unnoticed by most of the province's media -- news that, sadly, reinforces a somewhat seedier side of British Columbia's image. According to the National Post, the World Trade University in Chilliwack has apparently ceased to exist.
If you're keeping count, the WTU is the fourth private post-secondary institution in B.C. in the past two years to shut down, willingly or otherwise. At least the WTU didn't get as far as enrolling any students, but, as the National Post story points out, it received legislative and financial support from multiple levels of government -- seemingly without anyone asking any serious questions about the institution's viability.
I've been involved in the B.C. public post-secondary education system for more than 20 years -- first as a student, and now as an instructor (at the soon-to-be University of the Fraser Valley) and, recently, a student again (in a distance education program based at Thompson Rivers University). The story of the WTU unfortunately just adds to my ongoing dismay at the regulation, or lack thereof, of post-secondary education.
It's not just the proliferation of loosely regulated private post-secondary institutions, but also the less obvious ways that private institutions are being allowed to piggyback on the well-deserved credibility of our province's public post-secondary institutions.
Ultimately, this Wild West free-for-all damages the perception of our province in the rest of Canada and internationally. (I use the term "free-for-all" somewhat ironically -- the system certainly wasn't free for students like those at the former Lansbridge University, who invested thousands of dollars in tuition fees for what turned out to be a useless degree.)
And this on the watch of a government that claims education is one of its priorities.
Private is better right?
Advocates of private or for-profit post-secondary education argue that the public post-secondary system doesn't like private competition because it feels threatened. They would have you believe those in the public system just want to preserve their cushy jobs in an inefficient, out-of-date and inflexible system that discourages "non-traditional" students. I wouldn't try to convince anyone that there isn't waste and inefficiency in public post-secondary education. And clearly post-secondary education needs to accommodate those students who simply want to achieve a credential as easily or as quickly as possible, and for whom cost or quality might be secondary considerations. To me, however, that doesn't justify the subtle and less subtle ways that the government is compromising the quality of the entire post-secondary education system.
If you want to see exactly how ineffective the current system regulation of private post-secondary institutions can be, take a look at the two investigative reports outlining the conditions at Lansbridge University and another now-closed institution, Kingston College. They're sobering reading, to say the least.
But lax regulation also has potentially larger implications in other areas. That's because some of the private post-secondary institutions that operate under this minimal regulation are now being officially allowed to participate in B.C.'s post-secondary transfer credit system, which means credits earned at these schools have the potential to be accepted for credit in the much more strictly regulated public post-secondary system.
Transferable credits are coin of the realm
To understand how this can happen, we first have to acknowledge that regulation of post-secondary education across Canada is confusing at best. Unlike other countries, there's no uniformly recognized national accreditation agency or process for transferring earned course credits, and even the definitions of widely used terms (such as "applied degree") vary from province to province. This inter-jurisdictional mishmash leads to situations like that experienced earlier this year by some Capilano College graduates, who found that their degrees, although legitimate in the B.C. system, were not considered sufficient for admittance to graduate programs outside the province.
To further complicate things, here in B.C. there are no fewer than four organizations that play some role in accrediting or regulating post-secondary education and the relationships between post-secondary institutions.
Clearly, attempting to bring some order to this chaos is a challenging task. The B.C. Council on Admissions and Transfers (BCCAT) is the provincial government agency that has the daunting responsibility of overseeing the process of transferring credits into, out of, and between B.C.'s post-secondary institutions. Being able to transfer credit is important because students may want or need to change their program of study, or may move, change jobs, or face other circumstances that make it impossible to continue at the institution where they started their post-secondary education. Course transferability is also more critical as the cost of post-secondary education increases. Understandably, students are reluctant to pay big bucks for a course that might not be portable, particularly if they know they will be moving from one institution to another.
In the past, the B.C. transfer credit system operated solely among public post-secondary institutions. That doesn't mean that students from private institutions couldn't ask for transfer credit at a public institution, but in most cases the public institution was likely to reject the request simply because of where the course was taken. The public post-secondary institutions argued that this practice was a form of quality control, because a course from an unregulated private institution could not be comparable to a course from other provincially-regulated public institutions operating under a common set of standards. The private post-secondary institutions argued that dismissing requests on this basis was unjustifiable discrimination since there was no consideration of the actual course content or what the student had learned from completing the course.
Secret decisions on transfer credits
In recent years, this situation has changed, and arguably not for the better. Six private for-profit institutions now have been officially permitted to participate in the B.C .transfer system. These institutions have also received formal program approval from another government agency, the Degree Quality Assurance Board.
(Incidentally, DQAB meets in camera, so while we have access to the outcomes of their deliberations -- and can see that they almost never reject degree-granting applications from private institutions -- we don't know what reasoning they use to reach these decisions.) For these six institutions, "select programs have been approved for transfer" -- meaning that applications to transfer credits earned in these programs cannot be rejected simply because of where the course was taken.
Confused yet? Then let me try to show why this can be a problem by explaining how the transfer credit system works in practice. A student who wants to get credit at one institution for a course they took somewhere else submits an application for transfer credit, which is usually evaluated by a faculty member with expertise in the subject area. The faculty member looks at such criteria as whether the course covers the same material as an equivalent course at their institution; the methods of evaluation used in the course (e.g. exams, essays); and the resources used in the course (e.g. textbooks). The faculty member then makes a recommendation as to what, if any, equivalent credit the course should receive.
This sounds relatively straightforward, but in my experience, being asked to make these sorts of comparisons can be extremely challenging when a private post-secondary institution is involved. It is difficult to find particular kinds of information about private institutions. If I go to the website of a school like UBC or SFU, I can easily find information such as the name and qualifications of the instructor who most recently taught a particular course; the names and qualifications of the permanent faculty member(s) in the subject area (who usually have input in designing courses and curricula); and a copy of the most recent course outline distributed to students in the class, which should give a fairly detailed description of how the course is delivered and the expectations for the performance of the students enrolled in the course.
All of this information helps to determine the comparability of a course between institutions, and helps establish the academic legitimacy of the institution itself.
However, the websites of many B.C. private post-secondary institutions -- including many of those with permission to participate in the B.C. transfer system -- lack even such basic information as the names of instructors. They're excellent at selling themselves, I'll give them that, but if I want to find out something like who their instructors are so I can determine for myself if these individuals are actually "high quality" or "experienced." I'm usually lost.
Huge competitive advantage
So I have to ask: if these institutions are delivering education to a standard that, in the government's eyes, makes them comparable to public post-secondary institutions, why are the institutions themselves not presenting the information that would prove their claims? And if the Degree Quality Assurance Board doesn't explain exactly why they consider these institutions' programs on a par with those in the public system, how do we know why DQAB, at least, thought that these institutions were comparable?
Now consider this. Even if a private post-secondary institution never receives a single transfer credit for its courses from any other institution, just being declared a "member" of the transfer system gives a huge competitive advantage to that institution in marketing itself. And this, in my opinion, is yet another instance where the lack of adequate regulation of private post-secondary institutions in B.C. opens up opportunities for exploitation.
Here's a pop quiz. Do you know the differences between the status of institutions that are "registered with the Private Career Training Institutions Agency"; (the agency that regulates private post-secondary non-degree granting schools) "accredited by the Private Career Training Institutions Agency"; "member of the B.C. transfer credit system" and "a member of the Association of Universities and Colleges of Canada"? Don't feel bad if you don't -- a lot of people who work in the B.C. post-secondary system have trouble figuring it out, and a lot of students enrolled in the same system don't have the slightest idea either. But these different forms of status all have different implications for whether a student can take their credits at one institution and get credit for them somewhere else, or whether completing an institution's programs will fulfill admission standards for another program at another school.
Why foreign students get confused
Now pretend that you're an international student unfamiliar with the subtleties of the Canadian or the B.C. post-secondary system. If you're told that courses from a private institution are "eligible for transfer" to well-known major universities -- would you interpret that as meaning that if you went to that school you would be able to go on to somewhere like UBC or SFU and transfer your course credits there? Of course you would -- even if in reality none of that institution's courses had never actually been given transfer credit, or if the quality of the courses is such that a request for transfer credit would likely be rejected.
It is this sort of exploitable ambiguity that the B.C. government turns a blind eye to, and which ultimately reflects very poorly on the entire BC post-secondary education system.
Government blames the victims
The government's most obvious response to these possibilities is disingenuous at best. It now requires private institutions who receive degree-granting approval to include a standardized statement in communications to students, to the effect that it is the student's responsibility to ensure that the courses they choose are suitable for subsequent purposes such as transfer or professional certification.
Forgive me for being so bold as to suggest, based on my experience, that this response seems to fall into the category of "blaming the victim." Rather than expecting inexperienced students to correctly figure out a highly complicated system (and also, apparently, to exercise psychic powers to determine where their education will go in the future), wouldn't it make more sense to maintain a clear division between the private and public post-secondary systems, and not create false expectations that what works in one will work in the other?
Alternately, enforcing higher standards of quality and accountability in the private post-secondary system could actually make the private and public systems closer to being equal. And then students would be able to make informed choices, or to expect that they could move from one system to another without too much difficulty (or lost time, or lost money).
Half a billion dollars at stake
Now, just in case you think that this situation is something arcane and obscure that only people involved in post-secondary education should care about, let me suggest why it's far more important than that. Post-secondary education is big business; international students spend approximately $500 million in this province every year, and support approximately 6,000 jobs.
B.C. is also competing with other provinces and countries to attract international students, so it's naïve to think that its spotty regulation of private post-secondary education isn't going to be noticed elsewhere. The Lansbridge University affair was reported in the Times of India, one of the largest-circulation English language newspapers in the world. The Toronto Star reported last year that the Chinese government has warned students to be careful about enrolling in private post-secondary institutions in Canada because of the lack of adequate protection for students, and the South Korean government is also watching the situation carefully.
As long as our post-secondary education system is allowed to gradually deteriorate (and I haven't even touched on the implications of the recent out-of-the-blue budget cuts to public post-secondary institutions, or the potential for declining student enrollments due to high tuition costs and a booming job market), it's hard to understand how B.C. can call itself the Best Place on Earth, at least for education.
Do we really want B.C. to be known as, in the words of one commentator, a "first world country preying on the third world to fill its own coffers"?
Unless we see some serious attention to the visible and not-so-visible conditions that allow the WTU and other institutions like it to flourish in our post-secondary education system, then, sadly, that is the image we will really be portraying to the rest of the world.
Related Tyee stories: