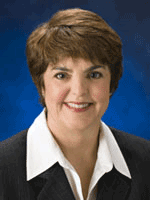 Let me start with this point. I support neither the Liberals nor the NDP. In fact, I don't really support anyone but have voted Green both federally and provincially the last two times out. I see my job as trying to get to the truth of a matter and that usually requires a very hard look at what the government is doing. Governments are not known for candor. Holding government's feet to the fire is how I earn my living.
I remember back in 1975 I was the Socred candidate for Kamloops and I loved reading the late Marjorie Nichols because there she was, night after night (The Sun was an evening paper then) kicking hell out of Premier Barrett and his government. I mean it was cool -- what a brilliant writer! And so fair!
Then, on December 11, 1975, 35 of us were elected and we formed a new government. We had scarcely found our offices and there was Marjorie kicking the bejabbers out of now Premier Bill Bennett and his cabinet, which included me. And it was worse -- there was Jack Webster, Allan Fotheringham, Jack Wasserman, Pat Burns, Ed Murphy, Allan Garr and the list went on, each firmly holding our tootsies to the fire. And it was every bluddy day! The Campbell government gets away with murder which we certainly didn't. Moreover, our government lived with a masterful, nasty, mean, articulate and persistent opposition led by the likes of Dave Barrett, Alex Macdonald, Graham Lea, Gary Lauk and others who made our lives miserable -- and would you believe it? It made us a better government.
Snagging the floaters
Carole James is a likeable soul, kind, understanding, and cooperative -- to a fault. All things guaranteed to get you into heaven and keep you out of the premier's office.
Lord Randolph Churchill once said, simply and accurately, "it's the duty of the opposition to oppose." And it's true. Governments propose, Oppositions oppose. The only system where there is always peace and calm in the legislature is the one party state.
The NDP wants to be government in 2009. They think that they can do a better job than the Campbell Liberals. But to get there, they must not only keep their traditional supporters but also get support from the 10 to 15 per cent of British Columbians who are "floaters," not dedicated to a philosophy but looking for a government they can support. And to succeed in government you must show that you can succeed in Opposition.
When Carole James talks about going around the province "consulting" with the people, that's humbug. It's important that your supporters around the province see you once in awhile but it's far more important that they see you on the evening news kicking the crap out of the government.
Now it's not as if there are no issues. And it's not as if there weren't NDP MLAs talking about them. But there is no apparent plan of action.
Bill Bennett parlayed a somber indeed unfriendly look, coupled with an utter lack of charisma into three straight electoral wins. That's because he knew that the people might be told by the media that they wanted charisma and hype while he knew, learned no doubt at his father's knee, that the people responded to leadership that fought like hell, 24/7, for their beliefs while keeping the other guy off balance as much as possible. In their three elections, Dave Barrett won the Charisma Contest hands down; Bill Bennett won the elections by fighting on issues.
Carole James conjures up an image of a courtroom where your lawyer never cross examines the other guy and just let his words stand untested. The principle is the same in politics.
Missed chance in Delta
Ms. James has been sleepwalking these past several months. The Campbell government is bound and determined to destroy the municipality of Delta, a historic area incorporated November 10, 1879, a mere eight years after B.C. joined Canada. It had been a farming community long before that. Many pioneer families still live there and farm there. Now the South Fraser Perimeter Road, connected to a much expanded Deltaport, will scar the community both physically and mentally. Burns Bog is threatened and destruction of other wildlife preserves assured.
To do all that Campbell government first had to settle with the Tsawwassen Indian Band, which has elected to accept the settlement after the government financed a hijacking of the electoral process by paying money to former band members who now live elsewhere and rewarding elders with $15,000 each. Where the Hell has Carole James been? By her own admission she's taken a "wait and see" position notwithstanding the fact that the Campbell government has blatantly lied about the purpose of the treaty negotiations and has never put the overall project to the people of Ladner.
Ms. James is, of course, entitled to whatever opinion she holds. But, as Leader of the Opposition she must have some opinions on all issues and exercise some leadership.
Government untested
For the good of us all, there must be a vocal and articulate opposition. We don't have that from Ms. James, thus the Campbell government can do whatever it damned well pleases. Unless the NDP caucus gets the jam to push Ms. James aside and gets a new leader, the next election is a slam dunk for Campbell and Co.
Mr. Campbell and his government may deserve to be re-elected but we'll never know. Not having heard a peep out the leader of Her Majesty's Opposition for four years, who can tell? Unless things change dramatically, it will be a government untested in the crucible of hearty political debate; a government all but free of hard questions either from the mostly tame media or the very tame leader of the Opposition.
That's not the way the system is supposed to work.
A sad farewell
It was with great sadness I learned of the passing of John Pifer, better known as Pife. He was a super writer whose hallmark was to keep moving and keep writing. I first knew Pife in the early '70s when he did a column for the now defunct Kamloops Sentinel and I was raising hell on the city council. John dropped from sight in 1974 and popped up in Victoria after the Socreds won the December 1975 election.
Pife was the journalistic equivalent of Crocodile Dundee's walkabout, disappearing off the radar then popping up as if nothing had happened. It's for that reason none of us knew that John was in hospital dying. He was a first class journalist and a good friend. May he rest in peace.
Related Tyee stories: