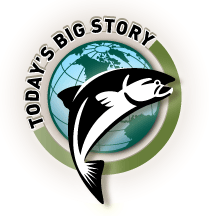 A couple hundred members of B.C.'s Tsawwassen First Nation made history Wednesday night when they voted to ratify the province's first urban treaty.
The deal, which was heavily backed by the provincial government, means millions in cash, a big chunk of land and a share of the Fraser fishery for the small band. But while the treaty passed with a comfortable majority, it still left many, both inside and out of the Tsawwassen, feeling sour.
Band member Bertha Williams was an outspoken critic of the deal.
On Monday, she sent a letter to a United Nations Special Rapporteur decrying the treaty's terms. The treaty "means that we will lose our inherent Title and rights and become assimilated into the mainstream legal system and our lands will fall under the jurisdiction and administration of the provincial and federal government," Williams wrote. "As much as the Indian Act system was an instrument of segregation and economic marginalization of our people, at least the Indian Reserve lands were inalienable and could not be alienated by non-natives."
Many outside the band were also uneasy about the treaty, which some saw as part of a provincial scheme to convert land from the Agricultural Land Reserve into an expanded shipping port in Delta.
In a blistering column Monday, Rafe Mair attacked the "stacked meetings," "PR flacks" and cash payouts the provincial government relied upon to push the treaty.
Tyee Regular Bill Tieleman also urged members to vote no in a Tuesday column for 24 Hours. "The best reason to vote no is because this treaty would remove 207 hectares of prime farmland from the Agricultural Land Reserve to be paved to park shipping containers at the Roberts Bank Deltaport," Tieleman wrote. "Not only would Deltaport expansion make land around the Tsawwassen Reserve even more polluted, noisy and visually blighted, it could also increase opposition to treaties."
As mentioned above, the provincial Liberals, in a mammoth reversal from their opposition days, were firmly behind the deal. But where, you ask, was the NDP? Exactly where it seems they've been on most major files since 2005, nowhere.
Despite repeatedly promising a position on the treaty, NDP leader Carole James let the vote pass with nary a yea or nay on Wednesday. The Tsawwassen vote joins the Gateway project and the 2005 STV referendum as major issues about which the official opposition would rather you not know how they feel.
Related Tyee stories: