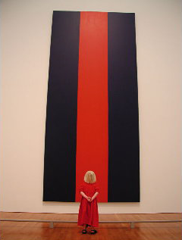 Two recent events have got me thinking about such things as "the arts" and "culture."
Earlier this past month we lost Daniel Izzard, the doyen of local painters and one of the top "impressionists" in the world. Daniel was a Londoner who brought his adopted home in British Columbia to canvasses hung all over the world, two in Buckingham Palace.
He was a most amazing man. In 1986 he was one of the oldest people to have a heart transplant and not only did he survive for over 21 years, into his 85th year, his magnificent paintings took on even more life than ever. Whatever the public dollar paid for that operation, Daniel paid it back a thousand times over.
Like many who have succeeded, the "conservative" Daniel didn't agree with artists being supported out of the public purse. Neither did Pablo Picasso, a lifetime communist, who said "Art is what sells." But this, as I learned, is not how most artists and their multitude of supporters see things.
Cultural evolution?
Last week I moderated a meeting held by the Greater Vancouver Regional District in their series called the Future of the Regional Sustainability Dialogues, this one entitled "Culture: People, Places, Values." These meetings feature five-minute presentations by several experts followed by an hour and a half of questions from the floor. This meeting was especially interesting because the issues were incapable of definition.
If you're talking about transit, development, highways and such, issues can be defined and, for the most part, everyone understands (if they don't agree with) what's being discussed. That's distinctly not so with culture and the "arts" by which it is identified.
Coming out of this discussion weren't answers so much as this question: "How much, if any, public money should be spent on the arts?" -- the answer to which depends on the answer to the basic question, "Who says what is and what is not art?"
There is a proverb that says, "Beauty is in the eye of the beholder"; another declares, "One man's meat is another man's poison." And therein lies the problem. What's art or culture to some is rubbish to others. How then is a decision reached?
Don't ask Mozart
Let's do a bit of make believe. Suppose someone in Mozart's time and milieu had been shown a performance by First Nations singers, drummers and dancers. And suppose the government of that place and time proposed funding this North American expression of "culture." It would, no doubt, be mocked. Yet few, if any, people today would question the cultural and artistic validity of this exercise. Suppose Michelangelo were asked to exhibit his famous "David" alongside Inuit carvings of whalebone. He would no doubt be horrified at this terrible lèse majesté, but who today would question the artistic/cultural validity and the beauty of whalebone carvings?
Some years ago, a painting called "Voice of Fire," simply three stripes painted on a piece of plywood, was bought by our National Gallery for a cool $1.8 million dollars. Canadians across the country hollered that this was absurd fakery and that we had been hoodwinked. A farmer in Manitoba painted three stripes on a piece of plywood three fourths the size of "Voices of Fire" and offered it to the National Gallery for $750,000. He was turned down.
To see the most brilliant display of questionable art one must visit the New Tate in London. It is a mass of exhibitions of toilets, knick-knacks, weird coloured bits and pieces of everything one can imagine. Yet, get this! The New Tate is the most visited of all London's galleries!
The question of "what is art" is irrelevant when there's no public money involved. The difficulty arises when the painter, poet, sculptor, writer and so on seeks public help, arguing that to deprive public support of artists like him is to strangle the expression of culture so critical to a society that cares about how it expresses itself.
Art of controversy
As with all things, the public assesses art on the basis of "except for that shit" whether that shit is "Voice of Fire," a urinal in the New Tate or a photo of a man urinating into another man's mouth as produced by the famous photographer Robert Mapplethorpe. Indeed, politicians demanded that the National Endowment for the Arts stop supporting Mapplethorpe because of the huge public outcry over his infamous photograph.
We keep coming back to this question: who's to say what is and what isn't crap? What standards do we apply?
Last year the Canada Council made 561 grants to arts organizations spending $33 million in the largest ever Canada Council handout, and it plans to increase funding for artistic projects. All provinces and most municipalities fund the arts, and, in what's mainly a defence posture, the CRTC, by using protection policies, likewise contributes to the arts.
After listening to the "stakeholders" (a horrible term) at the meeting I chaired, I came away feeling that the principal problem faced by "artists" is lack of funding not only for the "art" itself but for the means by which it's demonstrated to the public, be it a theatre, an auditorium or gallery.
'Stakeholders'
The inadequacy of current funding, I heard, is that it doesn't reach the budding artist. Many on the panel and, I judged, the majority of the "stakeholders," felt strongly that it's art at the local level, down to and including neighbourhoods, that need financial help. The big kids who have it made don't need help, but the local arts community does. I found this argument compelling but remain puzzled as to just what must be done and on what basis. Indeed this column is all about that puzzlement
At the local level, it's impossible for governments to spend money on some forms of art without for certain offending some voters.
So, what the devil do we do? We know that Canada is a land of many backgrounds and cultures and that the Canadian culture is constantly changing as it borrows a bit from this source, a bit from that. We also know that our national culture, and the many subsidiary cultures upon which it both rests and feeds off, is what identifies us both to the rest of the world and to ourselves.
Local tastes
If one concedes that governments must fund the arts -- and I do -- just how much and to whom is an unanswerable question, though, perhaps here's a tiny bit of an answer.
Perhaps support of cultural activity starts at home.
There is little we can do with national and provincial programs so let's encourage our local councils to assess a small additional fee to developers to create a pot, administered by locals -- Vancouver charges developers 1 per cent. These funds might expand a library, help a local school band play a faraway concert or simply provide parks and other public lands with reminders, fashioned by locals, of historical events. I think it should be higher, with developers able to offset this by including a cultural enhancement, suitable to the council, that reflects the community in the structure.
Thus, dear friends, I provide nothing today except difficult questions which won't go away; issues which any society that cares must solve by one means or another -- God alone knows how -- if it wishes to make a cultural statement and thus identify itself to others.
Related Tyee stories: