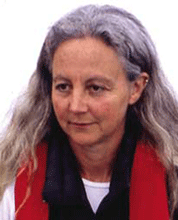 The report by the Special Committee on Sustainable Aquaculture has achieved several things.
It has recognized the terrible scourge of sea lice, especially in the Broughton Archipelago area, after several years of denial by the B.C. Liberal Party, its leader, and the fish farm industry.
In so doing, it thoroughly vindicates Alexandra Morton and all who have supported her. It's unbelievable what the two senior governments did to Ms. Morton, including threatening her with criminal charges.
Alex is one tough lady. She came to Canada from California to study whales and she met her future husband, who was also a marine biologist. One day, when he was diving and Alex was in the boat with their four-year-old son, his equipment failed. Alex immediately went into the water and was able to loosen his weight belt but it was too late. He floated to the top -- dead by drowning.
Alex got involved with the sea lice issue when natives in the Broughton Archipelago, where she lives, pointed out to her that there was an immense population of sea lice that had never been there before. Alex, her scientific curiosity piqued, scooped some pink salmon smolts and discovered lice on almost all of them. Where did they come from? The logical place to look for the answer was the number of Atlantic salmon fish farms acting as a gauntlet through which pink salmon and chum salmon smolts had to pass on their migration to the ocean.
The fish farmers, in their massive program of obfuscation, said that sea lice were indigenous to the region, which of course they are. But we're not talking the normal expected number of lice, but instead many, many times that and never seen in this quantity before.
Tiny targets
Let me pause here to say that pink smolts are very small (about 55 mm), and when they begin their migration they have not yet grown scales. This is especially important to know because the very same sea lice problems have hit Norway, Scotland and Ireland where the salmonid smolts are Atlantic salmon (ironically), and sea trout, which are sea-going brown trout. Those smolts are about twice the size of pinks, and still they get nailed by sea lice from nearby fish cages.
When lice attack more mature fish they have little effect because the scale covering keeps them from actually getting at the fish's blood supply. Anyone who has fished B.C. waters knows that on any mature salmon caught there are half a dozen lice, usually around the anal fin and tail. That is perfectly normal. Having half a dozen on the tail of a smolt definitely is not normal.
From the outset the Campbell government has denied any connection between sea lice from salmon cages and those that killed the smolts. One gets the strange feeling that one's with Alice Through the Looking Glass complete with a Mad Hatter, a Red Queen and Humpty Dumpty. The obvious is obliterated by word twisting, obfuscation and outright deception. Here's what the patron saint of bullshit had to say and it fits Premier Campbell & co. perfectly:
"When I use a word," Humpty Dumpty said, in a rather scornful tone, "it means just what I choose it to mean, neither more nor less."
"The question is," said Alice, "whether you can make words."
"The question is," said Humpty Dumpty, "which is to be master -- that's all."
If Humpty Dumpty were alive today, he would undoubtedly say that Humpty Dumptiness is alive and well in the B.C. Liberal government and the foreign-owned fish farms with which it's so cosy.
Precautionary principle should rule
In a sense, the situation reminds one of George Orwell's 1984, where right is wrong, black is white and Big Brother loves you so much that you're required to adopt this "newspeak" yourself.
Example: the premier, the fish cage industry and their flacks say that all the science is on their side. But every single independent report in the world supports Alexandra Morton's conclusions that lice from fish farms are responsible for wiping out, over the past half decade, millions of Pacific salmon smolts. Her conclusions have all been peer reviewed and published in noted scientific journals.
These studies, utterly free from contrary science, remain unaccepted by the governments of Canada and British Columbia because the fish farmers pay their dues at election time.
Now, however, what this Special Committee on Sustainable Aquaculture does is endorse the "precautionary principle" which may be defined as follows:
The precautionary principle is a moral and political principle which states that if an action or policy might cause severe or irreversible harm to the public, in the absence of a scientific consensus that harm would not ensue, the burden of proof falls on those who would advocate taking the action.
This principle, or words very much like them, is endorsed by the scientific community at large and has been denied by the two senior governments. The licensing for farms is done by governments without so much as a hint of public awareness, much less involvement. This has meant that instead of fish cages being put to the test of the precautionary principle, the onus has been shifted to private citizens like Alexandra Morton. Both the federal Department of Fisheries and Oceans (DFO) and the provincial Ministry of Agriculture, Food and Fisheries (MAFF) ought to be thoroughly ashamed of their gross dereliction of duty.
Bets anyone?
What will be the next move?
Nothing. Not a damned thing. The present cages will remain and new ones will open. Neither senior government gives a fiddler's fart for the environment especially as it applies to the West Coast salmon. This entire exercise involving a great deal of time and work has been a wasted effort because, as anyone who knows how these things work should know, the Campbell government never had any intention of paying attention to the results in the first place.
Now, when he was Opposition leader, Gordon Campbell's political interest to protect salmon was quite another matter. In 1995 he supported the opposition to the Kemano Completion Program on the grounds that he didn't want to see those wonderful runs of salmon endangered. He almost wept when he told me that he had been overpowered by pictures of those wonderful sockeye spawning, and would do all in his power to protect them. Now that he's premier, he'll sign the death warrant for millions of salmon in exchange for handsome support from industry. Government Campbell-style is all about development opportunities and pay-offs for your friends.
Any time a public good is done by the Gordon Campbell government, it's purely by accident.
And that, lamentably, sums up this administration.
Related Tyee stories: