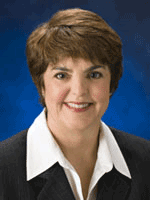 This an open letter to Carole James, who, last we heard of was leader of the B.C. New Democratic Party.
Dear Carole,
I hope I can be so bold as to call you by your first name but after all, we have dated -- at lunch and, as I recall, you bought.
I'm going to be brutally frank with you. The NDP is in bad shape and perfectly positioned for a substantial thumping in 2009 and that is mostly your fault either because you don't understand the system and the B.C. voter or you do understand and don't want to play the game.
Why do I care?
Because under our multi-flawed system, the Opposition ought always to be a government-in-waiting.
Too nice
Let's first dispose of the notion that the legislature ought to behave like a town meeting where everybody politely hears the debates then quietly votes. Perhaps in your reveries you see an extension of the Youth Parliament where oh so earnest speakers declaim their views with one hand gesticulating with the other behind their back, never raising their voices nor allowing anger to rear its ugly head.
The legislature does not work that way and until the system changes, it never will.
It isn't a debating chamber because, with a majority government, the decision has already been made by cabinet. It is a place where the Opposition does have a chance to question the government, and even though the answer is always "no," properly done, the opposition can shine a little bit of light into that darkened chamber called the cabinet room.
Past lessons
Let's talk real politics and especially those of your party.
Have you considered, Carole, that the NDP has only won one election, namely that of 1996?
In 1972, the tired old government of tired old W.A.C. Bennett simply imploded. In 1991, a fencepost with hair could have beaten the already beaten Socreds and the real story of that election was that the middle-of-the-roaders went Liberal, not NDP. In 1983 -- and note this for later, Carole -- Bob Skelly made a deal with Bill Bennett that the legislature would become acceptable to visiting school children. I remember at the time having a drink with Bud Smith, a "pol" if God ever created one, and he was nearly overcome with glee that the NDP opposition was going to be nice to the Socreds. The only election the NDP won in a real contest was in 1996 under Glen Clark.
Let's take this another step. With the exception of Clark, the NDP has never had a strong leader so perceived by the public.
Dave Barrett, was a clever personality boy who, in the three real elections he fought -- 1975, 1979 and 1983 -- got second prize being beaten each time by Bill Bennett who was a strong leader. (Bennett used to say that he didn't know which Marx he was fighting, Karl or Groucho.) Mike Harcourt, a thoroughly decent man, was, in spite of his experience, unable to take the heat over a scandal in which he had played no part. Dan Miller was a stopgap premier and Dosanjh was anything but politically tough.
Power of a strong theme
What would a tough NDP leader be doing at this stage, two years from an election? He or she would find a theme and hammer it home at every possibility. Harken back to the Barrett regime and what Bill Bennett did as opposition leader. The Socred theme was that the NDP, in Bennett Sr.'s phrase, couldn't manage a peanut stand. Bill Bennett focused on that and played a neat trick.
The NDP had brought in a very sensible 135 hour limit for all the budget "estimates" debate. Cleverly and deliberately running out the 135 hours as the Minister of Finance's estimates came so, the Speaker passed the remaining estimates without debate. It was a phony, contrived issue but Bennett stormed the hustings crying "not a dime without debate!" It worked, oh how it worked! Especially after the NDP cut off Bennett's legislative stipend because he wasn't in the legislature, thus making the multi-millionaire Bennett into a saintly martyr in sackcloth.
The theme that the NDP was shoveling money off the back of a truck stuck and the rest is history.
Was this a fair tactic? Of course not, for we're talking politics in a two-party system with the "first past the post" voting system that rewards tough leadership over policy every time out.
Hammer on 'democracy'
Here's what you must do, Carole. This is not a school board we're dealing with here but politics big time, which in our province is a blood sport. You really have to toughen up and not leave the fighting to Adrian Dix and one or two others. Then -- and this is critical -- you must find a theme and stick to it. The old themes of poverty, disease and other social problems are of number one importance for a good government -- except I'm not talking about government but how to get elected. Obviously you can't legislate for the public weal if you don't win.
Let me tell you what that theme is: democracy. In 25 years of listening to the public this is the real number one issue. Don't be fooled by polls or what your members tell you, The public is not yet prepared to tell you what's wrong if only because the term "democracy deficit" hasn't hit the pollsters' list of questions. You'll not hear the "democracy deficit" bandied about in the pool hall or the pub but take my word for it, the public feels utterly disconnected from their political masters. They know that there's something very wrong when a system confers absolute power on one person.
Missed opportunities
Let's look at the Bill Bennett "not a dime without debate" crusade. His issue was, as I said, phony but the public believed that the NDP was lobbing taxpayers' dough down a rat hole. Bennett graphically and deftly, in speeches to service clubs, chambers of commerce and other groups all over the province, harped away at the NDP's inability to properly handle public money. And he achieved the result sought. On December 12, 1975 the NDP were driven from office.
Here are two recent areas where you personally, as well as colleagues, ought to have been rallying forces to fight with you. The first was when the Liberals refused to call a fall sitting and the second was and remains the Gateway project. Let's deal with the latter point.
Where were you when the Eagleridge group had a money raiser to cover their legal expenses? You should have been there, Carole, demanding a right to the floor which would have cheerfully been granted I'm sure. Never mind that it's Liberal territory -- you would have been well received and your message would have made its debut and been all the more remarkable because West Vancouver would have been quietly astonished at your appearance.
Where were you at the Gateway rally attended by people of all political stripes? Your opposition critic was there but you should have been there too, demanding a chance to speak which I know would have been granted.
Get your act together
Why these latter two protests?
Because the absence of democracy is at the root of both events. The Iron Curtain-like process where the decision is taken first and the public consulted last is precisely what people are pissed off about.
My suggested theme might not be the right one (though I firmly think it is). But I can tell you as sure as God made little green apples you'll never beat the Liberals with passionate pleas for the poor. Perhaps in a better world that would be good enough but not in the world where British Columbians vote.
Get your act together Ms. James, or you will join the ranks of failed New Democratic Party leaders.
Related Tyee stories: